Top Healthcare App Development Companies in USA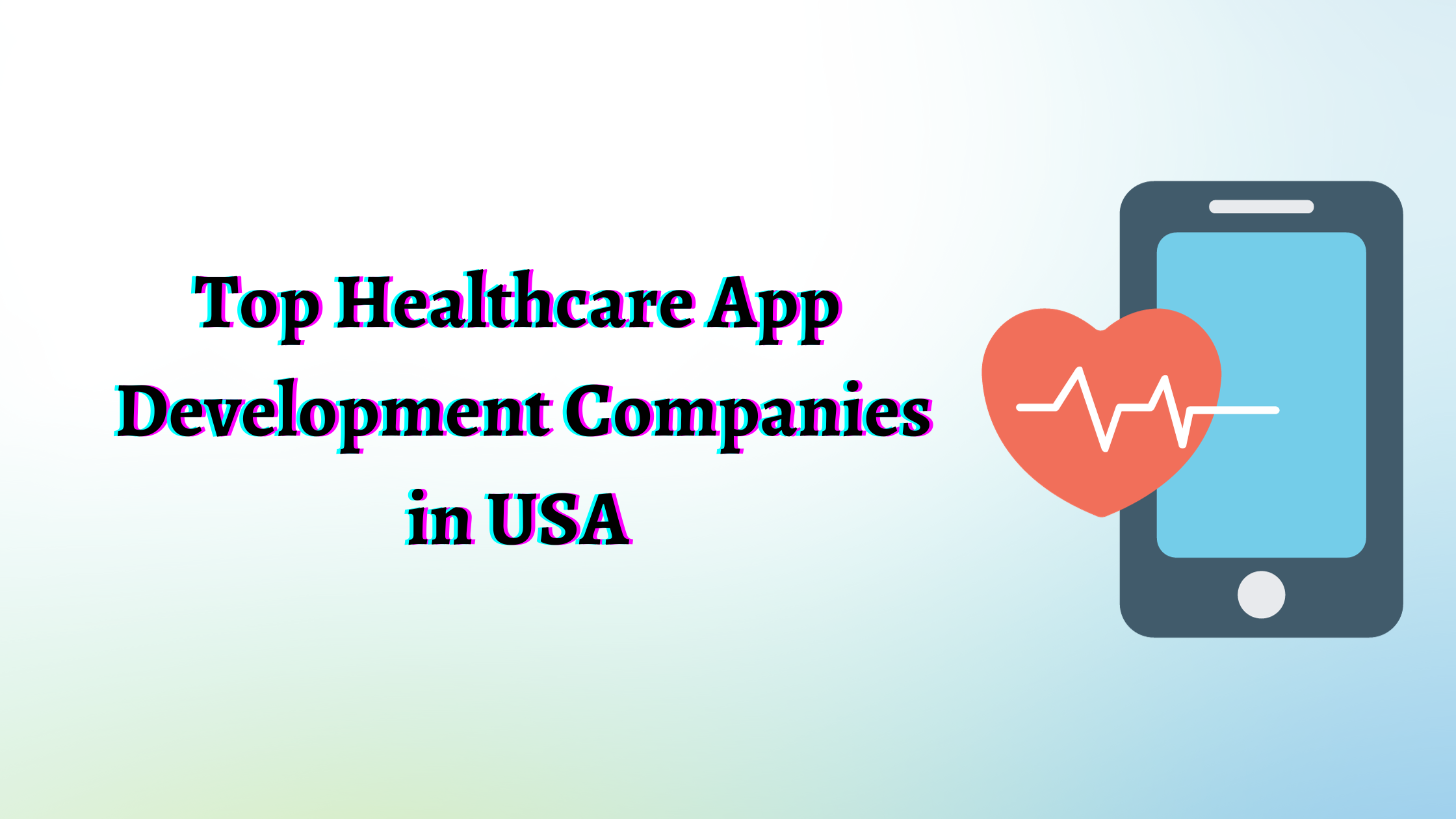 In an era where convenience and accessibility are imperative, healthcare applications have emerged as an innovative solution to interlink patients and quality healthcare services. The rise of healthcare app development companies in the USA exemplifies the progressing ecosystem of the healthcare industry. However, with so many choices available in the market, how do you choose an ideal app development partner?  This blog will explore the best healthcare development agencies to handle your healthcare needs. Let's get started! 
List of Top 5 Healthcare Mobile App Development Companies in USA
Discovering the USA's leading healthcare mobile app developers reshaping healthcare with patient-centric and future-ready solutions. Let's explore their impact and expertise.
1. SparxIT
| | |
| --- | --- |
| Founded | 2007 |
| Location | New York, USA |
| Clutch Rating | 4.8 |
| Clutch Review | 72 |
| Healthcare Portfolio | MyLifeWell, Manastha |
| Key Clients | Pfizer, Hisense, Toshiba, Suzuki, Niva Bupa, etc. |
Overview:
SparxIT has carved a niche for itself by building patient-centric apps that facilitate communication between patients and healthcare providers, leading to enhanced engagement and adherence to treatment plans. Their apps are user-friendly, secure, and HIPAA-compliant, keeping your EHR and EMR data with utmost confidentiality. Being a prominent healthcare app development company in USA, they use advanced AI and IoT technologies to cater to your healthcare needs. 
2. Interexy
| | |
| --- | --- |
| Founded | 2017 |
| Location | Florida, USA |
| Clutch Rating | 4.9 |
| Clutch Review | 37 |
| Healthcare Portfolio | Solstice, MedKit Doc |
| Key Clients | Sandbox, Lil Durk, General Electric, Square Inc., etc. |
Overview:
Interexy stands at the forefront of the industry, specializing in the development of mobile health solutions. They offer effortless integration solutions with wearable and IoT devices, enabling them the autonomy to manage and monitor their health actively, eventually promoting a more proactive and informed approach to well-being. Their data security and user privacy ensure that individuals can confidently embrace digital health tools hassle-free. 
3. Concetto Labs
| | |
| --- | --- |
| Founded | 2014 |
| Location |   |
| Clutch Rating | 4.7 |
| Clutch Review | 9 |
| Healthcare Portfolio | MeAround |
| Key Clients | Hydro, Terminus, Mozbet, Hover, etc. |
Overview:
Concetto Labs specializes in the development of telemedicine applications that offer convenient, on-demand medical consultations. Their carefully designed platforms not only enhance patient accessibility to healthcare professionals but also prioritize data security, ensuring that confidential medical information remains protected throughout the telehealth experience.
4. Tekrevol
| | |
| --- | --- |
| Founded | 2018 |
| Location | Houston, USA |
| Clutch Rating | 4.8 |
| Clutch Review | 69 |
| Healthcare Portfolio | NA |
| Key Clients | Waste Connections, Oz Leasing, Beach Bandits, Saudi Bell, etc.  |
Overview:
Tekrevol has gained recognition for its cutting-edge health and wellness applications, offering users a comprehensive approach to achieving and maintaining their fitness objectives, optimizing nutrition, and enhancing overall well-being. These apps cater to the diverse needs of individuals, fostering healthier and more balanced lifestyles.
5. App Maisters
| | |
| --- | --- |
| Founded | 2014 |
| Location | Huston, USA |
| Clutch Rating | 5 |
| Clutch Review | 14 |
| Healthcare Portfolio | Artificial Heart Pump Controlling App |
| Key Clients | Stryker, The Scienomics Group, Premier Health, Life Care, etc. |
Overview:
App Maisters illustrates extraordinary expertise in creating applications for medical data management, prioritizing the secure storage and effortless sharing of patient records within the healthcare community. Their solutions streamline information exchange, improving collaboration among healthcare experts while maintaining the highest standards of data security and privacy.
Conclusion
As the healthcare industry continues its digital transformation, selecting the best-fit healthcare app developers becomes decisive. These top players in the USA have showcased their expertise in several aspects of healthcare technology. From patient engagement to telemedicine and medical data management, they are reinventing entire healthcare services.
Are you ready to comprehend the future of healthcare with high-performing apps customized to your requirements? Don't hesitate to consult these healthcare mobile app development companies and start your journey towards a healthier, more connected future.
Portfolio & Services
You may be interested in these jobs
---

Kohl's

East Setauket, NY , United States

Kohl's - 5000 Nesconset Hwy [Retail Associate / Team Member] As a Stockroom Operations Associate at Kohl's, you'll: Be responsible for truck unload, sign and price changes, replenishment and fulfillme ...

---

Spotsylvania County Public Schools

Fredericksburg, United States

OTHER

Position Type: · Adult Education/Teacher · Date Posted: · 9/11/2023 · Location: · To Be Determined · Job Summary: To provide individualized and specialized instruction and/or training services to adul ...

---

Trane Technologies

Kennesaw, GA, United States

We uplift others - we believe in providing an opportunity for all and building a culture that is diverse, inclusive, and respectful. · We lift each other up and care about the success and well-being o ...