2 years ago · 1 min. reading time · visibility 0 ·
Tips For Donor Advised Funds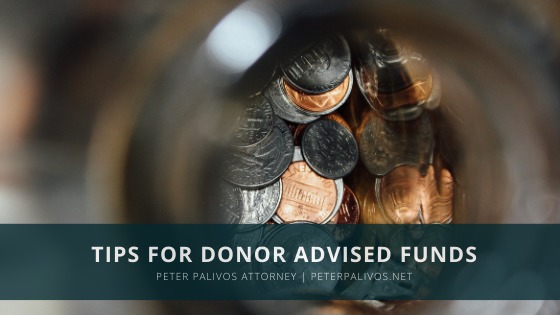 One of the most popular tools being used in charitable giving right now is
donor-advised
funds. They allow donors to make a charitable donation, receive an immediate tax deduction, and then recommend grants from the fund over time. Donors are allowed to contribute to the fund as much as they want, and then recommend grants to their favorite charities whenever makes sense for them. Donor-advised funds are a wise choice for philanthropic investments that have the potential to bring awesome tax savings and flexibility, as well as the benefit of centralizing one's charitable dollars in one simple account. It can be easy to underestimate the potential of donor-advised funds though, so here are a few tips to make sure you get their
maximum benefit
.
Choose the Right Partner
When you set up your donor-advised fund, you usually have options in who sets it up and manages it for you. When choosing your partner, it's crucial that you think about what's most important to you in your giving. Beyond that, you should find a partner that has insight into the community as well as financial expertise. Partners are able to customize a giving plan that meets your needs as well as help you make the most charitable impact you can, so be sure to think long and hard before making a decision.
Involve Your Family
If you so choose, you can involve your family in your donor-advised fund by assigning family members as fund advisors or successor advisers. It's not uncommon that donors open up additional donor-advised funds for each of their children as well. Many donors believe that getting their children involved at a young age teaches them how to make grantmaking decisions as well as experiencing how their philanthropic choices can mold the community.
Connect to the Community
It's important to connect with other donors and nonprofits located in your area and beyond that are doing meaningful work that you want to support. By creating a relationship with the staff and board members of your local community foundation, you can build a bond that can bring many benefits.
Leave A Legacy
When the day comes to plan your estate, consider using your donor-advised fund to leave a lasting legacy. You're able to provide instructions to create a permanent fund that supports specific nonprofits or broader areas of interest in perpetuity, so this is a great way to ensure you continue making an impact for years to come.
This article was originally published on PeterPalivos.net