The Legal Process Following Collegiate Athletes Committing Crimes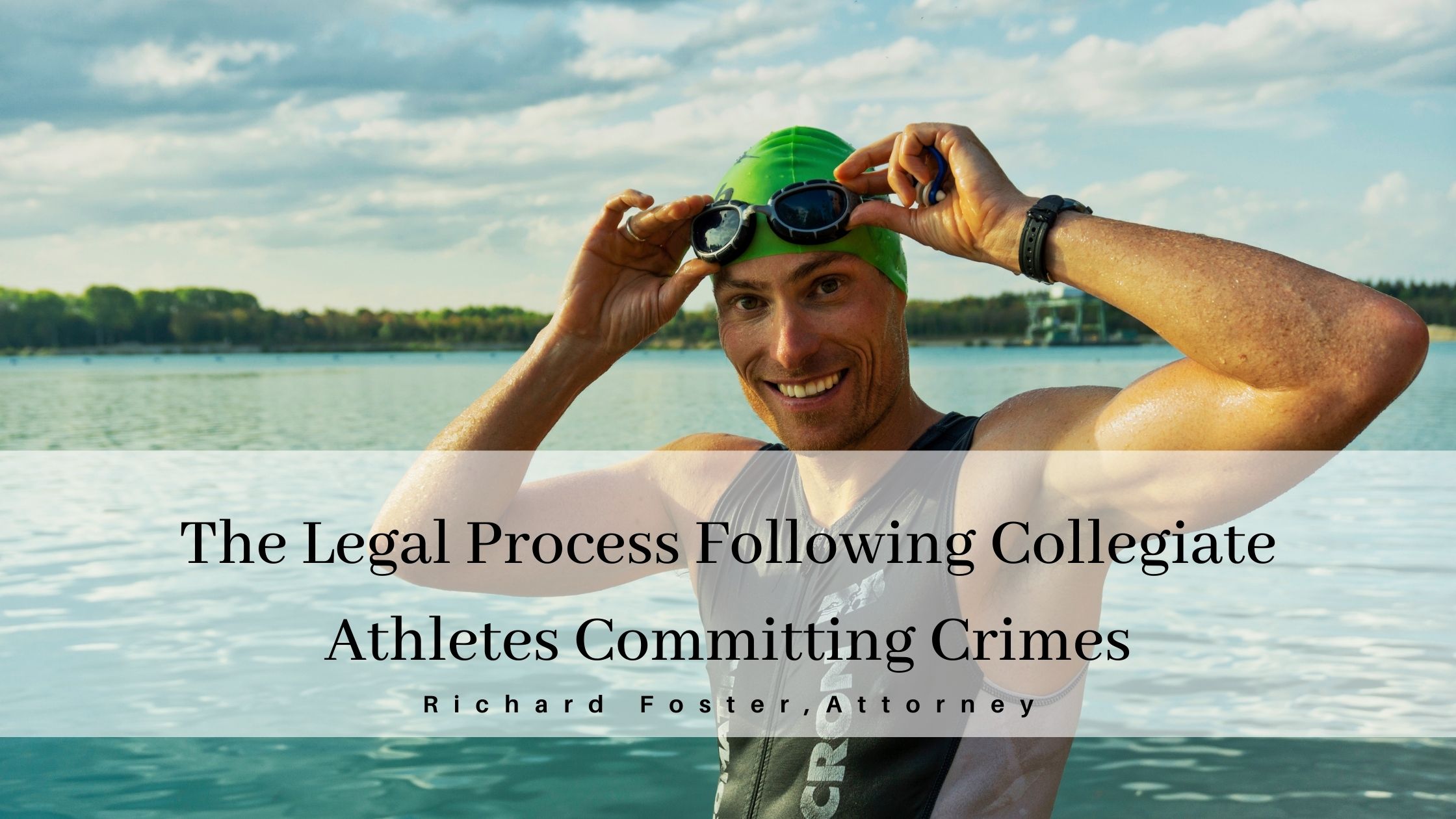 Post-high school learning institutions such as universities have a published code of conduct for the student's athletes. The code of conduct guides students in academic, travel safety, sexual assault, bullying, and other criminal offenses.
An Overview of College Athletes, Crime, and Policies
The published code of conduct guide has a disciplinary procedure for each crime. Most of them are not criminal offenses, like students being rude to their coach or poor performance in class. However, the offenses carry administrative penalties, charges, and convictions. Most schools often impose some penalties even before the hearing and verdict.
The penalties and the process of the extrajudicial process for handling the crimes will vary from institution to institution. For the hearing, committees in most cases comprise some students and school administrators. In most cases, the athletic directors decide the student's fate after being accused, charged, and convicted.
Student-athletes who commit such crimes get prosecuted like an average adult's citizen. They also face additional disciplinary action by the school administration and the athletic department. The student may get suspended from participating in any sport-related activities as the authority investigates. If the students are guilty and get convicted for any serious crime, they may get expelled, and any financial aid gets revoked.
Do Student-Athlete Get Preferential Treatment?
A recent survey carried out by ESPN from 2009 to 2014 shows that at least 20 student-athletes are more likely to avoid getting prosecuted for their crimes than non-athletes. According to the reports, the reason is that many of these student-athletes have access to high-profile attorneys. There are also claims of intimidation to the victims and witnesses from the high-profile athletes. The involvement of the athletic department in the investigations, among several other factors, helps the student escape the prosecutions and convictions.
Example of a Code of Conduct
When a student-athlete gets arrested and charged for violating the law in Washington University, they get placed under administrative suspension and banned from participating in any team sports activities. If the crime is a misdemeanor in nature, the head coach can lift the suspension with approval from the sports administrator. However, if it's a felony before lifting the ban, the coach will need approval from the Director of Athletics.
This article was originally posted on Richard Foster's website.
You may be interested in these jobs
Found in: Jooble US - 19 hours ago

---

Position Type: Travel Nursing · Specialty: Nursing · RN · Medical-Surgical · Experience: Candidates must have a minimum of 1 year of similar Med/Surg-RN experience to be considered. · Duration: 13 Weeks · Location: Pittsfield, MA 01201 · Pay Package: $3,117.00 total gro ...

Found in: Jooble US - 1 week ago

---

Cross Country Locums

Hilton Head, SC

Cross Country Locums is seeking a Board Certified Hospitalist needed outside Hilton Head, SC. immediate start ongoing. · Dates of coverage: · December 202- Ongoing Locum Needs · Number of shifts expected to be covered by locums? 14 Nights, 15+ days · Number of Hospital beds : 110 ...

Found in: Jooble US - 1 day ago

---

PowerBack Rehabilitation

Havertown, PA

$2500 Retention Bonus for Part Time Powerback is a new way of delivering recovery, rehabilitation, respiratory, and wellness services to patients across the nation. We deliver an empowered approach to achieving your full potential by providing integrated and individualized solu ...