1 year ago · 1 min. reading time · ~10 ·
The Best Ways to Teach Music Virtually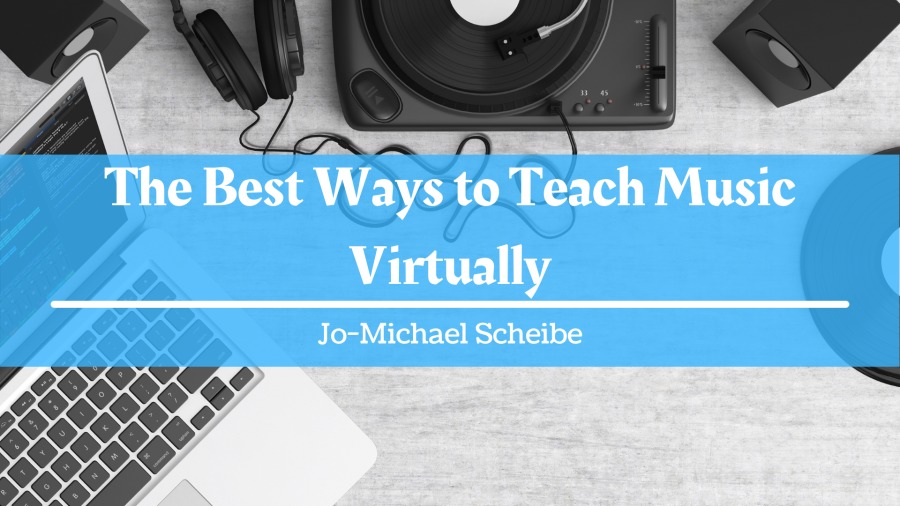 For music teachers, the COVID-19 pandemic has created many hurdles that can be extraordinarily tricky to overcome. In the wake of social distancing measures, most music teachers have shifted their attention to online classes for the time being; certainly, these kinds of lessons can be great: With a bit of organization and creativity, online classes can be fun and engaging for kids.
However, keeping everyone's attention in a virtual classroom isn't always a simple matter. Fortunately, there are a few good ways to make sure that everyone feels involved and interested while overcoming the challenges of the pandemic.
1. Give Students the Spotlight
There is nothing that pushes students harder to achieve their best than solo performances. Via a virtual classroom, solo performances can be a great way to keep students engaged while teaching new material. These performances will also help students build confidence and self-esteem and make classes fun to boot.
2. Let Students Pick a Few Pieces to Study
If you really want to show students what learning about music is all about, make the process of learning fun. You can do this by having students pick out their favorite songs or classical pieces for review. Pop songs by artists like Taylor Swift work great for exercises like this. Next, help students analyze what makes these pieces of music work by using music theory. Kids and adults alike are fascinated by the work of their favorite artists.
3. Acknowledge Student Stressors
Unfortunately, the pandemic can make things very tricky for even the best music students. If you feel like one of your students is getting stressed out with their work, be sure to ask them if they are having trouble with the material. Note that it's okay to adjust coursework to help students manage stress: Indeed, it is common for students to struggle with paying attention when they are stressed out. A good student who has suddenly stopped doing their homework might be struggling with deeper issues.
Remember, this is a stressful time for everyone. As a teacher, it is okay to acknowledge the stress at times. Fortunately, music is one of the most joyful activities and subjects that a person can study. If there was ever a time for music, now is that time!
Originally published to jmscheibe.com.
You may be interested in these jobs
Found in: Talent US± - 2 days ago

---

HIRING IMMEDIATLY · New Pay Increase $17.40 per hour · Open interviews every Tuesday and Thursday from 11AM to 2PM at 3154 Hwy 71, Del Valle, TX 78617. · Join Our Team. Get a Sign-On Bonus. · New employees hired into full-time, eligible positions between April 1, 2022, and Decem ...

Found in: Jooble US - 2 days ago

---

Clayton Services

Austin, TX

Clayton Services is searching for an Automation Software Engineer/Programmer to join a thriving company in the Houston, Texas area. Job Type: Direct Hire · Pay Rate: $95,000-$115,000/year · Benefits: Medical, dental, vision, 401K, PTO, and more. · Automation Software Eng ...

Found in: Jooble US - 1 week ago

---

Insurance Relief

Los Angeles, CA

Employee Benefits Account Manager -Group Health - FULLY REMOTE - Bilingual Preferred The Company: · A premier Insurance general agency is currently seeking an Employee Benefits Account Manager / Broker Service Representative to assist with their Bay Area Clientele. The staff is ...