4 years ago · 2 min. reading time · visibility ~10 ·
That Child may know more than YOU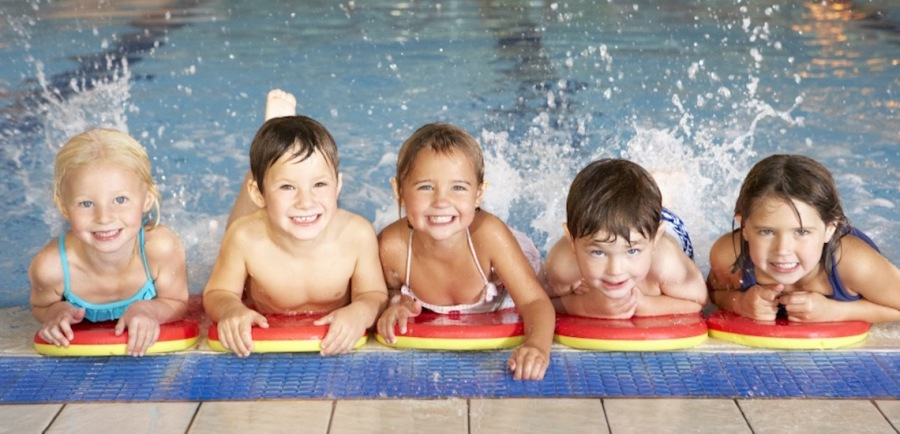 I had been taking my three children to the YMCA for five months for swimming lessons. A few things came to me while I was on the other side of the glass watching my sons and my daughter. First, I want to ask you, "Have you ever watched a child learn how to swim?"
They throw their arms around a bit, take a few gulps of pool water, sometimes cry… but at the end of the day their attempts are rewarded with a body that moves across the pool (albeit slowly) and sore little muscles.
An associate of mine is one of the lifeguards and swim instructors. I enjoy to hear him talk about those kids and the satisfaction he has just watching them swim across the pool for the first time. He's actually still in touch with some of the parents. I only get to watch on Saturdays when I bring my kids.
Here's the thing. Those little kids knew more about the mindset of a successful business at the age of 3 or 4 than many of us know at 30 or 40 or older.
They know how to ask for support from their instructor. They know the meaning of sink or swim. And they are present for it. They know that their body will not fail them if they keep trying. They're also willing to give that pool their ALL. 
Giving it their all is not for the pool, not for the swim instructor, and not for their parents paying for the lessons – but simply because swimming is the goal they have in front of them. Because swimming means freedom; playing with their friends; getting to jump into the deep end; taking off that stupid life jacket… they would do ANYTHING to swim.
I see this in my kids eyes and it fires me up. It is my youngest the most. She see her older brothers having fun in the deeper end, and I can see her telling herself, "I want that too." So, sometimes I ask myself, "Why don't I have that excitement and bravery all the time?"
Are you sick of playing in the kiddie pool? Have you been afraid to ask for support? Have you not know how to even GET to the big pool? Or how to step off the edge… and swim?
Your business is like an Olympic sized swimming pool and the question you have to ask yourself today (and every day) is this:
Am I ready to jump in the deep end?
You have to be willing to swim just like you have to be willing to do whatever it takes to run your business. You have to be willing to read, research, watch, grow, ask questions and most importantly – DO. You don't learn to swim by sitting on the edge of the pool and watching all the other kids do it. Or by getting in the water and staying in the shallow, safe end. You learn to swim by jumping in, going for it, and committing to that process. Are you treating your business this way? Because THAT is the only way you're going to succeed.
That motivation a child was to swim is greater than just something written on paper. These kids I was watching had a mindset, not I want to do this, yet "I need to do this".
If any of my Buzz I shared in a Hive ever motivated you into action mode, your reason is not BIG enough. 
My reason is my family. That is all I need. The reason I have my own business is the world's plan A - "40, 40, 40 plan" does not work. So I have a plan B. I am willing to give my family my All. 
ARE YOU LOOKING FOR A PLAN B? , CLICK HERE
"
You have no groups that fit your search