4 years ago · 2 min. reading time · visibility 0 ·
Resolve To Develop the Art and Science of Leadership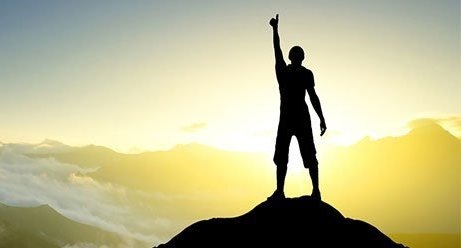 Author and presidential speechwriter James Humes once said, "Every time you have to speak, you are auditioning for leadership."
Now this may be a lot of pressure for some people. Think about it, if every single time you get ready to share your proposal, pitch, or project with your colleagues, clients or boss you think to yourself, "This is an audition for my professional future, so don't blow it" you're likely to buckle under the pressure. You may just decide to keep your mouth shut. Either way, you're not giving yourself the opportunity you need and deserve to share what you know, make a powerful, positive connection with your listeners, and to demonstrate to everyone (including yourself!) that you've got the chops to do the job you have – and perhaps even the job you want next.
Now try to view it in a more positive manner. Every conversation presents an opportunity to either advance or regress your leadership. This still may sound strong, yet I feel more with purpose and direction. Here's more on that mental shift – from victim to victor – and two other surprising strategies that can help you face your next presentation with less stress and more success:
Stop thinking of your audience as your judges.
You are the holder of valuable information that your audience wants and needs, and that they are enthusiastic, excited and thrilled to have the chance to get it all from you. When you focus less on what this audience can do to you (which is probably very little) and focus more on what you can do for them (which is hopefully a lot), you are much more likely to adopt a posture, tone and attitude that will help you relax and connect.
Don't prepare too much.
Of course, you'll want to prepare yourself enough so that you feel that you know your content well, know what your audience will want to hear most, and speak with some degree of interest and passion. But don't memorize your presentation, and don't think that you need to be able to answer every single question that could come up. Be clear about what you should know going into a presentation (cost, timing, feasibility, etc.) as well as what is outside the scope of "need to know" information. If it's a "nice to know" – meaning helpful information but not mission critical – practice saying, "That's a great question, and I'll get back to you by the end of day with that answer." And then, of course, get back to them by end of day.  It is better to give someone correct information later, than incorrect information first.
(One note: "prepare" is not the same as "practice". Prepare enough, but practice a lot!)
Picture yourself failing.
Of course, if you're the kind of person who benefits from positive visualization, by all means do that. But I find that making a mental or written list of all of the things that could go wrong is a more helpful approach for me. Imagine that your PowerPoint crashes. How would you handle that? Picture people in your audience being distracted on their cell phones. What will your strategy be? You forget to mention an important point. What will you say? Make your worst nightmares your best planning tool.
I, of course, don't mean focus all of failing. My point here is Everyone Has there PLAN A, so make sure you also have a PLAN B.
This may not happen, yet if your have already prepare yourself to speak to others when the circumstances around you are not to your liking, you will likely be seen as successfully auditioning for leadership.
A great place to build these traits is within your own business
, 
CLICK HERE
"