1 year ago · 4 min. reading time · visibility ~10 ·
Problematic Anger Among Professionals Requires Greater Attention
Anger is a common, dangerous toxin in business and the workplace. It's just not talked about often. It's as if it were a taboo topic. It's the elephant in the room. Everyone knows it's there yet it only gets discussed in whispers, at best, by those not involved or people decide to keep their head down and ignore it.
That strategy cannot ever affect positive change.
Most people fail to realize the powerful negative effects that the frequency and intensity of their anger has on the people around them in business and the workplace, nor do they understand the harmful impact it has on psychological safety, trust and relationships.
What prevents the needed problem solving for professionals that will benefit relationships in the workplace and business? The answer has proven elusive to many leaders.
Anger can be a confusing emotion for people to understand.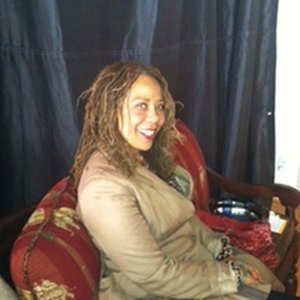 (Yacine Bell, Director of the Anger Management Institute)
"Anger is a natural human emotion. We are all wired for it. It is okay to get angry because it is a tool for protection and survival," says Yacine Bell, Director of the Anger Management Institute in Oakland, Calif.
"The anger instinct is popularly known as 'fight' or 'flight,'" Bell says. "In professional environments, however, neither reaction is constructive. Both results drive us from our work and drain our energy, and then lead to feelings of resentment and frustrations."
Balancing the normality of anger with what is appropriate and beneficial in a professional environment has often proven to be too tall a task for leaders, which negatively enables people with problematic anger.
"Anger appropriately used can move you forward with your colleagues and even affect a better outcome of a project," Bell says. "The most necessary skill needed (for it) is assertive communication and compromise."
Assertive communication differs from more common and less effective subconscious reactions or conscious responses to anger, such as aggression (hot anger) and passive aggressiveness (cold anger).
It has been defined as "being able to stand up for your own or other people's rights in a calm and positive way, without being either aggressive, or passively accepting 'wrong'," by SkillsYouNeed.com
How often do we recognize that type of response in professional settings or in the world? It's usually the last choice behind passivity (for different reasons), aggression, passive aggressiveness and triangulation (complaining to third parties).
What leaders are not always piecing together are the unwanted byproducts of unaddressed, unresolved anger in their workplaces.
"Inappropriate anger in the workplace, particularly when the behavior has occurred over time," Bells says "can affect morale, attendance, and productivity."
On the rare occasions that a professional is directed to receive help, the delay from when the anger first was problematic until the order to get assistance leaves them shocked and mistreated.
"Most often, employer-mandated clients believe they were referred to an anger management program for an isolated event, however, that separate event is generally the last straw in a series of events that have occurred over time in the workplace," Bell says.
Most people don't believe they have a problematic reaction or response to anger. It's a blind spot. Other people around them clearly recognize it.
Risks are being assumed by professionals who reject the need for understanding their challenge and immediate need for personal development.
"It is not unusual for a mandated client to not recognize how their behavior is affecting the workplace environment," Bell says. "A possible reason is they are hardworking and considered a valued employee with a good work ethic. Their inappropriate behavior is tolerated until a pivotal event occurs that has affected the workplace environment."
A productive professional earns a higher level of tolerance despite the negative impact created internal to the organization or also quite likely, outside of it while interacting with the public.
"Clients often at the beginning of anger management come kicking and screaming and are initially resistant," Bell has learned from experience, adding "using a little humor, storytelling, and a strong skill base can move the client from resistance to engagement. Once engagement happens, so does growth for the client."
To best assist a professional it is imperative to reframe the experience, decrease the feelings of vulnerability and possible resentment, Bell believes.
"I feel it is essential to let the client understand that they are not in anger management as a punishment, but because they are a valued employee," she says. "Why else would the company invest resources for their self-improvement? It is also vital to let the client know that their livelihoods depend on them, improving their behavior in the workplace. Ultimately, I must bring the point home that not changing can only bear some loss."
There are reasons why there is lesser resolution of problematic anger in organizations.
"The most common challenge of late-with-employer-mandated clients is an issue of difficulties with stress, communication, empathy, and compromise, which is why I advocate an anger management program that is an emotional intelligence-based process," Bell says. "Improving 'people skills' is as valuable to learn as the issue of anger management and is of the utmost importance in the workplace."
Emotional intelligence. People skills. Both are often considered of secondary importance to so-called hard skills and that mindset and lower standard comes often at a high cost.
Bell doesn't believe in the group approach to skill development.
"A one-on-one process is more effective and comfortable for the prospective client. It is far more effective grounding in the new behavior when the process is individual than in a group setting," she says.
Bell is a strong proponent of employers helping employees with increased compassion.
"Employee self-care is the best medicine for the employer to have in the workplace," Bell says, "which is why companies that have personal growth programs and workshops (experience) less absenteeism and incivility and (enjoy improved) bottom lines."
Employees pay attention. When problematic anger is not promptly, fully, thoroughly addressed, that is communication being sent to those who must endure it and the message is not positive. What is communicated is the behavior is to be tolerated for whatever reasons.
Negligence might become an assumption.
Psychological safety is deemed unimportant.
Resentment could emerge.
Retaliation becomes possible because people feel they have no choice but to respond in dysfunctional ways.
Turnover becomes more likely.
The culture becomes poisoned and collaboration is likely to suffer.
Violence or lawsuits become more probable.
To not help problem solve this emergency-level behavior can eventually be proven reckless decision making.
Michael Toebe is a reputation relations and crisis management specialist, serving organizations and high-profile individuals. He writes Red Diamonds, a free weekly newsletter on Medium and LinkedIn and is the host of the short-segment Reputation Talk podcast.