1 year ago · 1 min. reading time · 0 ·
Practicing a true smile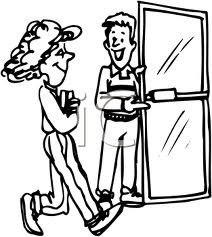 I was reminded last week of the benefits of smiling. The physical, emotional and, even the social benefits are worth the effort of actually smiling. Now with the mask mandates in place, smiling can be a bit more difficult. But just because something is a bit more difficult does not mean it should be stopped or even hindered only simply given more effort and focus.
We all know a true smile is demonstrated all the way to the eyes. So your smile is apparent even while wearing a mask. And what is actually a little bit interesting that our social smile is generally unnoticed with a mask, so to receive the social benefits of smiling we need to actually have a full, or complete smile. So we can reap some benefit from the masks in this area that can, if we permit it, remain for time beyond masks. Smiling with "honesty" and not just for show produces a greater harvest of social benefits and emotional benefits, than the normal or more used mouth only smile.
So take this time of mask-wearing to improve your smile. Take the interactions that are generally muted and use them to train yourself to improve your life. I mean there are many reasons to be frustrated during this global social experiment, but this is also an opportunity to improve in this one area. I expect if we took the time we might even find others.
Today is a very good day to improve your life through improving your smile, might I recommend you use it. There might be plenty of things to frustrate you today, there most likely always will be, so take your opportunities to focus on that which will build instead.
Have a blessed week and a great month!
You may be interested in these jobs
Found in: Talent US± - 2 days ago

---

Trusted is seeking an experienced nurse for this exciting travel nursing assignment. Trusted has streamlined the travel nursing experience by enabling nurses to apply directly to jobs without the need for recruiters. This unique approach provides more transparency, eliminates pes ...

Found in: Jooble US - 1 week ago

---

TotalMed Staffing

Atlanta, GA

TotalMed Staffing is seeking a travel nurse RN Wound Care for a travel nursing job in Atlanta, Georgia. · Job Description & Requirements · Specialty: Wound Care · Discipline: RN · Start Date: ASAP · Duration: 8 weeks · 40 hours per week · Shift: 9 hours, days · Employm ...

Found in: Jooble US - 1 day ago

---

Department of Industrial Relations

Los Angeles, CA

Full-time

_*Applying on is NOT considered an official submission to this vacancy.*__*Multiple vacancies are available, a new application must be submitted for each Job Control.*_ To view the detailed job postings and to apply, please following the links below: *JOB DESCRIPTION AND DUTIES ...