4 Ways to Start a Business with No Money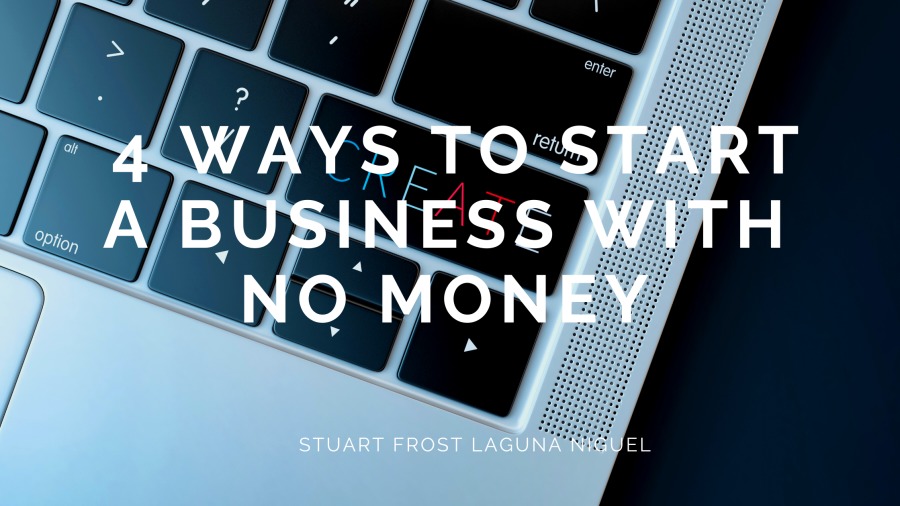 Starting a business is a goal for many people, but many fail to follow through for the same reason – lack of money. What many people don't know is that starting a business is more about resources beyond funding. If money is the only barrier to becoming a successful entrepreneur, here are four ways to start a business with no money.
The Most Valuable Resource
While money may seem like the most valuable resource when starting a business, great ideas actually contribute more to the bottom line. If you don't have a clear idea on how to build a successful business, look at what other companies are doing and find ways to do it better. This may include higher quality customer service, offering similar products at lower prices, or tapping into markets that are overlooked.
Make a Plan
When you are ready to transform your idea into reality, start simple, and stay within the confines of your current resources. Make a clear plan on the steps that you will take, including benchmarks and milestones. The plan should be in writing so you can refer back to it as needed. Include details, such as a description of your brand, basic budget, action steps, and expected results. If the results don't come to fruition, rather than putting more money into the approach, be creative, and find new ways to adapt.
Look for New Funding
Your pocketbook does not have to be the only financial resource for your new business. Start researching other avenues, such as crowdfunding, grants, angel investors, and small business loans. Many of these rely only on a great idea, knowledge of the market, and solid business plan. A little thought and research now make your business concept more attractive to those who are able to help you launch your new company.
Sound Financial Management
Look into the future and see yourself making incredible profits from your business. Set yourself up for success by introducing practices and sound financial management now. Keep fixed costs to a minimum, avoid unnecessary expenses, and minimize necessary expenses. The tools and techniques that you learn now will ensure that you are ready for the time when you transition from starting a business with no money to running a profitable company in the future.
Articles from Stuart Frost Laguna Niguel
View blog
You may be interested in these jobs
Found in: Jooble US - 1 day ago

---

Livingood's Appliance and Bedding

Pooler, GA, United States

Livingoods is looking to add a Delivery Driver to our team As a Delivery Driver, you are a key member of the team You are responsible for delivering and installing home appliances for our clients. Exemplifying our code of values, you show respect and courtesy to all customers and ...

Found in: Jooble US - 21 hours ago

---

Centene Corporation

Commerce, CA, United States

You could be the one who changes everything for our 26 million members as a clinical professional on our Medical Management/Health Services team. Centene is a diversified, national organization offering competitive benefits including a fresh perspective on workplace flexibility. ...

Found in: beBee S2 US - 5 days ago

---

The Lancet

Detroit, United States

Full time

Senior Medical Director - Board Certified Psychiatrist - Landmark Health · "" · $10,000 Sign-on Bonus for individuals who have not previously participated in this program. · "" · *This is a Full-Time Physician Opportunity* · "" · Full Time Telecommuter -- Must reside in one of th ...