3 Tax Tips Useful for Every Tax Season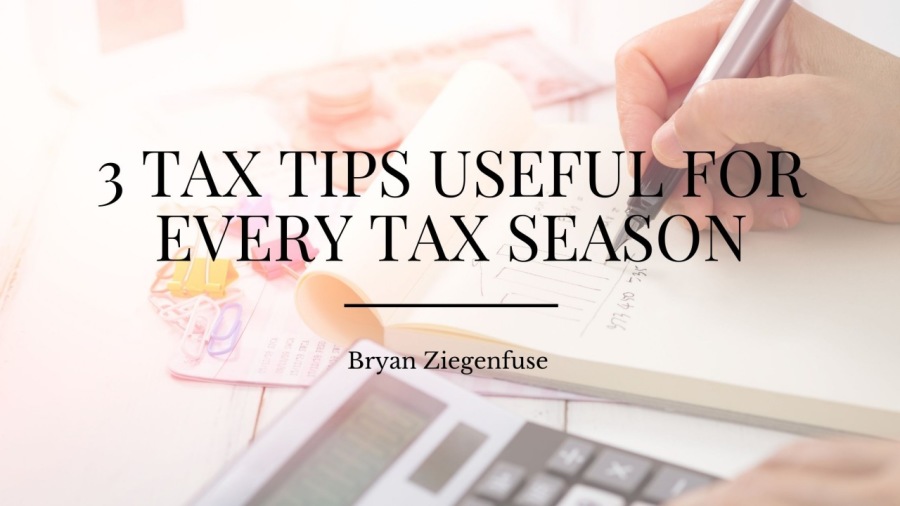 Tax season is upon us. In 2021, the due date for taxes has been pushed from April 15 to May 17. This extra time allows you to take advantage of these three tax tips that will enable you to lower your tax burden and increase the money that you keep in your pocket.
First, contribute the maximum amount to a traditional IRA. Most tax planners believe that there isn't a better investment account than a tax-deferred retirement account because you can deduct the amount that you contribute from your taxable income. They can grow tax-free until you begin withdrawing money from them. The earliest you can withdraw money from an individual retirement account is age 59 1/2. For the tax year 2020, you can contribute up to $6,000, and if you are over age 50, you can contribute 7,000.
Second, decrease some of your investment gains with investment losses. This critical strategy is called "loss-harvesting." If you have sold investments during the year that made you a profit, look at the rest of your portfolio and consider selling some of the investments that lost you money. If you had $10,000 in gains and sell investments that have $5,000 in losses, you will only pay capital gains tax on $5,000 of gains. Additionally, when you have more losses than gains, you can use up to $3,000 of those losses to wipe out other income. Lastly, if you have more than $3,000 in losses, you can carry them over to the following year in order to help you with next year's tax planning.
Third, take tax deductions. One way to do this is to contribute to a charity such as a church or Goodwill. If you take the standard tax deduction, you can deduct up to $300 per tax return of qualified cash contributions. Also, instead of giving cash, consider contributing household goods or clothing that kids no longer wear. You are able to deduct the value of the clothing or goods in the same way you would a cash contribution.
These three tax tips are easy to implement and should be considered every year to lower your tax bill and maximize the money you keep in your pocket.
You may be interested in these jobs
Found in: Jooble US - 17 hours ago

---

The Sherwin-Williams Company

Redmond, WA

Why Sherwin-Williams · Here, we believe there's not one path to success, we believe in careers that grow with you. Whoever you are or wherever you come from in the world, there's a place for you at Sherwin-Williams. We provide you with the opportunity to explore your curiosity a ...

Found in: Jooble US - 4 days ago

---

Your time. Your Goals. What is DoorDash · Available in over 4,000 cities in the U.S, DoorDash connects local businesses and local drivers (called Dashers) with opportunities to earn, work, and live. · As a Dasher , you can be your own boss and enjoy the flexibility of choosin ...

Found in: Jooble US - 17 hours ago

---

myGwork

Richmond, VA

Full time

At Thermo Fisher Scientific, you'll discover meaningful work that makes a positive impact on a global scale. Join our colleagues in bringing our Mission to life - enabling our customers to make the world healthier, cleaner and safer. We provide our teams with the resources needed ...