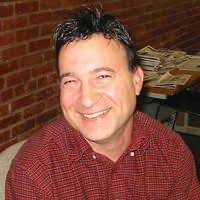 About Thomas Grillo:
Thomas changed the way real estate reporting is done in Boston. Once, journalists depended on brokers to tell us what's happening in the market. The sector was always "strong," no matter what was happening and there was always a positive spin on any news. We took the word from agents who told us of bidding wars. Thomas introduced the use of data to tell the real story and verified the home addresses on MLS for any claims of multiple bids. More recently, Thomas regrets selling his lakefront home in Maine last summer. 
Experience
I have covered Boston's housing crisis and mega developments for the city's major newspapers. My reporting chronicled  Filene's, which went from a thriving retail mecca, to a hole in the ground for years and later a $200 million mixed-use residential project. 
In addition, I have kept pace with rising home and condo prices across the Bay State. In Lynn, the once affordable community north of Boston, for example, the median price for a single-family home reached $510,000 in September, up from $280,000 five years ago. Lynn is not the only place where a piece of the American Dream is out of reach for many buyers. It is a nationwide problem. The lack of affordable housing for teachers, police officers and middle class families remains a big challenge.
Professionals in the same Real Estate sector as Thomas Grillo
Professionals from different sectors near Southborough, Town of Southborough, Worcester
Other users who are called Thomas
Jobs near Southborough, Town of Southborough, Worcester
---

Uber

Watertown, MA, United States

$30,000 - $50,000 per year

What is Uber? · Driving with Uber is an alternative to a part-time or full-time job and can get you earning cash on the road quickly. Driving with Uber allows you to earn quick cash while maintaining ...

---

Hartford Healthcare

Plymouth, United States

Description · Job Schedule: Full Time · Standard Hours: 40 · Job Shift: Shift 1 · Shift Details: Monday -Friday · 8:30am-5:00 pm · Work where every moment matters. · Every day, almost 30,000 Hartf ...

---

Aramark

Waltham, MA , United States

Aramark - Job · ID: 477105 [Busser / Porter / Cleaner] As a General Utility Worker at Aramark, you'll: Be responsible for the maintenance and cleanliness of dishes, serveware, equipment, etc; Ensure g ...