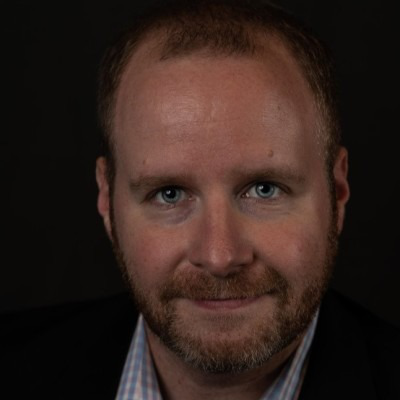 About Michael Callahan:
Having worked in hospitality for over 25 years, including 20 in leadership and management roles, I've focused my career on 'others' as that is the true spirit of hospitality.  
Experience
General Manager                                                                                                       October 2022 – Present 
Magna Hospitality; The Hayes Street Hotel
Developed training and onboarding guidelines in order to improve KPI measurements and improve retention
Exceeding 2023   GOP by 3.9 points YTD. 
Implemented pre-shift audits resulting in an increased GSS of 7.3 points vs STLY, leading the portfolio
Oversaw $230K in Capital Expense repairs in 2023
Created a annual training schedule to ensure all requirements are up to date and tracked accordingly
Brought Rooms CPOR in line by training department heads in expense management
Reduced Comp F&B CPOR to 20% below budget by establishing a more cost-effective offering
Increased incremental revenue through better pricing and an improved revenue split with 3rd party services
Currently revitalizing F&B offerings by introducing food offerings as well as live entertainment
General Manager                                                                                                       April 2021 – October 2022         
Aimbridge Hospitality; Element Nashville Vanderbilt West End
Increased GOP by 10 points within 2 months and 20 points within 4 months through proper expense management
Exceeded STR expectations by 5 points in RPI in 2021 and on pace by 7 points in 2022
Developed training for the rooms division to establish consistency in quality
Identified underperforming corporate rates to increase the average daily rate by $15 from April to August
Retrained a struggling front desk staff on hospitality basics, problem solving, and rooms coordination
Reopened the brand's breakfast concept from scratch
Increased service standards with top accounts including a $1.2 million healthcare account
Managed a newly opened property during a pandemic while maintaining profitability and guest satisfaction
Opening General Manager                                                                                                  May 2018 – April 2021
Sun Development, Cambria West Orange 
Responsible for all aspects of opening a hotel including continuous reporting of project updates, purchasing of all supplies, implementing brand standards, hiring of staff, training, and the opening sales effort
Established a program for effective training to ensure service standards and competencies were met
Oversaw a 127 room upscale hotel will a full-service restaurant/bar and 2000 sq ft of meeting space
Prepared the operating budget and marketing plans for 2019 and 2020
Returned an average GOP of 47% to ownership in 2019; first year of operation
Achieved a 98% score during 2019 QA and repeated at 98% for 2020 for all aspects of the property
Oversaw all property level tasks for human resources, accounting, and payroll.
Managed the asset during the COVID-19 pandemic from a majority furloughed staff with 12% occupancy to 70% with most staffing returned, returning an average of 42% GOP to ownership
Developed leaders in all operating departments, most of whom were first time department heads
Maintained an overall guest satisfaction score within the top 5 percentile of the brand
Director of Rooms                                                                                                                  April 2017 – May 2018         
Marshall Hotels, DoubleTree by Hilton Somerset 
Oversaw Front Office, Housekeeping, and Laundry; total staff of 57 
Increased property's ranking by 95 places within the DoubleTree portfolio
Assisted in the 2018 budget process for labor and expenses of the rooms division
Achieved a 99% score during October 2017 quality assurance for brand standards and 100% for cleanliness
Increased experience scores by 10 points in the fourth quarter versus previous three quarters. 
Implemented a 'Model Room' program to increase the consistency of guest room set up and cleanliness
Education
Montclair State University 
Professionals in the same Tourism / Travel / Hospitality sector as Michael Callahan
Professionals from different sectors near Nashville, Township of Nashville, Nash
Other users who are called Michael
Jobs near Nashville, Township of Nashville, Nash
---

Food Lion

Zebulon, NC, United States

Part time

Address: USA-NC-Zebulon-114 Wakelon Street · Store Code: Store 00341 Front End (7208859) · Food Lion has been providing an easy, fresh and affordable shopping experience to the communities we serve si ...

Found in: Careerbuilder One Red US C2 - 1 week ago

---

United States Customs and Border Protection

Zebulon, NC, United States

Border Patrol Agent · The U.S. Border Patrol (USBP) offers those interested in a career in law enforcement an exceptional opportunity to work with an elite team of highly trained professionals whose ...

---

Fusion Medical Staffing

ROCKY MOUNT, NC, US, United States

Interested in making a positive impact? You've come to the right place. At Fusion Medical Staffing, our goal is to improve the lives of everyone we touch, and we're always looking for people like you ...