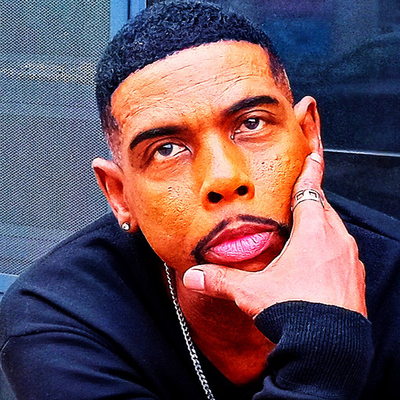 Duane Whitley
Stage/Tour Manager, Event Coordinator,Talent Scout
Jamaica, Queens
About Duane Whitley:
I'm excited to be considered for the opportunity to work with the Atlantic Records team in whatever capacity you see fit with my skill and experience level. With over 20 years of experience in the field of event coordinating, stage/tour management, scouting and booking artists for various venues and events, as well as songwriting, I would be a great candidate. I've listed a few bullet points below to highlight my reasons.
* I've been an event coordinator, stage/tour manager, scouting/booking artists for restaurants/lounges and various events. (2006-2023)
* I'm trained in "Hospitality & Travel Tourism" from Delta Junior College with a certificate. (Graduated; 1991)
* I'm a NYS licensed security officer with 5 years of supervisory experience. (1991-1996)
* I've tour managed and oversee the crew of dancers/musicians for several different platinum artist's international tours and managed its' performers and crew. (1998-2022)
I'm an artistic director and vendor for the NYS Department of Education where I provide events, performances and activities to middle and high school students. (1997-Current)
Full disclosure is I'm looking to use my expertise and maintain stability with one company in a leadership role. I'm willing to start at any entry level you see available to me. I'm professional, articulate, well groomed, team player, able to work with V.I.P, pleasant, reliable, punctual, stern and committed to overseeing all tasks from beginning to its' completion.  I'm available on full-time basis during days/nights/weekends and a lover of all types of music.
Experience
NYS Department of Education (Artistic Director/Vendor) 1997-Current
Motown Records (Choreographer/Tour Management) 1998 - 2001
Riverdale Christian Academy (Afterschool Director/Event & Activities Coordinator 2013 - 2014
Education
Delta Junior College (Graduate certificate; 1991) Major: Hospitality & Travel Tourism
F.A.C.E Program (Artist Development) Instructor: Robin Dunn
Professionals in the same Tourism / Travel / Hospitality sector as Duane Whitley
Professionals from different sectors near Jamaica, Queens
Other users who are called Duane
Jobs near Jamaica, Queens
---

National Mortgage Staffing

Greenwich, CT, United States

This is an in office only job The Commercial Real Estate Loan Underwriter must be able to evaluate loan opportunities, including, the real estate collateral securing the proposed loan, the surrounding ...

---

Autumn Trace Senior Living

North Vernon, United States

The primary purpose of this position is to make a positive and meaningful impact on occupancy growth and sustainability by whatever means desired including, but not limited to, driving new leads and p ...

---

Etro Fashion USA

New York, United States

Job Description · Job DescriptionDescription:Job Title –Seasonal Sales Support · Division - RETAIL · Location - New York, NY · Report to - Madison Store Manager · Responsibility Level - Associate · Tr ...