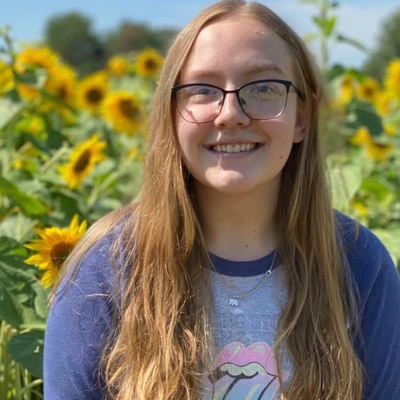 About Christine Lowers:
Hi! My name is Christine, and I am 24 years old. I have a Bachelor's degree in Psychology and three (3) years of professional experience with children, including those with special needs diagnoses (i.e., autism) and/or developmental disabilities.
I am relocating to the Trumbull/Mahoning County area at the end of December, so I will be available to start in early January. Looking forward to a fresh start!
Experience
Total Education Solutions (TES) (2023-Present) – Fairlawn, OH
At TES, I work within a classroom setting alongside a head teacher and two (2) other instructional assistants. I aid in teaching and maintaining the wellbeing of six (6) students with special needs diagnoses (i.e., autism spectrum disorder, Fragile X syndrome, etc). My responsibilities within the classroom include running IEP programs, performing academic assessments, fulfilling weekly educational and behavioral goals, assisting students with activities and crafts, and performing daily hygiene tasks.
During my time here, I have worked as a team with all members of the TES Academy and Clinic to help our students succeed. This sense of teamwork has allowed me to not only see the inner workings of our students' classroom experience but also their sessions in physical therapy (PT), occupational therapy (OT), speech pathology, and applied behavior analysis (ABA) therapy. Furthermore, I have been able to expand my firsthand knowledge of different disorders and gained insight into how to best assist students when experiencing intense behavioral episodes.
Youth Advocate Programs (YAP), Inc. (2021-2023) – Sharon, PA
While employed at YAP, I provided services to many individuals of varying disabilities and age groups. I started at the company as an intern, working in their developmental disabilities (DD) program with an adult client. During that time, I also provided respite services to several clients. Soon after, I began working as a behavioral health technician (BHT) with two (2) youth clients, providing services in school and within the home and community as well.
As a BHT in the school setting, I provided one-on-one support and assistance to my client, helping him to be successful in the classroom by ensuring his behavioral and social goals were being met. In the community, I aided my clients in the home, on family outings, at extracurriculars, and during other events and activities.
At Home Decor Store (2018-2021) – Niles, OH
I started as a customer service associate (CSA) at At Home, and after approximately one (1) year, I was promoted to customer service supervisor (CSS). My responsibilities in this position included the overseeing of associates assigned to my shift, opening/closing routines, cash handling, project fulfillment, setting merchandise, and general maintenance and upkeep of the store.
Education
I graduated from Westminster College with a Bachelor of Arts, majoring in psychology and minoring in criminal justice studies.
I received my high school diploma from Brookfield High School and graduated with honors.
Professionals in the same Home Services / Social Care sector as Christine Lowers
Professionals from different sectors near Masury, Township of Brookfield, Trumbull
Other users who are called Christine
Jobs near Masury, Township of Brookfield, Trumbull
---

Triage

Youngstown, OH, United States

Triage is seeking an experienced Stepdown Unit Registered Nurse for an exciting Travel Nursing job in Youngstown, OH · Shift: · 3x12 hr P · Ms · Start Date: · ASAP Duration: 13 weeks Pay: $1599.47 / ...

---

Uber

Ellwood City, PA, United States

Earn at least $1680—if not more—driving with Uber when you complete your first 140 trips in 30.0 days. · Why Uber? · Driving is an easy way to boost your income while maintaining the flexibility your ...

Found in: Careerbuilder One Red US C2 - 1 week ago

---

Family and Community Services Inc

Jamestown, PA , United States

Child & Adolescent Clinical Supervisor · Valley Counseling Services, Children's Office · Full-Time 40hour/week · GENERAL STATEMENT OF DUTIES: Planning, monitoring and supervision of staff and services ...