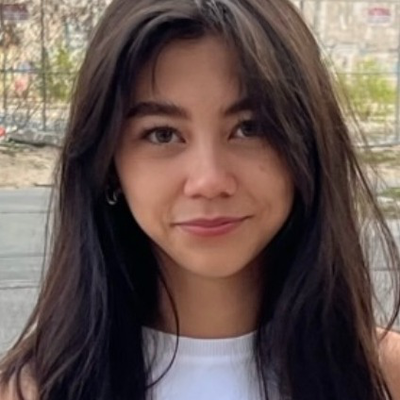 About Ashley Gooden:
Currently in a period of professional exploration, I'm open to new possibilities and eager to discover my career path. With a diverse background in leadership roles and a solid foundation in the biological sciences, I bring adaptability, creativity, and a passion for improvement to the table. I'm excited to connect with professionals from various industries, share insights, and explore potential opportunities that align with my interests and values.
Experience
My professional journey has been diverse and adaptable, encompassing various roles. I've worked as an Administrative Assistant, where I developed strong organizational and detail-oriented skills. I also ventured into the food and beverage industry, honing my customer service, multitasking, and teamwork abilities. I was then led me to education as an Educational Assistant, where I served in a resource-constrained school, helping primary students improve their reading skills and showcasing my educational support and communication talents. Additionally, I explored the world of technology and content creation as a Content Writer, using artificial intelligence technology to produce engaging content. This background demonstrates my versatility, adaptability, and a broad skill set spanning different industries and roles.
Education
I attended the University of Minnesota for my undergraduate education and graduated in 2017. During my time there, I pursued a Bachelor of Science degree in Biology, and I also completed two minors: one in Leadership and the other in French Studies.
My Biology degree provided me with a strong foundation in the biological sciences. It equipped me with critical thinking skills, analytical abilities, and a scientific approach to problem-solving. The Leadership minor enhanced my interpersonal and management skills, enabling me to communicate with colleagues, work effectively in team settings, and lead projects. My minor in French Studies not only enriched my cultural knowledge but also improved my language and communication skills.
Professionals in the same Administrative sector as Ashley Gooden
Professionals from different sectors near Durham, Township of Durham, Durham
Other users who are called Ashley
Jobs near Durham, Township of Durham, Durham
---

CBRE

Raleigh, United States

Sr Principal Software Engineer · Job ID · 24656 · Posted · 06-Jan-2022 · Service line · GWS Segment · Role type · Full-time · Areas of Interest · Digital & Technology / Information Technology · Locati ...

---

Duke Health

Chapel Hill, NC, US, United States

Duke University Hospital · Duke University Hospital is consistently rated as one of the best in the United States and is known around the world for its outstanding care and groundbreaking research. Du ...

---

Anders Group

Raleigh, United States

$2238.0 per week · Healthcare experience is REQUIRED to be considered for this position · Radiologic Tech Radiologic Tech · Location: Medford, OR · Start Date: 10/16/2023 · Shift: Unknown · Setting: H ...