2 years ago · 1 min. reading time · visibility 0 ·
Writing About Something Useful To Others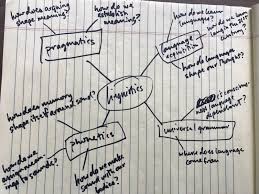 It's been weeks since I sat down and made time to write something to blog about. I read an article a while back about putting too much of your personal information in blog posts. The article was about finding a topic people might find useful to write about.
That hit home for me. I realized that my blogging is all about the way I see things. It never occurred to me to write about what someone else might find useful.
When I realized that weeks of not writing had turned into two or three months of not taking time to write about anything and it was time to start writing again-even if nobody thinks I write about something useful-or just find another hobby to do in my spare time.
So I went to a Bartels drugstore in downtown Seattle and got a notepad. N ow I'm sitting in a coffee shop across the street from the library waiting for it to open up so I can use their computers.
I guess I like writing.
A few months ago I went to a free class at the library about fake news and how it effects the media and the public. That's something people might find useful.
When the library opens I'm going to see if they will print out the information packet the class went over so I can log on to the websites and start doing some research on the topic. It's been months since I took the class and don't want to put out the wrong information-or fake news.
I'm also going to start writing in my blog again.
Written by Mark Blevins
Thank You For Reading
About Me:
I was a Construction Worker and Commercial Fisherman. An injury on a fishing boat in Alaska forced me into early retirement. Now I'm a Writer and Blogger. Having to start over forced me to realize people are more than their job title.
Contact me at https://twitter.com/Bllevins
Sources
Article Image -  https://www.collegechoice.net/college-life/how-to-write-research-paper/