Wrinkles of Wisdom. Keys.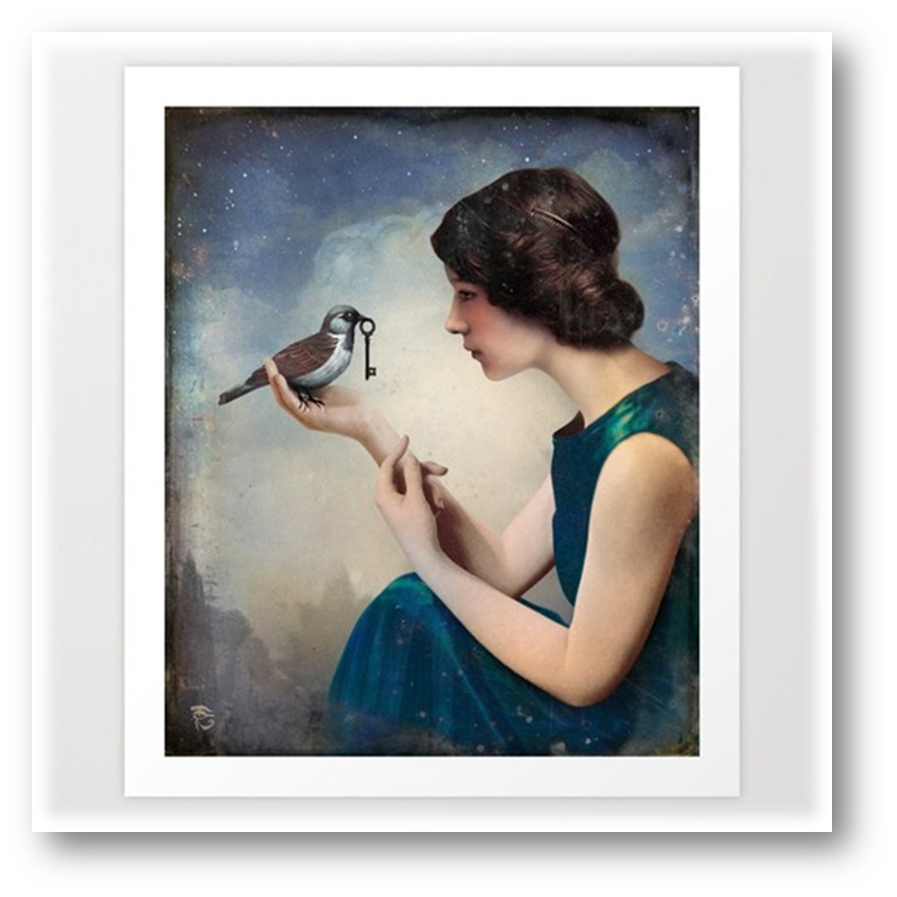 This poetic post is in honor of our dear Professor Ali Anani who issued a SWEET request to this bee.
To write a poem on "Wrinkled Organizations & Humans"
This did require an increase of thought-filled lumens ;~)
 
Who else would come up with such an interesting topic & insightful questions about wrinkles .. but a wise Professor?
Can wrinkles serve as early key performance indicators for organizations to alert if they are being wrinkled?
Can wrinkles of humans serve as a metaphor for predicting wrinkled organizations?
Do we grow with wrinkles showing wisdom, or wrinkles of despair & depression?
Why do wrinkles form and when do organizations show wrinkles?
When and why do wrinkles form prematurely?

"Wrinkles of Wisdom"
A "wrinkle" is a crease .. a crinkle .. crow's feet or a crumple
A pucker .. or groove .. a ridge or a rumple 
A furrow or a fold
Or so we are told
 
A wrinkle is a simple line & lines are everywhere
We can't escape them. Look around. Be aware 
Some wrinkles are bold .. and some are unfair 
Some wrinkles add value .. while others impair
 
Earthy is a wrinkle-filled WONDER .. a Divinely created gem
Majestically poised in the Milky Way .. a precious diadem 
 
The world is aging .. humans are aging 
Everything around us is changing 
The war of LIFE seems raging
 
Aging can't be halted .. it reflects our chronology 
But that does NOT bring wisdom-filled psychology 
 
There are wrinkles of time ..
Like this wonderful story "Wrinkles in time"
An adventure of children's courage sublime 
Wrinkles are our footprints of time. Where we place these wrinkles is what matters.
If we place, those on sand then the wind shall blow them away.
If we they are engraved on solidified rocks, then wrinkles shall stay for long times." – Ali Anani
There are wrinkled-lines filled with mystery
..Truth is not always clear .. 
And so, we must read between these lines 
.. and search & reach & dare ..
 
There are wrinkles on people ..  
"The quality of wrinkles is what matters. If you inspect the wrinkles on old faces, they may reveal part of the story of their lives." Ali Anani
 
Crow's feet on our face .. we might like to erase ;~)
But laugh lines and love lines are beauty to trace. *
 
A hard life will leave hard lines and a weary face
We should go out of our way to extend Grace 
 
Grace is a glorious gift from the One who overcame
"Those who look to Him are radiant; 
their faces are never covered with shame." - Psalm 34
 
"Are wrinkles indeed the footprints of time rings of trees that tell us about the history of tree?" – Ali Anani
 
"Footprints of time-rings" are like wrinkles on trees 
The same process of life .. is reflected in humanity
"There are rings on trees that mark annual growth
Affirming strength from nature, an unspoken oath
Did you know pulp is tightly bound to winter rings
And life issues forth ... when spring starts to sing" **
 
There are wrinkles in the world of work
A wrinkle could be a clever innovation,
Advice or a useful piece of information
 
Yet NOT all wrinkles are good ..
Nor are they easily understood
 
Wrinkles of Organizations: Do wrinkles tell us who we are? What our organizations are?
"Deep wrinkles result in a high turnover of employees, higher ratios of resignations, declining creativity and engagement of the workforce" - Ali Anani
 
Organizations are fraught with challenge-filled WRINKLES
Complex structures are spattered with issues like sprinkles
 
An organization is just a collection of multi-skilled people
With some form of LEADERSHIP acting as a steeple
 
No matter who you are or where you WORK
WRINKLES are on us & around us like a cirque.
 
Are PEOPLE held in high regard
Or is GREED the trump card?
 
Is there RESPECT? .. Is there TRUST?
If there is NOT then .. its "dust to dust"
 
Might you observe silent .. subtle discrimination?
Is causation hiding behind a wall of privation?
 
Are expectations defined?
Are processes refined?
 
Is there appreciation and PRAISE
Or, too readily, is criticism raised?
 
Are you told what to do and how
Or is a spirt of collaboration endowed?
 
Is there good coaching & well-considered training
Or are confusion & poor communication REIGNING?
 
Along the way .. Do you receive CORRECTIVE feedback?
Or is there management by mystification & a pat on the back?
 
Are you rewarded EQUITABLY for your work?
If you're due a raise, is your boss a jerk that only offers a smirk?
 
Is there a lack of incentives .. dim career path .. high turnover?
Or can you see opportunities abounding like a field of sweet clover?
 
Are corporate values .. polished PLATITUDES
Or are they modeled in LEADERSHIP attitudes?
 
Some wrinkles are vast and not all wrinkles are fair 
They're not always seen .. but they are everywhere
There are wrinkles in LIFE .. that do ebb & do flow
WISDOM is the KEY .. that will help you to know
The wise Professor said "prevention is better than cure" 
But WISDOM & LOVE .. will make your path sure
 
Growing in wisdom is a WELL-SPRING for
.. the spirit and heart to GROW more
 
May 6, 2021
"Wrinkled Organizations & Humans" 
https://www.bizcatalyst360.com/wrinkled-organizations-and-humans/
https://www.linkedin.com/posts/ali-anani-phd-15305319_wrinkled-organizations-and-humans-activity-6795298869149212672-omvc/
*"Lines of Life"
https://www.bebee.com/producer/@fay-vietmeier-pennsylvania/lines-of-life
** "Searching for pearls in rings"
https://www.bebee.com/producer/@fay-vietmeier-pennsylvania/searching-for-pearls-among-rings
"In His Light" .. I write
All rights reserved:  Fay Marmalich-Vietmeier 
If my words make you think … Great ;~)
As "iron-sharpens-iron" … I enjoy bantering with other BEES … please know, your feedback is as "honey"
A glimpse of the "Bee" called "me" ;~)
My caring nature makes me an advocate. My curious nature makes me a "queen of questions" but gifted with the ability to listen ;~) I am a woman of deep faith, a blessed mother, a voracious reader, a blossoming writer, a grateful person, and a lover of beauty. I treasure family, true friendships & my loyal clients. A "student at heart, I love learning: in every human dimension. Enjoy traveling, good books, good movies, good wine gardening & golf. 
I'm a "heart-to-heart" communicator.
https://www.bebee.com/@fay-vietmeier-pennsylvania
https://www.linkedin.com/in/faymarmalichvietmeier/detail/recent-activity/
https://twitter.com/femvietmeier
https://www.facebook.com/fayemv
You may be interested in these jobs
Found in: beBee S2 US - 6 days ago

---

Residential Home Health and Hospice

Allendale

Full time

It's Just Better Here. We're hiring for a Home Health Registered Nurse to join our dynamic team. Residential Home Health and Hospice is a nationally recognized leader in home health and hospice for over 20 years and have been named a Top Workplace 11 years in a row. We have immed ...

Found in: Jooble US - 4 days ago

---

Washington Auto Mall

Canonsburg, PA

Full time

Washington Auto Mall's mission is to pair the right person with the right car and to exceed expectations for customer service. This value also applies to our employees. We want to pair the right applicant with the right job and to exceed the expectations of our employees. We valu ...

Found in: Jooble US - 4 days ago

---

Abraxas Youth & Family Services

Marienville, PA

We are hiring a Nurse Supervisor (RN) or Nursing Supervisor for our Mental Health program at Abraxas I in Marienville, PA. Here, you will be play an important role, you will led a team of nurses in delivering exceptional care to help at-risk adolescents BUILD BETTER FUTURES.Abrax ...