4 years ago · 1 min. reading time · visibility ~10 ·
Why you should follow me (and not miss the rest of the world.)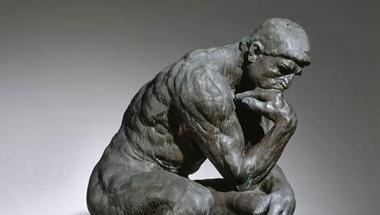 beBee wants original content, and, as a reward, it is the only one that will go to the hives. Certainly, this will help to preclude stupid content, trolls, scammers, dating updates, photos of cats, dogs, flowers and generally low-quality imported content to clog the hives (even though all kinds of garbage can be injected into 'original' content, or honey, as beBee calls it). This is the good side, which, even if not perfect, I applaud. 
Our community, for sure, has enough people ready, willing and able to provide intellectually solid content, the kind you have to invest countless hours of research and/or great journalistic effort...for free.
Unless you follow the right people, you will not be able to see good quality imported content, as it cannot longer be posted in the hives where most people inbeBee are.  Those hives with expert content will have less volume, as it is easier to import and share content than to produce it, especially, in difficult subjects.
This is where I, as well as others, come handy. Because of what I do, I come across with great content. I used to post it in the relevant hives but, I cannot do it any longer, even in my own hives. 
Of course, one can add links and the intended content to the honey and it will do the same thing as originally. But will take more time and is an added inconvenience.
Want to have access to more and varied quality content beyond what your hives can produce? Do you like my posts?  Follow me, ad me to those you follow. I will follow you too. My goal is to have a million followers on beBee.
I'll do my best to 'produce honey' using this method, as the main effort has been already paid by the publications. 
If you feel these thoughts could benefit others, please, share and do not forget to follow me, I'll follow you.
"
You have no groups that fit your search