5 months ago · 1 min. reading time · visibility ~10 ·
Why You Should Build a Personal Brand (Even if you've been fired from your job)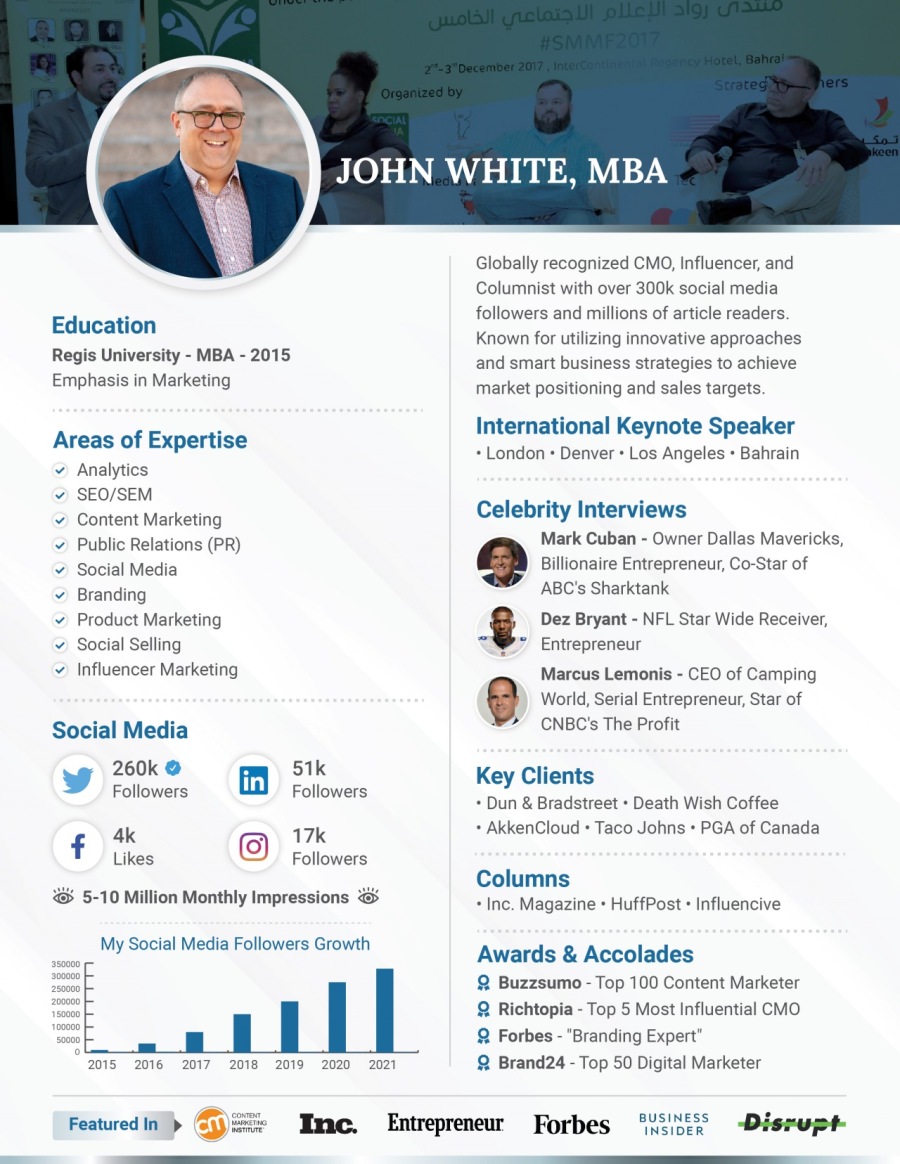 Six years ago, I had no online presence, no personal brand, and no job. In fact, I got fired from my job. I was depressed and had thoughts of folding my professional career and accepting some position I would likely end up resenting just to get a check to cover the bills.

Instead of going that route, I got tired of playing small and letting others dictate my future. So I started a business, finished an MBA, and went all-in on personal branding.

But just the other day, I had a prospect ask me on a call, "why shouldn't I just hire an intern to do this?" I was shocked! I realized I was being way too humble about who I am today and the value I bring to the table. I spent so much time and effort building my personal brand, but I wasn't properly communicating it to my sales prospects. What good is a personal brand if you're not effectively using it to close deals?

So my solution was to build this one-pager. From now on, I will be sending it out to every prospect I meet with prior to our call. I will also use it to get more speaking gigs and gain more attention from the media. 

If you'd like one of these to help showcase your talent, my team can build you one. And if you would like help building your personal brand we can absolutely help you do it, while you focus on what drives your company's revenue.

You have no groups that fit your search