11 months ago · 3 min. reading time · visibility ~10 ·
"Who more than self their country loved"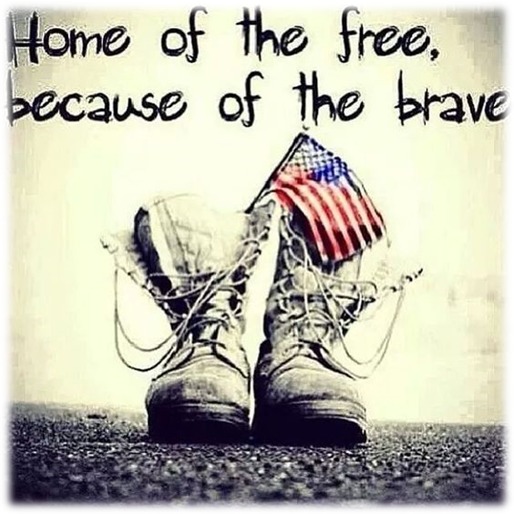 Some men put their life on the line … for others to be FREE
Their sacrifice merits HONOR … and a place in history
The BRAVE of heart can be found ... on the front-lines
Facing the enemy head on … their COURAGE shines
Lines formed in battles … how BRUTAL is war
Cease all the fighting … and WAR is no more
"Who wishes to fight must first count the COST" ~ The Art of War
For once you're at war … all "gain" comes with LOSS
~ Fay Vietmeier (an excerpt from "Lines of Life")
https://www.bebee.com/producer/@fay-vietmeier-pennsylvania/lines-of-life
Gratitude knows that "freedom is not free"
On this Veterans Day we remember. The lives of every warrior-soldier who gave the last & greatest "ultimate sacrifice." Poured out as a patriotic love offering. May the American flag ever bring remembrance of those who, with vigilance, carried the torch of freedom.
                                                             "They hover as a cloud of witnesses above this Nation."
                                                                                       ~ Henry Ward Beecher ~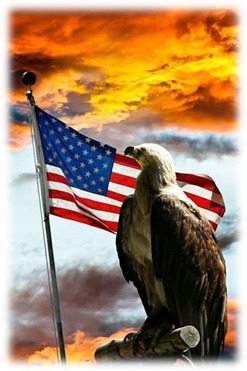 Every warrior-veteran soldier is due honor & respect.
Our flag does not fly because the wind moves it. It flies with the last breath of each soldier who died protecting it." ~ Unknown
"Almighty God ...  Lead them straight and true; give strength to their arms, stoutness to their hearts, steadfastness in their faith.
They will need Thy blessings. Their road will be long and hard. For the enemy is strong. He may hurl back our forces. Success may not come with rushing speed, but we shall return again and again; and we know that by Thy grace, and by the righteousness of our cause, our sons will triumph.

They will be sore tried, by night and by day, without rest -- until the victory is won. The darkness will be rent by noise and flame. Men's souls will be shaken with the violence's of war.
For these men are lately drawn from the ways of peace. They fight not for the lust of conquest. They fight to end conquest. They fight to liberate. They fight to let justice arise, and tolerance and goodwill among all Thy people. They yearn but for the end of battle, for their return to the haven of home.
Some will never return. Embrace these, Father, and receive them, Thy heroic servants, into Thy kingdom.
And, O Lord, give us faith. Give us faith in Thee; faith in our sons; faith in each other; faith in our united crusade. Let not the keenness of our spirit ever be dulled. Let not the impacts of temporary events, of temporal matters of but fleeting moment -- let not these deter us in our unconquerable purpose.
With Thy blessing, we shall prevail over the unholy forces of our enemy. Help us to conquer the apostles of greed and racial arrogances. Lead us to the saving of our country, and with our
nations into a world unity that will spell a sure peace -- a peace invulnerable to the scheming of unworthy men. And a peace that will let all of men live in freedom, reaping the just rewards of their honest toil.
Thy will be done, Almighty God."
Amen.
President Franklin D. Roosevelt - June 6, 1944
It is noteworthy that this is not a speech, it is a prayer. Roosevelt didn't ask the country to honor a moment of silence. He, the President of the United States of America, asked the American people to "join" him in prayer. As he led the nation in a solemn petition for the lives of thousands of American and Allied men ... boys, really ... who were crossing the English Channel and landing on the bloody beaches of Normandy, France. He asked for God's will to be done in the great endeavor that was "D-Day"
"In His Light" ... "I will walk about in freedom, for I have sought out your precepts." ~ Psalm 36 & 119:45 
For those who presently serve: 
Ongoing prayer for peace in a troubled world ... for protection in battle ... and for your "return to the haven of home"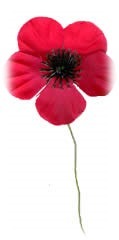 Reference:
http://www.historyplace.com/speeches/fdr-prayer.htm
Image: https://www.pinterest.com/pin/500603314809569499/
November 11th 2020
"In His Light" … I write ;~)

All rights reserved:  Fay Marmalich-Vietmeier 
If my words make you think … Great ;~)
As "iron-sharpens-iron" … I enjoy bantering with other BEES … please know, your feedback is as "honey"
A glimpse of the "Bee" called "me" ;~)
My caring nature makes me an advocate. My curious nature makes me a "queen of questions" … but gifted with the ability to listen ;~) I am a woman of deep faith, a blessed mother, a voracious reader, a blossoming writer, a grateful person, and a lover of beauty … I treasure family, true friendships and my loyal clients ... enjoy traveling, learning, good movies, good wine and golf. I'm a "heart-to-heart" communicator.
https://www.bebee.com/@fay-vietmeier-pennsylvania
https://www.linkedin.com/in/faymarmalichvietmeier/detail/recent-activity/
https://twitter.com/femvietmeier
https://www.facebook.com/fayemv
You have no groups that fit your search