1 year ago · 2 min. reading time · ~10 ·
Where To Get Help And Support As A Female Entrepreneur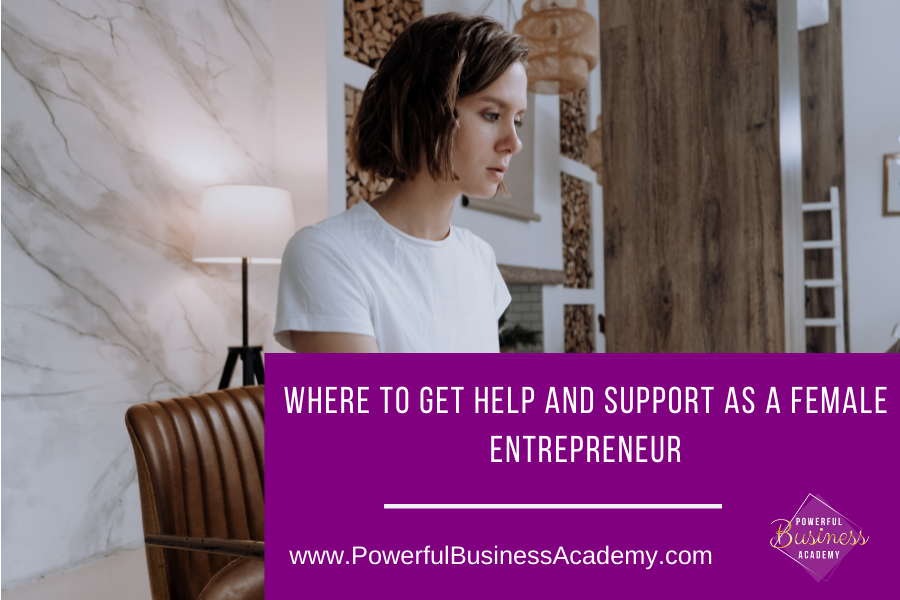 As a business coach for female entrepreneurs, I've met many businesswomen who are reluctant to seek help and support. This can be because, as a woman, we are used to being strong-willed and self-sufficient. It's just not in our nature to admit weakness or loss. But this kind of attitude is counterproductive. As female entrepreneurs, we need all the help we can get. Being a business owner doesn't mean you have to be on your own. And you'd be surprised at how many resources are out there to help you achieve your goals of growing your business.
Another common oversight of female entrepreneurs is only seeking help when the business is doing bad. This shouldn't be the case. Business owners need coaches, teachers, and mentors even when their business is doing fine to make sure that it continues growing. A coach will ask you relevant questions that will guide your growth, and help you find the answers within you. A teacher will teach you new skills and techniques you will need to aid you in achieving your targets. A mentor will act as a soundboard and give you pertinent advice on your state of affairs. All of these play an important role in the progress of your business.
When To Seek Help
As I've previously mentioned, it is always a good time to seek help and support no matter where you are in your business. Most female entrepreneurs do this when they want to start growing their business and need assistance. Others get help when their business is going south and they want to get it back on track. But what about when the business is doing fine but has stopped growing? This is called plateauing, and all businesses at some point has gone or will go through it. When you are stuck at a certain level of growth, breaking through can be a make-or-break opportunity. It is the perfect time to go back to the drawing board and reassess your strategies.
Figuring out what is preventing you from growing your business further will help you overcome them. At this point, investing on new knowledge and skills will give you better insights on your business so you can take on better actions and change course. And you don't have to do this alone. Again, a coach or a mentor can help you get through this uncertainty.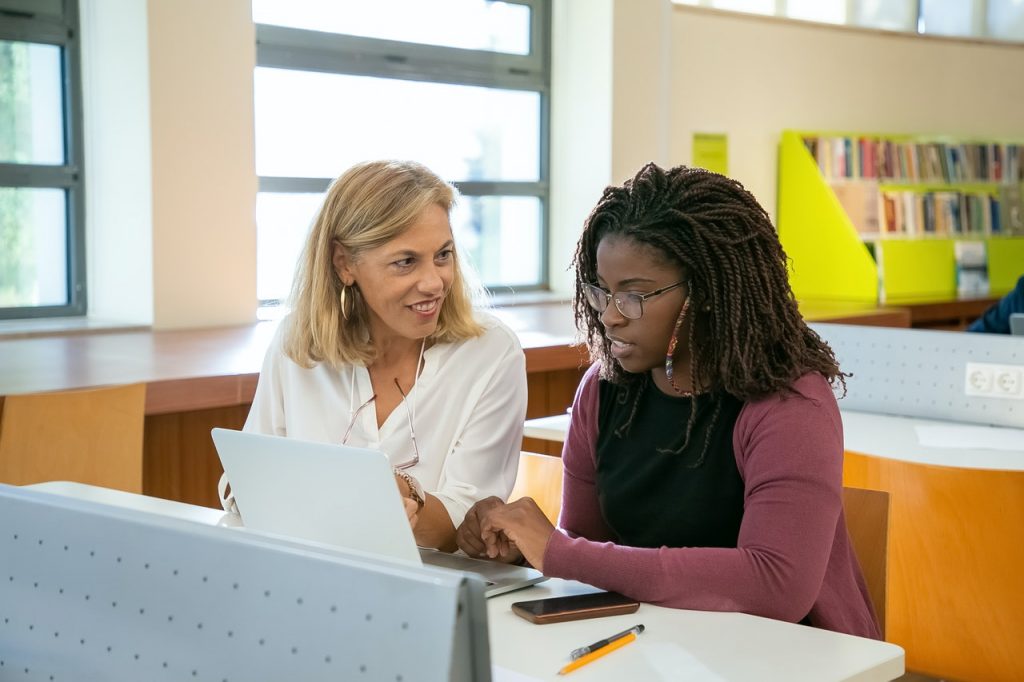 It Is Better Not To Just Have A Coach But A Mentor As Well
If you want to continue learning and growing, having a coach and mentor can make a great impact. Some of the benefits of having a business coach for female entrepreneurs include:
You will come up with new insights.
You can get valuable tips and learn new skills.
You see a different approach and direction. This will help you make better decisions.
You become open to new opportunities and options.
You will get in the flow again.
It's also important to keep in mind that it is you who is in control. A coach and mentor will guide you, but in the end,  you make the decisions.
What To Look For In A Coach Or Mentor
Now that you are aware of the advantages of having a coach and mentor, the question is: how can you find a good one? Here are some things you should look for:
A good mentor or coach invests in herself by going through training and other learning opportunities to further her knowledge and expertise.
A good mentor or coach has a mentor or coach herself.
A good coach or mentor has vast experience in her particular field.
A good coach or mentor has significant experience as an entrepreneur.
Basically, a good coach and mentor walk the talk. But knowledge and expertise will be of no use to you if you don't click with them. Finding a qualified coach or mentor is different from finding the right coach or mentor for you.
You can check out these  20 questions you should ask a business coach for women before working with her.
Read More About Where To Get Help And Support As A Female Entrepreneur
You may be interested in these jobs
Found in: beBee S2 US - 3 days ago

---

Remedi SeniorCare

Rosedale

Full time

Overview: Pharmacy Technician is responsible for the daily operation of the Paxit automated Packaging and Dispensing equipment, the fulfillment of Bulk Prescriptions and the Staging of all finished items for shipment to our customers. · This position will also function with and a ...

Found in: beBee S2 US - 4 days ago

---

GTRC Services, Inc.

Westlake Village

Regular, Full Time

Position Summary: Technical Product Manager · To be the technical expert in Adobe Analytics, Adobe Target, and Launch/DTM. The purpose of this job will be to support key ecommerce activities across the business, through the technical delivery of key initiatives. This role is foun ...

Found in: beBee S2 US - 5 days ago

---

Salem Academy and College

Winston Salem

["FULL_TIME"]

Exercise Science – Tenure Track Faculty Salem Academy and College invites applications for a full-time faculty position in Exercise Science. This tenure-track position is scheduled to begin in January 2023. We are seeking a faculty member with undergraduate teaching expertise in ...