What Makes Your Heart Sing?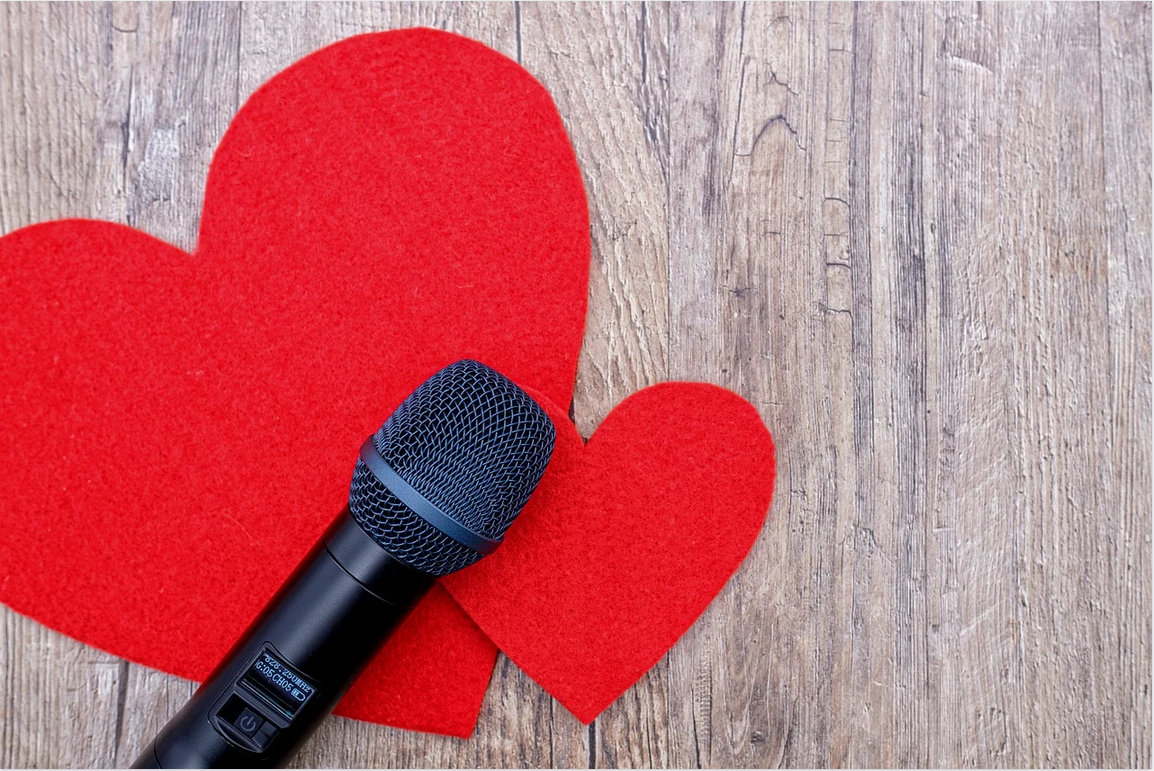 It was Joseph Campbell who said, "follow your bliss" during that famous interview back in the 80s. Probably he said it on other occasions, but that's the one I remember. A renowned researcher and teacher of mythology, both in academia and in a pop culture setting, Dr. Campbell talked about things we had long forgotten during our "technological maturity" phase of the adolescent life of our Western civilization. He often quoted Jung and other psychologists of that school of thought, viewing man as more than just a bunch of instincts, as other psychologists theorize. One of the things he emphasized was the importance of following your bliss, which is often referred to as doing the things you love. But what is that exactly?
Being somewhat detached from our hearts, it's sometimes difficult to know for sure what we love doing. We may get this energizing feeling of infatuation when we start something new or learn something intriguing, but is that something we can count on and do for a while? Would you invest in something just because it feels good? And how can we explain (at least to ourselves) our decision if we aren't sure about it in the first place? Well, there is a heuristic for all this: does your heart sing when you do/have/whatever that?
This heart-singing pattern is something we observe in ourselves when we are inspired. When you write a poem or some inspirational article, you don't sit and wonder whether you should write this or that, or whether the word count is right, do you? Sometimes even spelling and grammar go out the window too (at least in the first draft!). You just go with the flow. You may not even care if someone up-votes your creation. It's enough that you have gotten it out of your system or that you've put it out there.
"Tranquility is nothing else than the good ordering of the mind." - Marcus Aurelius, book four
If something makes your heart sing, your mind is tranquil. Marcus Aurelius would say that "tranquility is nothing else than the good ordering of the mind" (Book Four) but the mind doesn't just order itself now, does it? Unless you are some philosopher or something, poised towards keeping your mind in order, in your pursuit of truth and virtue, chances are that your mind is not the tidiest place in the world! When your heart sings, however, the mind tends to get ordered organically. Don't ask me why; I'm just jotting down observations here!
So, it's paramount to find out what it is that makes your heart sing. If not for the heart itself (which ought to be enough a reason, in my view), at least so that you can find this tranquility that the Stoics valued and practiced. In this world ridden by chaos and worries, tranquility may seem like a lofty goal. Still, finding or at least pursuing your bliss may not be that challenging. It may not be easy either, but at least it's doable. Perhaps more doable than your environment suddenly getting into a state of nourishing equilibrium that would foster serenity in everyone. The latter may happen too, but probably not any time soon! Till then, let's tune our psychological instruments and get on with that song, shall we?
Articles from Zacharias 🐝 Voulgaris
View blog
You may be interested in these jobs
Found in: Jooble US - 1 hour ago

---

Tailored Brands Inc

Carle Place, NY

Key Carrier · Come check out the opportunities at K&G Fashion Superstore, where we strive to provide opportunities for growth, recognition and work-life balance. · For over 25 years, K&G Fashion Superstore has provided value-conscious customers with easy access to a wide selectio ...

Found in: beBee S2 US - 3 days ago

---

Kern Community College District

Bakersfield

Full time

Health Care Ancillaries Instructor · Kern Community College District · Salary: $75,101.77 - $139,237.88 Annually · Job Type: Full Time · Job Number: FY22-2300263 · Location: Ridgecrest, CA · Department: Allied Health (ALDH) · Basic Function · Cerro Coso Community College is seek ...

Found in: Jooble US - 2 days ago

---

Planet Healthcare

Tuba City, AZ

L&D RN NEEDED in TUBA CITY, ARIZONA ($90/hr) (Weekly gross $3,240)13-week contract · VARIED shift coverage – NO CALL · • JANUARY STARTS · 2+ years exp required · Compact or AZ state nursing license required · BLS required · ACLS, NRP and AWHONN FHM / RNC-EFM required by start dat ...