What Is It that Inspires You?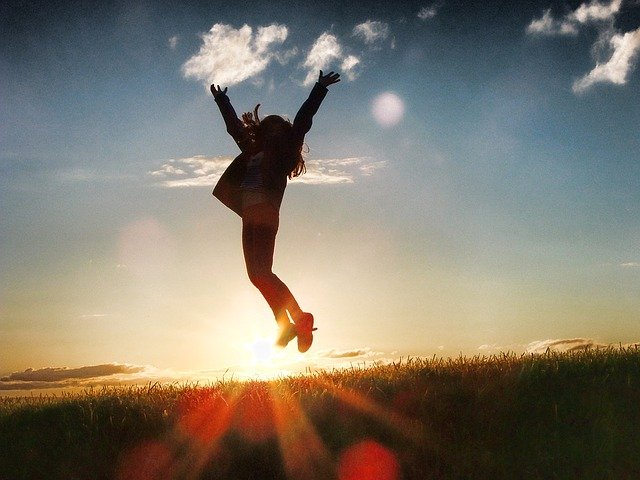 OK, it doesn't have to be something to gets you jumping in the countryside, but you know what I mean. What's this that gets your inspiration batteries charged? For some people, it's some creative endeavor, while for others, it's a productive day at their project, or maybe just hanging out on beBee. For me, it's good music (especially, Gypsy Jazz).
Inspiration isn't a shallow thing, though, solely for the romantically inclined. It's considered to be a powerful motivator and a key characteristic of a good leader. Thousands of soldiers put up with all sorts of hardships and even died following Alexander the Great, though they could have stayed back in Macedonia and hung out with the local ladies instead. But according to witnesses of the time, Alex had a way of inspiring people to follow him to the ends of the known world, fighting for the ideal he introduced to them. Perhaps modern leaders have lower expectations of their followers, but they still rely on inspiration, especially in the beginning.
Inspiration is also a rejuvenating factor, keeping us in touch with life. For some, this is the primary purpose of the Arts and why someone would delve into such endeavors. Although many people would buy a painting (or an NFT these days) as an investment, many would purchase it because it stirs something inside them. The same goes with going to a good concert, even though you'd probably be able to get the same music on Spotify or some other platform.
According to some people, inspiration is also a need of sorts, aligned with self-realization. After all, beyond a certain level, people aren't satisfied with just a cushy life, and they long for something to break the routine enticingly. Inspiration manages that while arousing creativity and plans for new projects.
Inspiration is also a state of mind. Although it's often linked to a particular stimulus (e.g., a sonorous or meaningful song), it's also a way of being, even if it's temporary. To use a more modern term, it's a kind of mindfulness. Still, you needn't enroll in a mindfulness class or isolate yourself from the world for a few days to attain that. Sometimes it happens organically, while other times after some effort; rarely on-demand. In any case, it's always there; you merely need to access it and try to keep it since, like most psychological states, it's fleeting.
So, what are your inspiration experiences?
Articles from Zacharias 🐝 Voulgaris
View blog
You may be interested in these jobs
Found in: beBee S2 US - 3 days ago

---

LocumJobsOnline

Shasta Lake

Full time

Start Date: ASAP · CompHealth is assisting a hospital in California with their search for an emergency medicine simulation core faculty member. In addition to teaching residents, you will work 80 clinical hours per month and have administrative responsibilities. Candidates must b ...

Found in: beBee S2 US - 6 days ago

---

BBA Aviation Plc.

Key West

Full time

Job ID 6239 Date Posted 01/13/2023 Location Key West, Florida Airport Key West International Company Signature Flight Support LLC Job Type Full time Job Level Standard · Job Description · Included: $1,000 Sign On Bonus · Signature Aviation is a market leading global aviation serv ...

Found in: Jooble US - 1 week ago

---

Prisma Health Upstate

Columbia, SC

Inspire health. Serve with compassion. Be the difference. · Job SummaryAccurately maintain a perpetual inventory in the storeroom in addition to maintaining an accurate inventory in the automated Pyxis stations. · Responsible for the maintenance and tracking of specialty equipmen ...