What is Delta-8-THC, and Does It Get You High?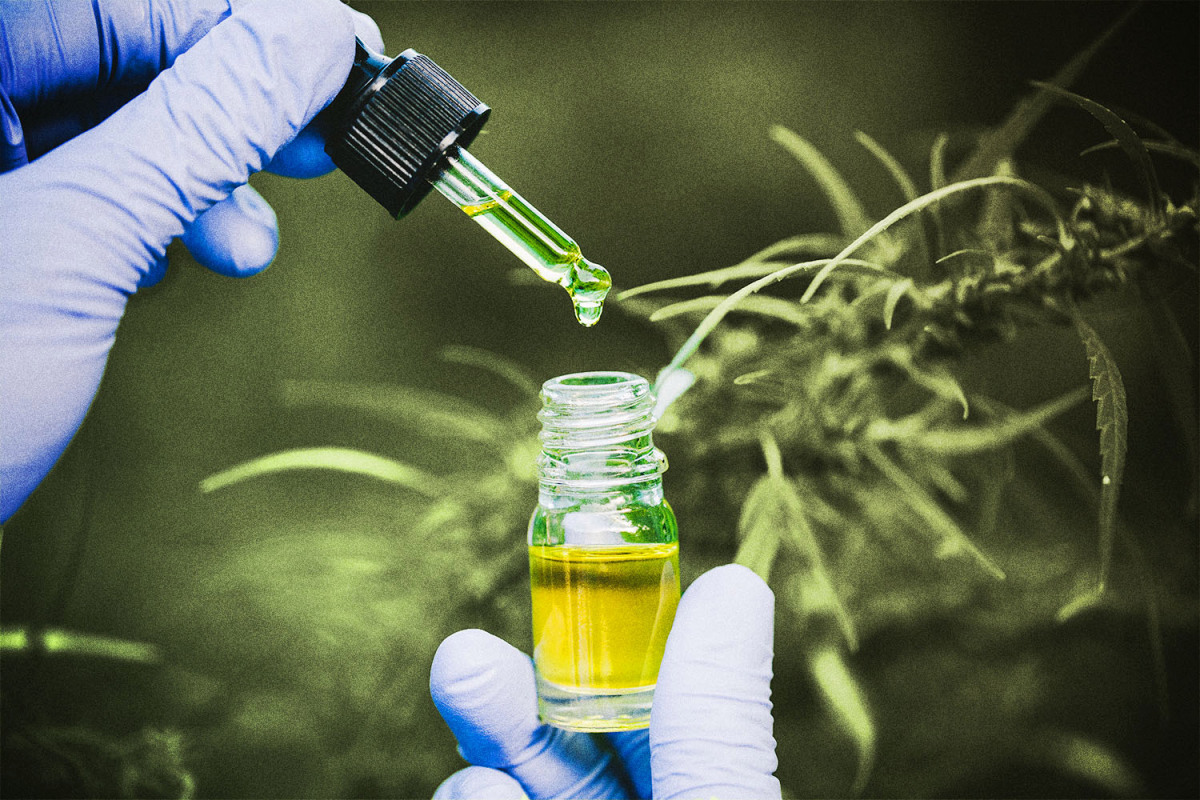 Delta 8-THC has been in the talks lately, and many of you might want to know what it exactly is. Is it any different from Delta 9-THC or other derivatives of cannabis? Is it some kind of weed? Does it get you high?
These are some of the questions most asked when talking about the delta 8-THC, and in this article, we will be answering all of your inquiries by putting every confusion and ambiguity to rest.
What is Delta-8-THC?
There are over more than 100 active compounds that are extracted from the cannabis plant. Some of them are primary derivatives, while others are secondary.
Cannabidiol and delta-9-THC are the most common primary products. However, delta-8-THC is a secondary derivative of cannabis and is known to be a degraded form of delta-9-THC.
Delta-8-THC, though considered a degraded form of delta-9-THC, is very much different from it when it comes to the molecular structure.
The fact that both the delta-9-THC and delta-8-THC share many similarities cannot be denied, but there is still a feature that makes delta-8-THC totally different from delta-9-THC.
Delta-8-THC is known to show less psychotropic properties when compared to THC. Although delta-8-THC does not exhibit as many psychoactive properties as other Cannabidiols, one must still be careful before trying it out.
Is Delta-8-THC Legal?
Well, when it comes to the legality of cannabis and cannabis-derived products, every state has its own rule and regulations varying from region to region.
In some states, delta-8-THC is perfectly legal, and other cannabis products, while in others, it is labeled illegal.
Cannabidiols and delta-8-THC are legal in most states because no law directly bans products derived from cannabis and hemp.
Make sure to do some research on the laws and regulations of your state before getting your hands on delta-8-THC!
Is Delta-8-THC Safe?
Delta-8-THC is absolutely safe for people who know their limits and do not exceed the defined dosage limits. The source of your Cannabidiol also plays an essential role in whether it is safe or not.
If you are taking delta-8-THC on your health practitioner's prescription, you must consult the dosage required to treat your problem.
People who will try delta-8-THC for the first time should be cautious with the dosage. Slight changes in the dosage can show side effects of over dosage like panic attacks, anxiety, dizziness, etc.
If you are not experiencing any change in your condition, do not exceed the dosage on your own to get quick results; in fact, wait for the drug to show its effects. Increased doses can make you uncomfortable, and your condition might get worse.
Medical Potential of Delta-8-THC
Just like other derivatives of cannabis, delta-8-THC is known for its potential therapeutic and healing properties.
Delta-8-THC works by activating the endocannabinoid system of the human brain and suppresses the receptors of pain. Thus, it is used to relieve pain and reduce inflammation when applied topically.
Like delta-9-TH, commonly known as THC, delta-8-THC is known for its anxiety-relieving properties. Both delta-8 and delta-9 activate the brain's endocannabinoid system, but their attachment to the receptors explains the difference in their psychoactive effects on the body.
A study reported that the nauseous feeling in cancer patients was relieved with the ingestion of delta-8-THC after and before cancer treatment.
Delta-8-THC is known as an appetite stimulator and is known to increase the food intake in people who face loss of appetite.
Side Effects and Warnings
Although delta-8-THC is a secondary or minor Cannabidiol, we cannot ignore the fact that it might have any side effects as well.
Extra care should be taken by people who are taking delta-8 for the first time. An increase in heart rate and blood pressure is seen after taking delta-8.
Inhaling Vs Ingesting Delta-8-THC
When you ingest delta-8, it goes to the liver (just like other medicines and drugs) and converts into 11-hydroxy-THC. People who consume delta-8 sometimes do not realize and get overindulged in the edibles.
And increased doses can induce the same effects as delta-9 or as marijuana and other potent drugs. However, inhaling delta-8 prevents it from going into the liver and protects you from its intoxicating effects that you might face while ingesting it.
How does Delta-8-THC make you feel? Does it get you high?
Many users of delta-8 reported that the drug did not exhibit any mental effects on them; instead, they felt a body calm, pain relief, and alleviation of their anxiety.
However, that does not answer the question. And answering the question 'does delta-8 gets you high' is like answering 'if beer gets you drunk or not!
Delta-8 probably gets you high, but it does not show any potent psychoactive properties like delta-9-THC. If you are using it safely and from a reputable source, it will bring you no harm!
You may be interested in these jobs
Found in: Jooble US - 3 days ago

---

Essex Hotel Management LLC

Plattsburgh, NY

Part time

Essex Hotel Management is currently seeking a DRIVEN Guest Services Agent for the Hampton Inn and Suites located in Plattsburgh New York. What will I be doing? · Please Note: Applicants must have open availability in order to be considered for this position. · As a Guest Servic ...

Found in: Jooble US - 5 days ago

---

Focus Staff

Fountain Valley, CA

Focus Staff is seeking a travel nurse RN Telemetry for a travel nursing job in Fountain Valley, California. · Job Description & Requirements · Specialty: Telemetry · Discipline: RN · Start Date: 01/29/2023 · Duration: 13 weeks · 36 hours per week · Shift: 12 hours, days ...

Found in: Jooble US - 20 hours ago

---

The Program Group Manager is accountable for management of complex/critical/large professional disciplinary areas. Leads and directs a team of professionals. Requires a comprehensive understanding of multiple areas within a function and how they interact in order to achieve the o ...