5 years ago · 3 min. reading time · visibility ~10 ·
What Is A Career Vision Statement and How To Make One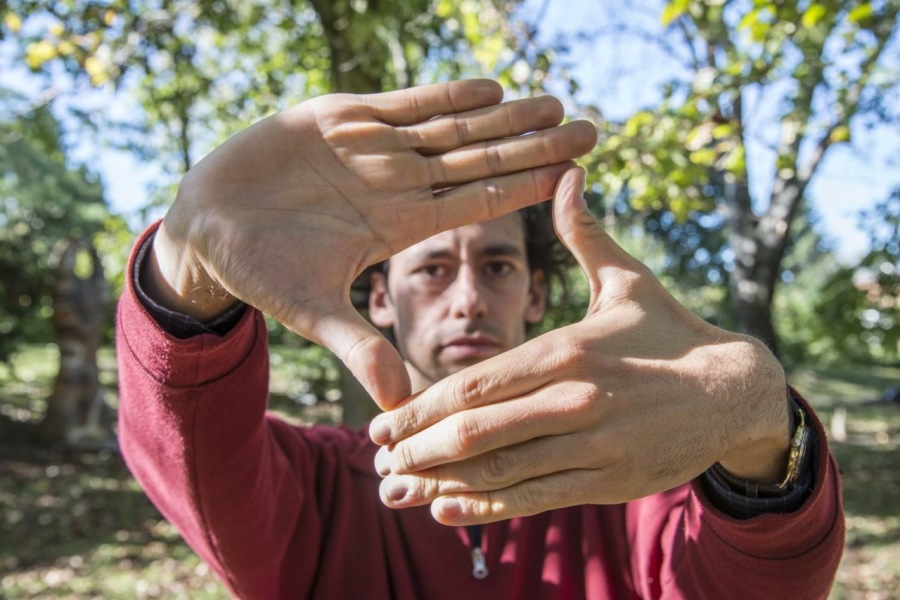 The Vision Statement is an important tool we can borrow from the business world to apply to your career. A Vision Statement is a short description of your career aspirations. The vision statement is descriptive of more than just your title and describes what you're doing and the impact you are having on others in the world – colleagues, customers, etc. In fact your vision statement doesn't even need to have a job title in it.
Why Is A Vision Statement Important?
One of the key roles of your career vision statement is to help you get through the difficult times. Just as if you had your eyes fixed on the distant mountain peak you were hiking toward, having a clear vision helps you get through the obstacles you meet along the way, whether it's steep climbs, think underbrush or swamps and man-eating alligators.  Your vision keeps you focused on where you want to be. When you lack a vision it's very easy to get stuck and distracted by the obstacles. 
What Does a Vision Statement Look Like?
Vision statements can take many forms. What is important is that your vision statement. It can be words, pictures or both. You want it to paint as vivid and inspiring picture in your mind as it can. Remember you can always revise, improve and enhance it.
Here are some examples:
Financial Planner: 
Grow my business to include 5 associate planners to help 10,000 people over the next 10 years achieve the level of financial independence they are willing to work for. We will offer a full variety of financial products to help our clients meet their financial goals and protect themselves from risks. 
Auditor:
Become a partner in a mid-sized audit firm in the North East US. My day will be filled with diverse and interesting challenges and allow me to balance my work responsibilities with my responsibilities at home and leave time for me to recharge and enjoy my life. 
Economist:
Become the Chief Economist for a large organization, answering questions about the effects of economic changes on the company and industry. Be viewed by my peers and other interested parties as a leading expert in the field and be sought out for my opinions, for example by news reporters and for Congressional testimony. Have a regular presence in the news media. Publish at least two articles per year in peer reviewed journals and speak at conferences.
Notice that in each case there is a long term vision that the person is working toward. Steps toward the vision can take place all the time. Some career vision statements are more specific than others. Some are focused only on their career and others incorporate a more broad picture of the individuals life and how their career is a part of the vision.
Is This It?
This is the simplest form of developing your vision statement. Those who spend time clarifying their vision can even expand it. You can have both a short vision statement and a longer one that goes into more detail as well. A more detailed vision may help you bring your vision to reality faster and with fewer missteps. But, having a short vision statement as well lets you easily remember it when you are faced with a struggle or giving up. It also lets you easily read it each day so that you can keep yourself heading in the right direction during the day.
What's Next?
For starters you can work on writing a simple vision statement like the ones above that is appropriate for you. Your vision statement should provide a clear picture of what it looks like to be you in that future end state. Talking about your vision statement with others will also help you clarify your vision, especially when they have questions and suggestions for you to consider. Sharing your vision with others is a powerful way to enlist others in helping you make your vision a reality. 
Copyright 2016 by Larry Boyer. All rights reserved.
**********************************************************************************
About the Author
Larry Boyer helps people and businesses prepare for the changing and evolving economy of the 21st Century. He does this through combining his work with advanced analytics, business strategy and personal development, changing emphasis to meet the specific needs of his clients. He founded Success Rockets LLC in 2009 in the shadow of the financial crisis to address these needs and has evolved to include the evolving challenges from the 4th Industrial Revolution and disruptive technologies and business models.   He is both a Certified Business Economist (TM) and Associated Accredited Coach, providing a truly unique set skills to help his clients succeed. He is a recognized leader in both analytics and coaching, speaking and writing on both topics. 
Follow Larry on Twitter @LarryBoyer 

To learn more about how Success Rockets can help you as well as lots of additional values content visit SuccessRockets.com
**Author's Note** Any issues with any or all content used in this post, should be directed to the author (Larry.Boyer@SuccessRockets.com)
You have no groups that fit your search