5 years ago · 2 min. reading time · visibility 0 ·
Wednesday's Words: Fun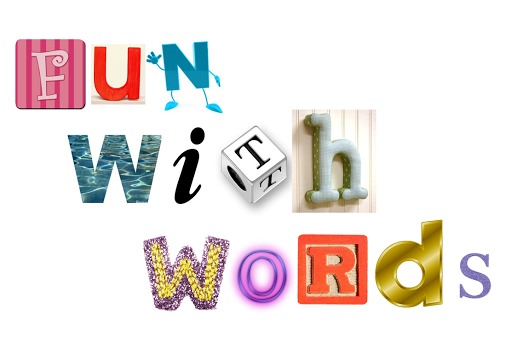 A friend -- Sherryl Perry -- sent me this list three years ago, and I just found it again because I was updating my "Brush Up on Your Communication Skills" workbook, and I needed a couple of silly quotations at the bottom of two pages.
Yes, I tend to keep everything, and in this case, I'm glad I did!
I hope you enjoy these -- and most depend on saying the word, not just reading it.
1. ARBITRATOR:            A cook that leaves Arby's to work at McDonald's
2. AVOIDABLE:              What a bullfighter tries to do
3. BERNADETTE:           The act of torching a mortgage
4. BURGLARIZE:            What a crook sees with
5. CONTROL:                  A short, ugly inmate
6. COUNTERFEITERS:   Workers who put together kitchen cabinets
7. ECLIPSE:                     What an English barber does for a living
8. EYEDROPPER:           A clumsy Ophthalmologist
9. HEROES:                     What a guy in a boat does
10. LEFT BANK:             What the robber did when his bag was full of money
11. MISTY:                      How golfers create divots
12. PARADOX:                Two physicians
13. PARASITES:              What you see from the top of the Eiffel Tower
14. PHARMACIST:         A helper on the farm
15. POLARIZE:                What penguins see with
16. PRIMATE:                  Removing your spouse from in front of the TV
17. RELIEF:                      What trees do in the spring
18. RUBBERNECK:         What you do to relax your wife
19. SELFISH:                   What the owner of a seafood store does
20. SUDAFED:                  Brought litigation against a government official
Do you have other words to share along these lines?
*************
Thanks for taking the time to read this post. If it has helped you in any way, I hope you will . . . 
Share it, so your connections can see it and perhaps learn too. Let us know what you liked best or learned; that will also help you be seen by my connections. You never know who would be interested in YOU. 
*************
My previous posts can be seen here, and they're easy to find because they're categorized. Just type in a word in the search box on the topic you're looking for and see everything I wrote on it.  
**************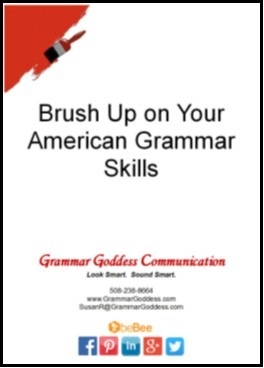 Do the associates in your company look and sound as smart as they are? 
They would if they could take one of my Brush Up on Your Skills workshops right where they work. If your company hires outside experts to teach any topic to its associates, please share my posts and
website 
with your Human Resources or Training Manager. 
Are you a member of an association or other groupthat is looking for a speaker for one of its meetings? There are a lot of communication-based topics that could be perfect for a light-hearted and interesting presentation. 
I offer free generic Brush Up on Your Skills workbooks in a pdf format in American grammar, business writing, and interpersonal skills. They show what I teach in my three-hour corporate classes.

Want one? Let me know which one, and please send me your e-mail address.
""