Websites For Children
The article for today:

Children's News Online. Website Analysis and Usability Study Results (the United Kingdom, Belgium and the Netherlands)
By De Cock, Rozane and Hautekiet, Eva

This article provides very good tips on designing websites for children. According to the article, designers of websites need to consider that children: (1) need instant gratification, (2) find more complex navigation options confusing, (3) avoid back buttons and scrolling down screens, (4) larger font would be
better for younger children, and so on. The researchers performed a usability study of the news websites to determine how children view/score the websites. The study is very interesting. For example, the researchers used locations that were familiar to the participants so that they felt at ease. Parents signed
consent forms to approve participation by their children.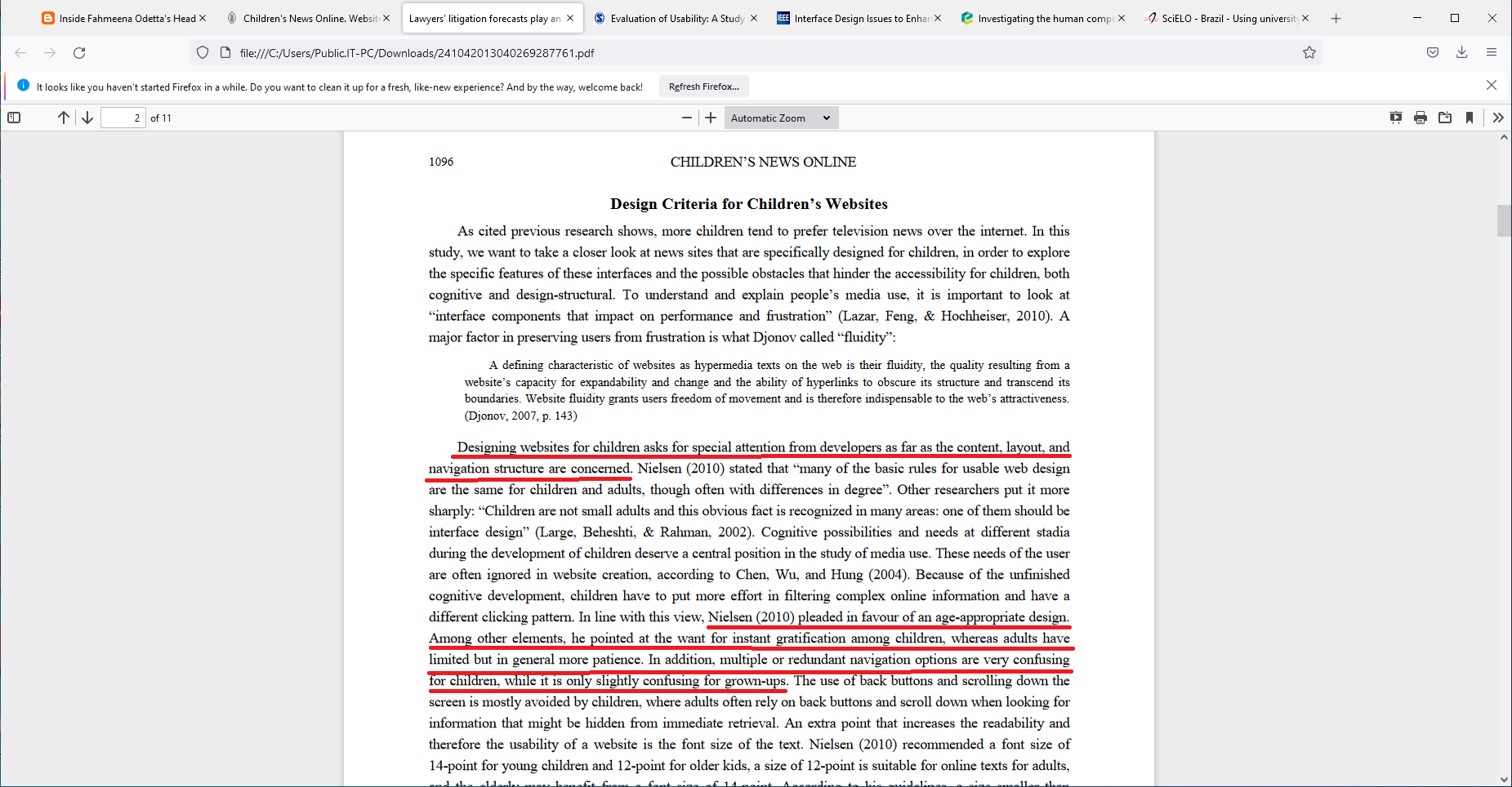 Science and Technology
Articles from Fahmeena Odetta Moore
View blog
You may be interested in these jobs
---

CRST, The Transportation Solution

Dayton, OH, United States

CRST The Transportation Solution Inc. is one of the nation's largest transportation companies, providing total transportation solutions and comprehensive logistics services to customers all over North ...

---

Flexjobs

Anniston, United States

Subscribe to FlexJobs today and gain access to 25,000 hand-screened remote, work from home, & flexible schedule job listings. FlexJobs makes it easier, faster, and safer to find a job that better fits ...

---

Gardant

Rockford, United States

a · Starting pay $17.25 with Shift Differential for 2nd and 3rd shifts · We are looking for a Certified Nursing Aide (CNA) to join our mission-driven team As a CNA, you will provide direct and indirec ...