4 years ago · 1 min. reading time · visibility ~10 ·
Weather and Climate: Why all the fuss?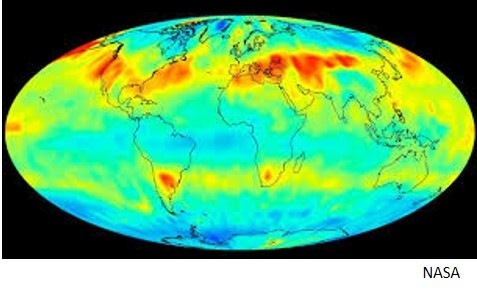 https://www.bebee.com/producer/@joel-anderson/one-earth-and-yet-again-the-saga-continues
Wow the "historic," "catastrophic," biggest ever," "unprecedented," "epic" nature of a single event; of one simple hurricane. I won't go into the definitions of what those words mean but they either have been used recently with superficial intent to capture soundbites, or they have been used with meaningful intent. I leave that up to you all to decide, argue about, contemplate and "wax on/wax off" with eloquence.  Heck, better yet, maybe if you know someone who has used these type of words to describe the world we live in:  Ask Them!
A Category 4 hurricane in Texas, where "Even experts have said they've never seen one like this!" 
Is this simply an isolated once in a lifetime event of catastrophic proportions, or are other extreme weather events unfolding across the globe? Just a question.
As George Santayana is attributed as saying "Those who do not remember the past are condemned to repeat it." Then there is the one by Einstein: "Insanity: doing the same thing over and over again and expecting different results." And then there is Alfred North Whitehead, a defining entity in the field of process philosophy who said: "It takes an extraordinary intelligence to contemplate the obvious."
Ok, so after 120 years of mind numbing nonsense, what happens in November at the UN Framework Convention on Climate Change (UNFCC) Conference of the Parties (COP) event, COP 23 in Bonn, Germany?  
Maybe it is time to take notice.
For other works by Joel Anderson: https://www.bebee.com/@joel-anderson

Disclaimer: The views and opinions expressed in this post are solely those of the author
"