5 years ago · 1 min. reading time · visibility ~10 ·
We Get Better, Not Older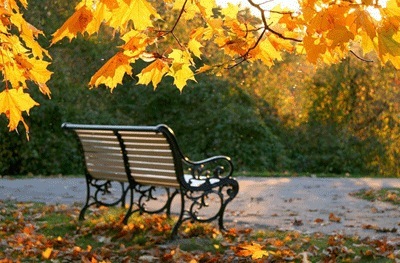 International Day of Older Persons October 1
 
http://www.timeanddate.com/holidays/un/international-older-persons-day

I wrote this little ditty, perhaps a bit silly but no willy-nilly. Just like you, I'm older too. So, there's no way I'm going to miss this special day. So, here's to the older generation, we're worth the celebration!
My days are not done
I rise with the sun
Nights are mine to keep
I have no fear of sleep
As long as I awaken
My life not forsaken
What's that you say?
Yes, I'm more than okay
I'm happy to be on this ride
I take ageing in my stride
There's one thing I've learned
And that's not to be concerned
Enjoy the moment you're in
Because you won't see it again
Cheers!
-Franci Eugenia Hoffman
To be a beBee bee is to bee.
It's a way of life.
Franci enjoyed a dedicated career in the insurance industry for over 20 years being rewarded both professionally and personally. Now it's time for Franci to follow her dreams by doing things she enjoys…spending time with family, learning, sharing, traveling, and writing poetry. Franci's writing and creative endeavors can be found at her blogs, Eugi's Causerie and Eugi's Potpourri. Franci has authored eBooks Fanciful Delights and Mama, me and Mother Nature, and also has writings at Spillwords, PoetrySoup, and beBee.com.
You have no groups that fit your search