5 years ago · 5 min. reading time · visibility ~100 ·
Veterans Day: Some Public Schools Teach Terrible Lesson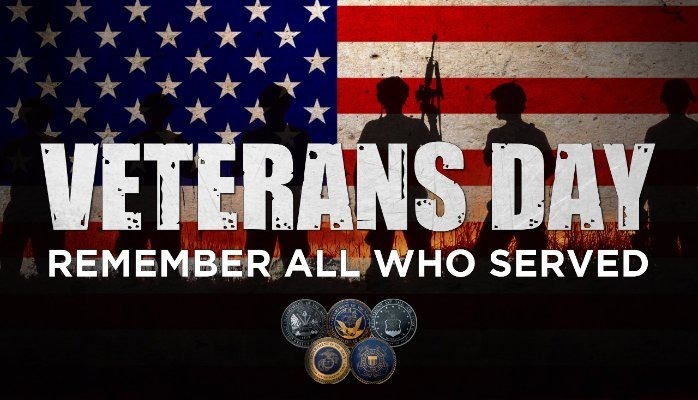 Something arguably unpatriotic has occurred mere miles from the nation's capital this Veterans Day. The most populous public school districts remained open, albeit to the detriment of military families and the vital lessons veterans can teach young people.

Moreover, some public schools which remained open did not even take the time to have Veterans Day commemorations or assemblies -- to the detriment of their student bodies. What lesson does this teach to young people who represent the next generation of leadership for America?

I attribute this dubious decision making to a morally hollow bunch of local government bureaucrats in charge of public education. This is Political Correctness run amok!

National Capital Area

Although the liberal Washington, DC school system closed -- to its credit -- many others remained open in the immediate surrounding areas. This includes Montgomery County, Maryland, just outside of the nation's capital.

Montgomery County, where I live, is the most populous and affluent county in the state of Maryland. Did you know the U.S. Naval Academy is based in historic Annapolis, which is Maryland's capital and once served as the location for the Continental Congress in 1783-1784?

Thus, it's striking the public schools in Anne Arundel county, where Annapolis is located, were open today. In fact, according to the Washington Post, only three school districts in Maryland were closed this Veterans Day: the counties of Calvert, Prince George's and and St. Mary's. 

Meanwhile, in neighboring Northern Virginia only two school districts were shuttered: Arlington (just outside of DC) and Prince William counties. All others public schools were open, doing a disservice to all Veterans who fought and sacrificed for America, as well as military families. Further, there are only sporadic public school closings nationwide depending on the state and local jurisdiction.

This is simply a travesty for veterans and military families, especially for those who lost  loved ones defending America's democratic values and ideals.

The aforementioned counties in Maryland and Northern Virginia are some of the most affluent suburbs within the greater Washington, DC-metro area and the nation at large, with average household incomes nearing or above $100,000 -- roughly double the national average.
Montgomery County is the largest school district in Maryland with about 160,000 students. Fairfax County is the biggest school district in Virginia with nearly 200,000 students. Both school districts are among the nation's largest and most diverse.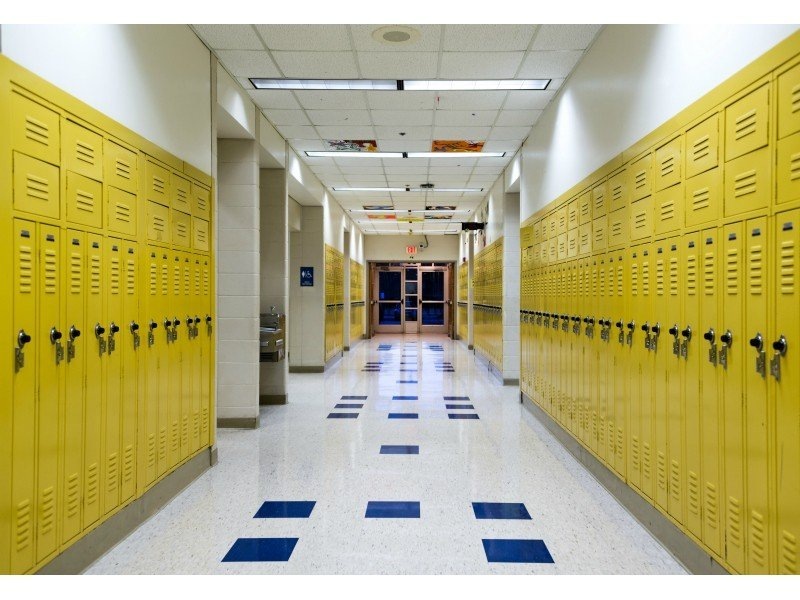 No Legal Requirement
According to the  U.S. Department of Veterans Affairs:
"There is no legal requirement that schools close on Veterans Day, individual states or school districts are free to establish their own policies on school closings."
Still, many localities and big cities made the correct decision to close on Veterans Day. One good example is New York City (in my home state), which is also one of the largest metropolitan public school systems nationwide. As noted above, even the notoriously liberal Washington, DC public schools closed today. 
Yet other public schools decided to stay open for reasons that are nonsensical and anathema to the best interest of students. Thus, the question arises:
Should federal legislation be introduced requiring all public schools nationwide to close on Veterans Day? My answer: unequivocally yes!

Hurting Military Families
Ron Avi Astor is the Stein-Wood Professor of School Behavioral Health in the School of Social Work and Rossier School of Education at the University of Southern California. He wrote the following in the Huffington Post:
"Nationwide, the Military Child Education Coalition (MCEC) estimates that there are four million children whose parents have served our country since 9/11. The vast majority of children in veteran and military families are being educated in civilian public schools."
"Recent studies conducted by researchers in California, Washington, and Iowa have shown that without proper school or community supports, military-connected children are at higher risk than civilian children for a range of negative outcomes, including substance use, being threatened by weapons, victimization in school, symptoms of depression, and thoughts of suicide."
According to an article today on Vox.com:

"There are 22 million veterans in the US — just under 10 percent of the adult population, including 16.5 million who served in wartime and 2.3 million who have fought in post-9/11 wars."

 "Of course, many of these veterans are doing fine. But there are plenty of opportunities to help those who aren't, as well as elderly veterans and the families of troops on active duty."

"A 2012 survey of Iraq and Afghanistan veterans found that 1 in 4 reported food insecurity in the past year."
 "The Feeding America network of food banks helped 620

,000

households in 2014 with at least one member who has served in the military."
 "Nearly 50,000 veterans are homeless on a given night."
 "About 40 percent of all living veterans are over age 65, and the rate of depression among elderly veterans is twice that in the general population." 
Allowing public school students the day off for observance and public service is the least that bureaucratic public school boards can do.
Do YOU agree?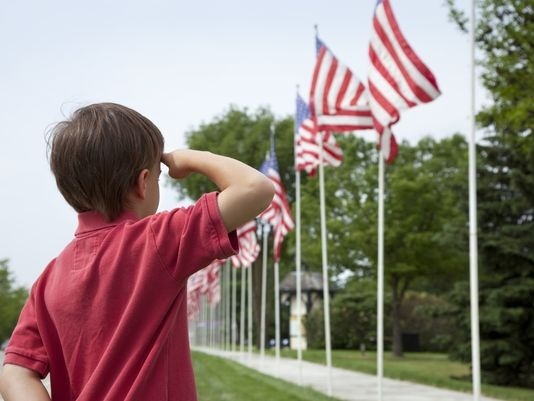 PC Run Amok

Rather than taking part in community service, attending a Veterans Day parade or any number of related "teachable" events, too many students were stuck in school this federal holiday. They missed an important and influential opportunity to observe and learn the lessons of Veterans Day. 
There are many vital lessons which veterans can teach to a budding generation of leadership. But don't tell that to the public schools which intentionally ignored the holiday. 
This is because of a handful of "politically correct" (PC) school administrators pushing a left wing agenda that does not support children of military families – not to mention patriotism generally. The schools which stubbornly chose to remain open were apparently too busy to be bothered hosting Veterans Day assemblies or mandatory educational programs for the students. This is an outrage. 
Ask yourself this: what message does keeping public schools open on Veterans Day send to military families and veterans who have sacrificed so much for the country they love?
Vacuous Values
On the other hand, the good news is that many public schools across America followed the federal government's example by closing for solemn observance of Veterans Day.
All Americans should take time out to pay tribute to our troops at home and abroad.
Many veterans put their lives on the line through acts of selfless sacrifice to defend our nation. They deserve our respect every day of the year, but particularly on the national holiday honoring their service.
My late father, for example, served as a 1st Lt. in the Army, 10th Mountain Division, as a young man. He learned many vital life lessons as an officer which later helped propel him to success as president and CEO of a global textile manufacturing corporation based in New York City. 
Yet, ironically, the values embodied by our veterans are missing from too many students trapped within a public education system in decline. That is, compared to the world's other leading advanced industrialized nations which have  already eclipsed America in STEM curriculum. Other countries advance while America falls further behind. This is a very troubling trend. A few of the critically important values of veterans, which more students need to learn, include:
Discipline
Determination,
Team Work,
Fortitude,
Loyalty,
Love of country,

Perseverance, and
Respect for authority (among other things)
America's veterans are shining role models for students in their formative years.

Therefore, it's unfortunate that some overly officious administrators of public schools are denying military families and veterans the minimal respect, admiration and appreciation they so rightfully deserve.
This is a sad lesson in local taxpayer dollars being used to foster vacuous values among students by public school officials with questionable motives. 
Failing Grades
How many other public school systems across America appear intentionally indifferent to Veterans Day and the important impact on military families -- and all families?
What about the local school systems where YOU live?

In essence, by refusing to close on Veterans Day, some public schools are teaching a troubling lesson during one of the most sacred military holidays of the year.
Those school districts deserve failing grades and public scorn.
___________________________________________________________________________________

ABOUT THE AUTHOR:
I'm an independent writer and strategic communications advisor with over 20 years of experience in the public and private sectors -- including work in the White House, Congress and national news media. I'm also a Brand Ambassador for
beBee Affinity Social Network
. You can also find me buzzing around on
Twitter,
Medium
and
LinkedIn.
NOTE: All views and opinions are those of the author only and not official statements or endorsements of any public sector employer, private sector employer, organization or political entity.
"""""