1 year ago · 2 min. reading time · ~10 ·
VACCINES: TRUTH, LIES, AND CONTROVERSY A Rebuttal by Joyce Bowen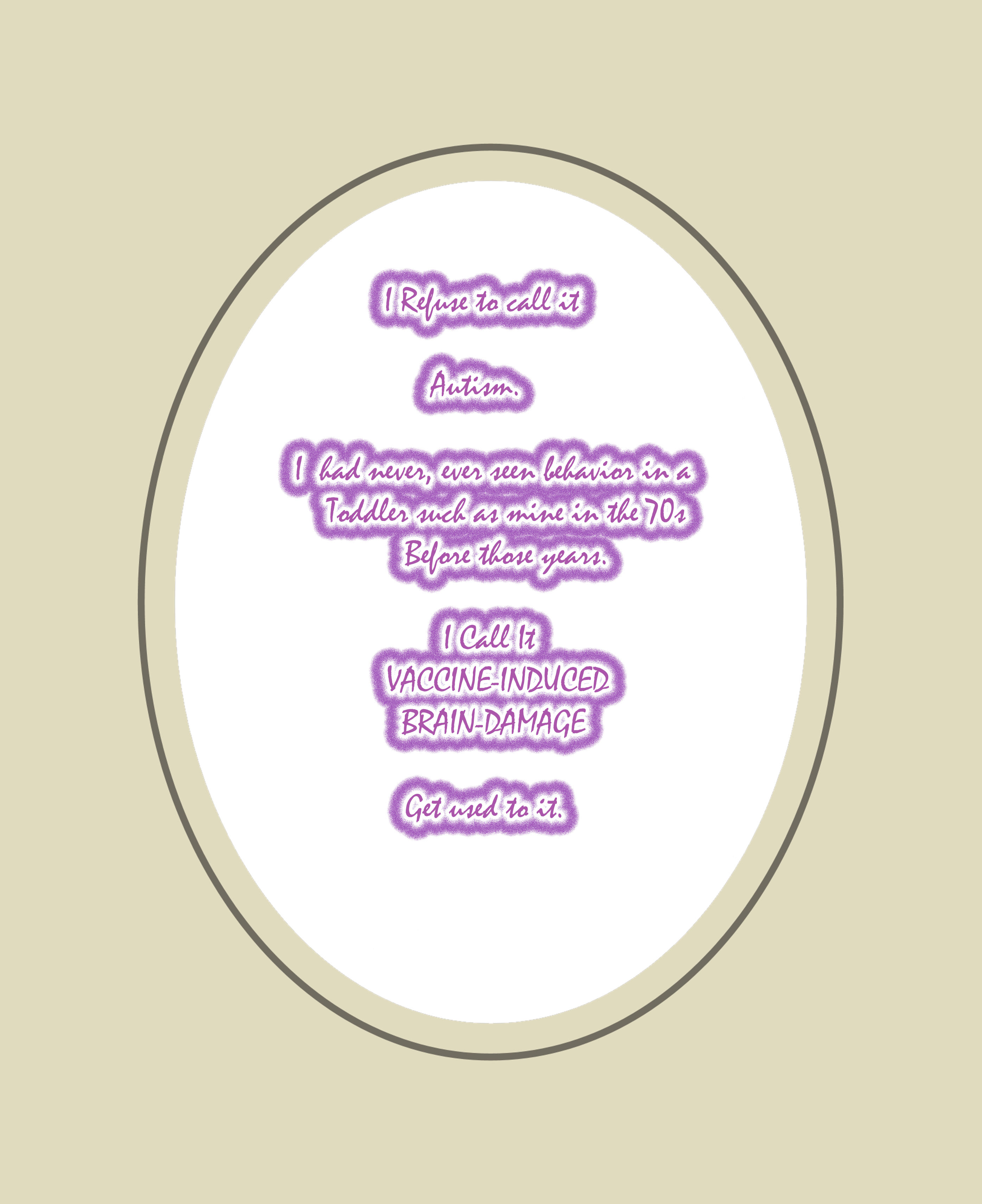 It's hard to get information out to people that they don't want to hear.  Peter Gotzsche has tried hard, and they've tried just as hard to silence him.
He is a hero of mine.
But wait—then I read
***
"Gotzsche begins with the sacred cow of the anti-vaccine fundamentalists, the belief that the MMR (measles mumps rubella) vaccine can cause autism. He goes in detail through the sequence of events surrounding the profit-driven scientific fraud that led to this now widespread and yet utterly false belief, making particular note of how this fraud was enabled and supported by The Lancet, which is in spite of this is still considered one of the most prestigious medical journals in the world. Apparently there is nothing a major medical journal can do that will result in a loss of its reputation. He then goes through the epidemiological evidence, much of which has been conducted in Gotszche's home country of Denmark, showing that there is no link whatsoever between MMR vaccination and autism."
***
And I've read the science and much, much more.  Peter Gotzsche says this?
 I'm shocked. 
When I tracked down the reasons I can't take pharmaceutical products, it's because the very toxins, chemicals, and metals in the shots are woven through all pharmaceutical products.
And Wakefield's research was not about autism—it was about critters he found in intestinal material that are originated from the shots.  Not only that, Wakefield's research has been reproduced and confirmed since he was attacked.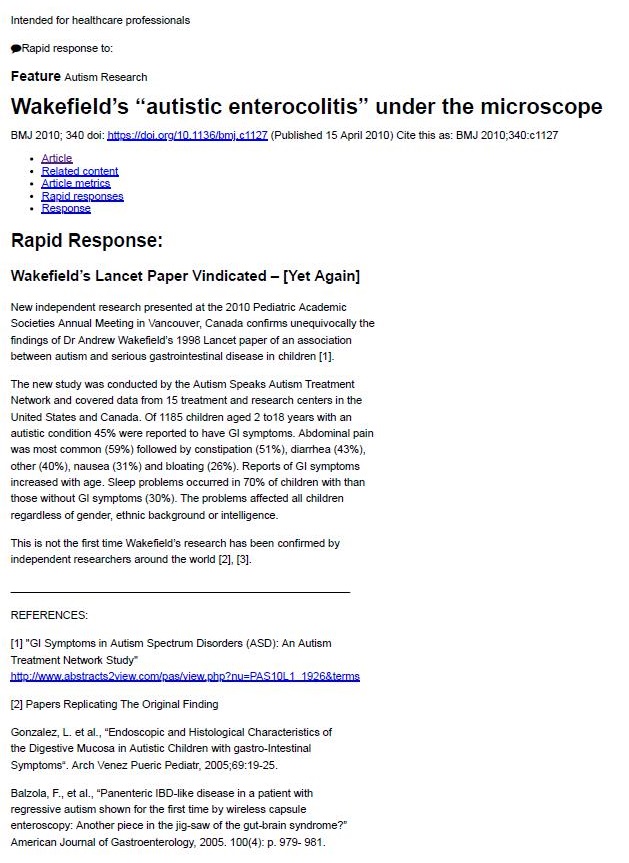 And that study in Denmark?  I know what they did with that one.  It's too long a story to dive into here, but I'll tell you it was a farce.
The CDC itself did a study proving the MMR/autism link.  They changed the protocol to bury the data.
And I don't call it autism.  I never did. What I saw in my babies I have always called VACCINE-INDUCED BRAIN DAMAGE.  They destroyed everything I loved in life.
.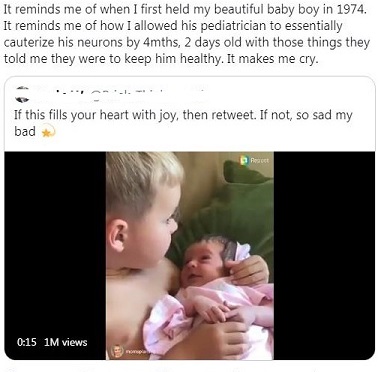 .
.
.
.
.
.
.
.
.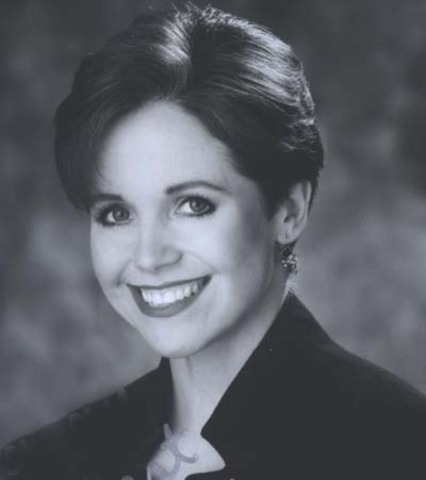 I am not anti-vax—I am vaccine-injured.  I can take no pharmaceutical products as they are now.  I don't even know how they get away with calling these toxic shots laced with viral material—vaccines.  I guess you can say I'm anti-shot.
.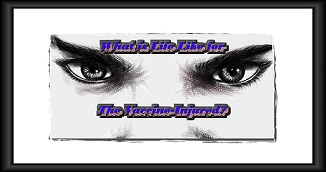 .
What is Life Like For the Vaccine-Injured?
.
.
.
Here is the list of vaccine ingredients: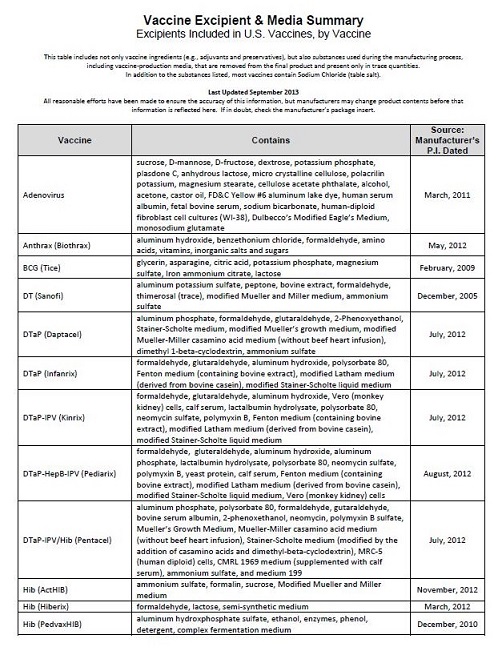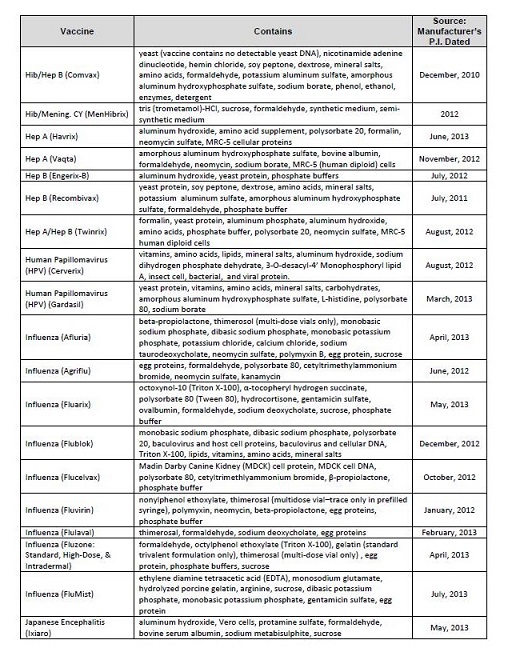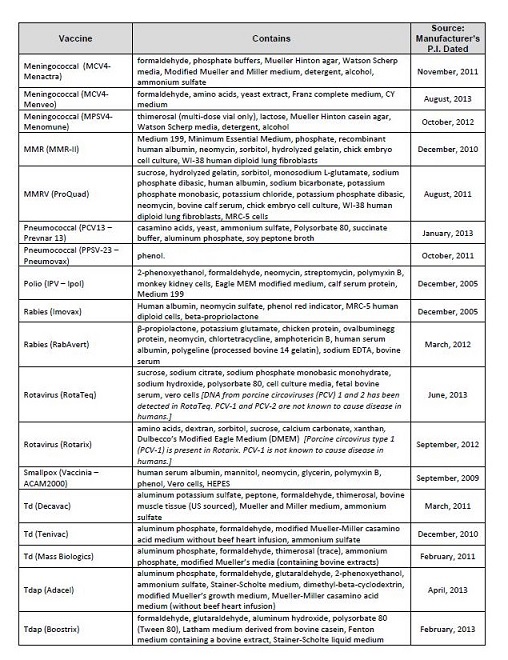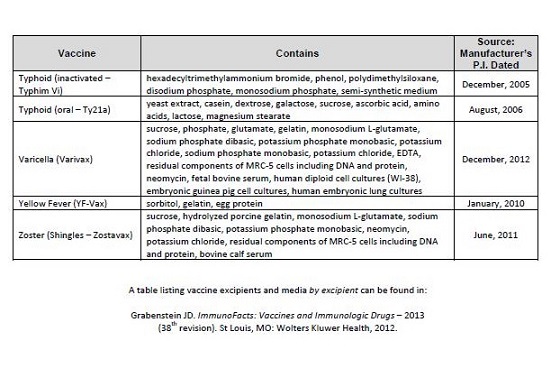 .
I updated an article [a few days ago] I wrote last year.  It's about:
.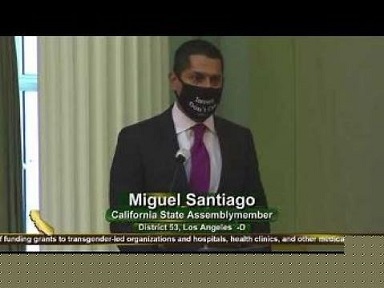 .
What Causes Gender Dysphoria [May 2021]
.
.
.
.
.
Instead of solving our children's Dysphoric difficulties, they're going to be thrown under the knife and more…
.
I do believe these damn shots are nothing less than Human Experimentation.  Here in the USA, the crazy bunch is in charge.  I mean the really, really 'One Flew over the Cuckoo's Nest' crazy bunch.
The more I look into Human Experimentation, the crazier it gets.  But I have a solid reference point—ME and MY CHILDREN.  I'm very tired of being persecuted because of what others did to me and mine.  I'm nearly 70-years-old.  Enough is enough.
I can get no treatment for pharmaceutical injuries because allopathic medicine will not acknowledge pharmaceutical injuries even exist. My kidneys were failing; I was going blind; my liver hurt terribly; I could barely walk, and more…  Most of all this resolved over time after stopping all pharmaceutical products—prescribed or over the counter [OTC].
.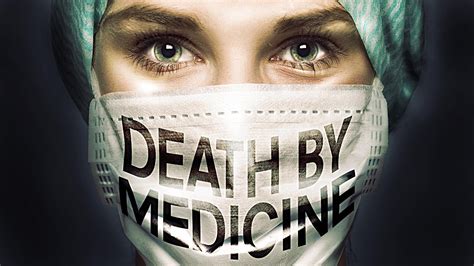 A look at today's broken medical system in the U.S. unfounded on sound science but rather driven by the pharmaceutical industry with a lack of oversight by government regulatory agencies and private interest lobbyists calling the shots for national health care. 
The result is the system is broken and corrupt by money rather than scientific fact, and the answer is to create a new medical paradigm that addresses the health of people rather than raising of stock prices, careers and reputations.
Copyright Disclaimer Under Section 107 of the Copyright Act 1976, allowance is made for "fair use" for purposes such as criticism, comment, news reporting, teaching, scholarship, and research. Fair use is a use permitted by copyright statute that might otherwise be infringing. Non-profit, educational or personal use tips the balance in favor of fair use.
.
I am a polymath, a genius, and a non-linear thinker—a triple play of intellect for sure.
What was done to me and my family was done to many more families.  In our area, there was a special unit for our damaged children at North Shore Children's Hospital in Salem, Massachusetts.   [I was finally able to confront an ER MD some months ago at the parent hospital for what happened to our children.]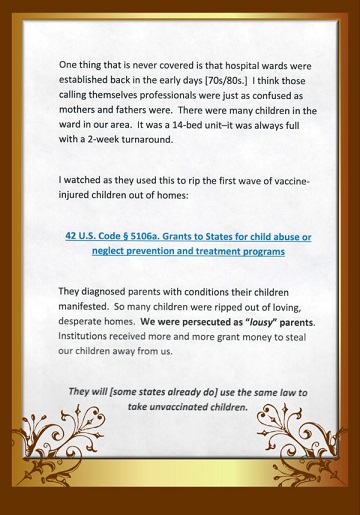 .
.
.
.
.
.
.
.
.
.
.
Last night was a long one because I dug deeper.  I keep waiting to bottom-out in my rabbit hole, but I haven't yet.  I start out looking at a government report on Human Experimentation here and go on from there.
.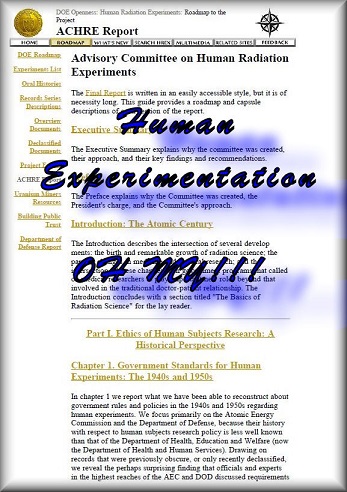 So the author is right about one thing—it isn't autism.
.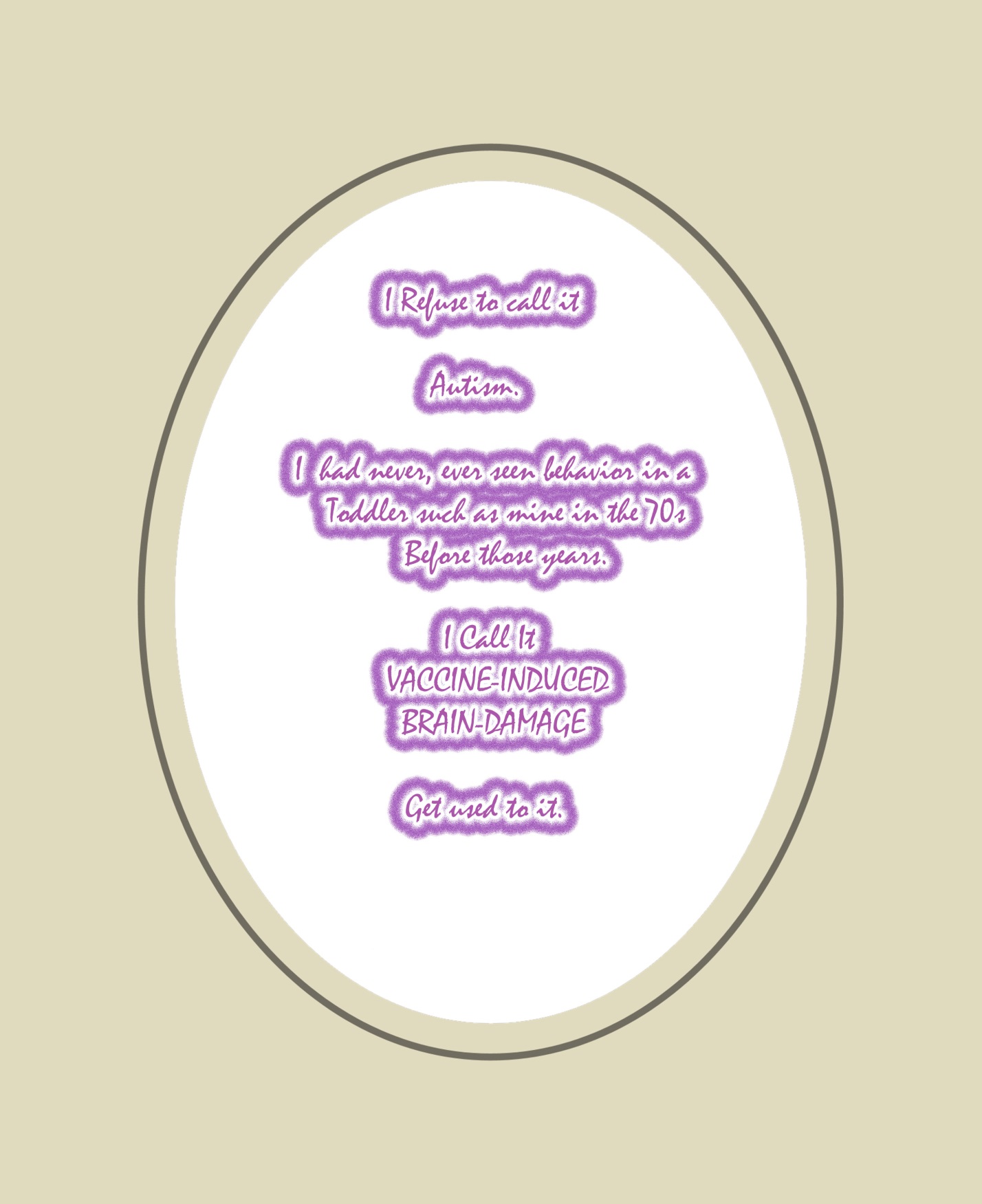 .
Those shots were 100% harmful for my family and many others I met over the years.
Nuff Said?
.
Now before you move on to get your Nuremberg Code copy and contact for The Hague, go view: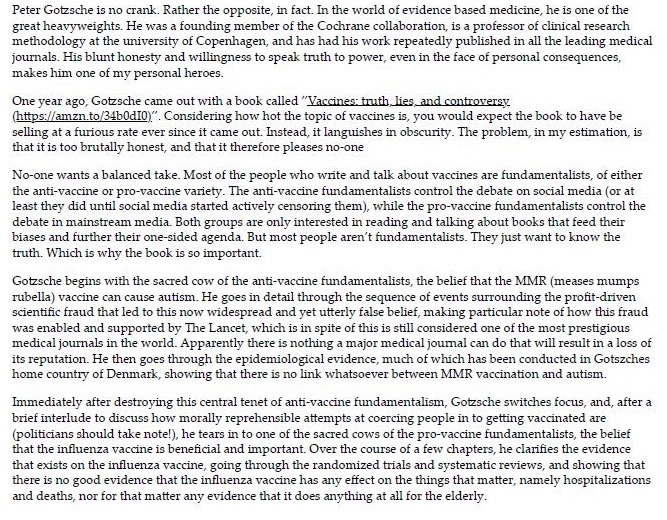 .
Click a link below to get your copy of The Nuremberg Code.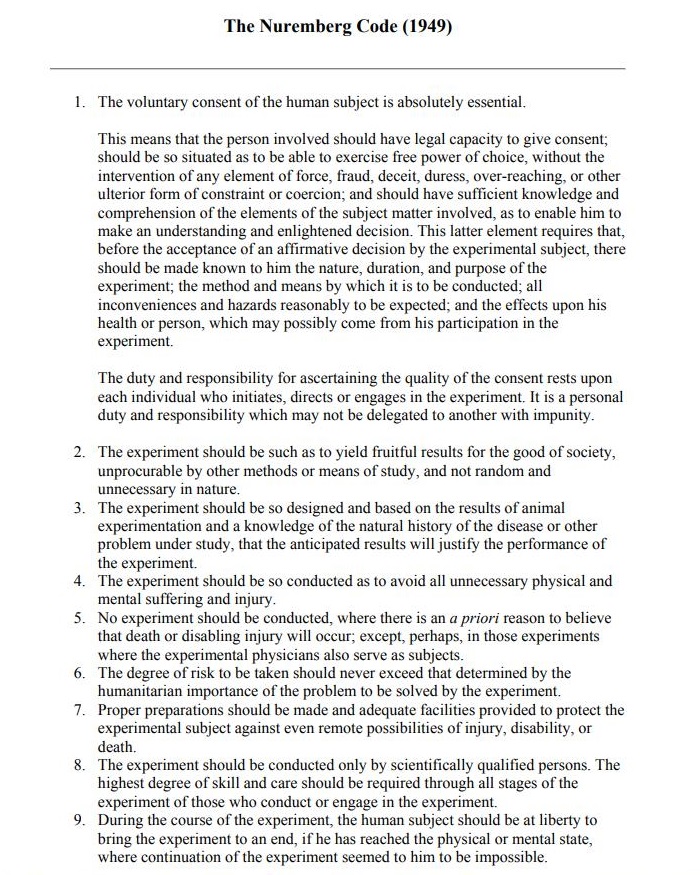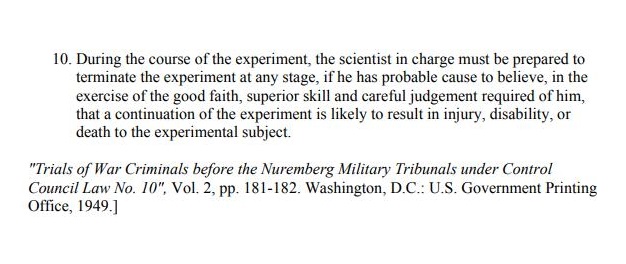 https://research.wayne.edu/irb/pdf/2-2-the-nuremberg-code.pdf">https://research.wayne.edu/irb/pdf/2-2-the-nuremberg-code.pdf
http://www.environmentandhumanrights.org/resources/Nuremberg%20Code.pdf">http://www.environmentandhumanrights.org/resources/Nuremberg%20Code.pdf
2-2-the-nuremberg-code-1Download
.
Nuremberg Code Video link
.
It's actually time to stop talking and stop watching videos and signing useless petitions and do this:
It's time to get The Hague involved for violations of The Nuremberg Code and Crimes Against Humanity. Contact them here:
Submit communications to the
Office of the Prosecutor
Information and Evidence Unit
Office of the Prosecutor

Post Office Box 19519
2500 CM The Hague
The Netherlands
otp.informationdesk@icc-cpi.int
Fax +31 70 515 8555
https://joyce-bowen.blog/2021/02/23/the-international-criminal-court-contact/">https://joyce-bowen.blog/2021/02/23/the-international-criminal-court-contact/
.
Trying individuals for genocide, war crimes, crimes against humanity, and aggression
Contact us
Communications and claims under art.15 of the Rome Statute may be addressed to:
Information and Evidence Unit
Office of the Prosecutor
Post Office Box 19519
2500 CM The Hague
The Netherlands
or sent by email to otp.informationdesk@icc-cpi.int
or sent by facsimile to +31 70 515 8555.
***
The more of us who do this; the more they can't ignore us.
You may be interested in these jobs
Found in: beBee S2 US - 4 days ago

---

LiveOps

SMITHFIELD

Full time

Goodbye long commutes, rigid schedules, and busybody managers. Hello, Liveops. · Our well-known clients are seeking Independent Contractors to provide virtual services to their customers across a variety of industries including Retail, Healthcare, Licensed Insurance, Non-Licensed ...

Found in: Indeed US - 2 days ago

---

Baker · PANERA CAFE ASSOCIATE: · BAKER · Want to work in a place where you can learn, laugh, be supported, be yourself and reach your goals? If so, then Panera is for you. · We do everything possible to earn your trust and help you succeed—every day, in every way. Come join the f ...

Found in: beBee S2 US - 6 days ago

---

The Ritz-Carlton

Dana Point

Full time

Job Number 22166026 · Job Category Housekeeping & Laundry · Location The Ritz-Carlton Laguna Niguel, One Ritz Carlton Drive, Dana Point, California, United States · Schedule Full-Time · Located Remotely? N · Relocation? N · Position Type Non-Management · JOB SUMMARY · Our jobs ar ...