Using beBee to promote your writer's blog
Today I'm here to tell you the reasons why using beBee to promote your writing blog is not a crazy idea.
If you have a writer's blog you know perfectly well that creating posts that appeal to your target readers is just the first step.
If you really want your blog to fulfill its function, that is, to attract qualified traffic that enters your conversion funnel in order to generate sales, you know that you have to go where your readers gather to show them your material, which in the online world is sharing your posts on social networks...
The more places your content is, the more likely it is to increase your visibility as a writer, which is one of the things you are looking for to strengthen your personal brand and to attract readers.
Today I'm here to tell you about beBee, a very promising new social network.
What is beBee and why are you interested in it if you are an entrepreneurial writer?

BeBee is a social network that is growing organically very fast, so always positioning yourself before others by creating groups is always an opportunity.
But what makes BeBee interesting for writers is that it not only allows you to disseminate the contents of your blog, but also to enhance your personal brand, and I'll explain why.
BeBee is a network for professionals, but it differs from others like Linkedln or Xing, in that BeBee's audience is segmented, which allows you to make your content marketing actions more specific and oriented to your target audience, something that does not happen with other platforms like Facebook. It also does not use algorithms that filter your content.
In addition, beBee gives you access to all its features from the very first hour, completely free of charge.
The secret of beBee (or why you should become a beBee member): The hives or groups:
This play on words comes from the name of this social network, which translated means "BeBee", which indicates one of its main advantages.
This social network uses a system that makes the visibility of your content not depend on the number of followers you have in this network and that gives you visibility in Google.
I'll explain why and how this influences the visibility of the contents of your writer's blog and your personal brand.
In the usual social networks, if you don't have many followers, you will have little visibility.
BeBee, however, groups users by affinities (which you will have to define previously during the registration process and creation of your profile by joining or creating groups), so the contents you publish on this platform will be visible within the affinity categories with which you tag them, and will reach all registered users within those categories, regardless of whether or not they are followers of your profile. But above all, they are indexed in Google in an incredible way so your content will be visible very quickly.
And yes, you can create groups such as "Literature", "Reading", "Writers" or "Books", so your content will be shown to your target audience within this social network.
Other advantages offered by beBee as a writer

Thanks to its good SEO positioning in search engines, beBee will offer better positioning and visibility to your content.
It is very useful for curating content, because you will be able to find quality content published by other users and grouped by topic.
As it is a network of professionals, it has a job offer/demand section, so you can offer your services as a writer, content creator, copywriter... and you can consult job offers and contact other professionals such as typesetters, proofreaders, cover writers, editors...
Publish exclusive content for beBee

This is another option you could consider to strengthen your personal brand because, as you have seen, beBee's blogging tool is simple, efficient, SEO optimized, responsive with mobiles and tablets and has a great loading speed, but I think it is not the most interesting because, although it would strengthen your personal brand, you would be wasting potential traffic to your blog and its sales funnel, and it would also be an additional time effort, having to create more content other than the blog.
I hope you found this article useful and that you are encouraged to join the hive.
Example
Here is an example of a blog in the bebee travel industry 
https://id.bebee.com/bee/https-twitter-com-paulvwalters/blog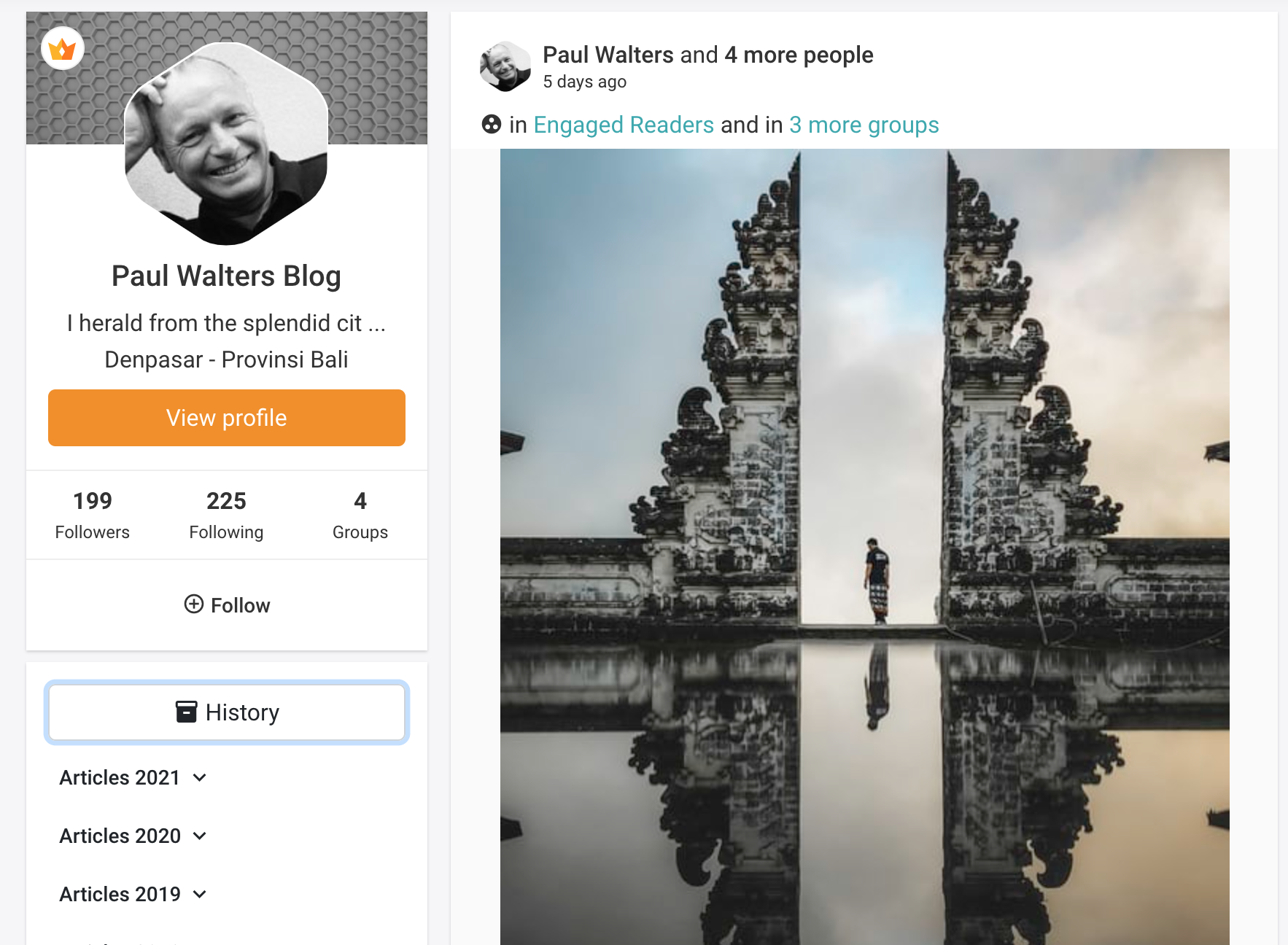 You may be interested in these jobs
Found in: Jooble US - 5 days ago

---

Company Name: Kroger Stores · Position Type: Employee · FLSA Status: Non-Exempt · Essential Job Functions: · Cashier/Checker is responsible for being visible and actively greeting, engaging and assisting customers. · Cashiers process customer transactions through the check ...

Found in: Jooble US - 5 days ago

---

Roehl Transport

Springfield, PA

### Dedicated Northeast Kraft Fleet Truck Driving Job with a recent Pay Increase\ · Join this fleet and you'll haul van loads for an established customer, Kraft, that's been with Roehl for a long time, and we're expanding our services\. · You'll get home weekly in this dedicated ...

Found in: Jooble US - 5 days ago

---

Mercy Health

Cincinnati, OH

Full time

Lead Medical Lab Scientist (MLS) – · The Jewish Hospital Hours: 1:00pm-9:30pm Will be responsible for covering all aspects of the lab · Job Summary: The Lead Medical Lab Scientist (MLS) is responsible for performing a full range of laboratory testing and providing physicians wi ...