1 year ago · 1 min. reading time · 0 ·
Blogging
>
Patrick blog
>
TRUMP BRAGS, "TWO IMPEACHMENTS PROVE I'M THE BEST AT BEING WORST PRESIDENT!"
TRUMP BRAGS, "TWO IMPEACHMENTS PROVE I'M THE BEST AT BEING WORST PRESIDENT!"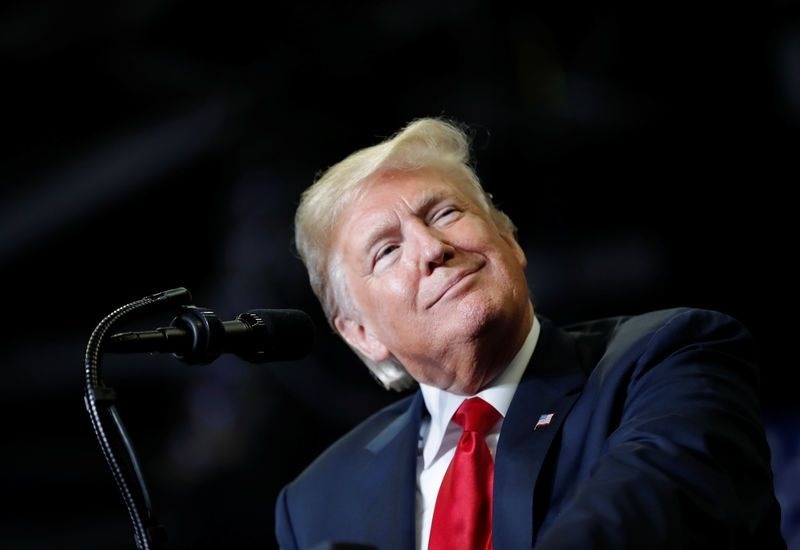 Today President Donald J. Trump made history as he became the first president in U.S. history to be impeached twice.
"It's an incredible achievement," Trump told the The Lint Screen. "No one has ever seen a worse president than me. My first impeachment was for extorting a foreign government for dirt on a political opponent, and my second impeachment is for inciting insurrection. My track record makes Johnson and Clinton look like school kids. And Nixon didn't even have the guts to get impeached–– he resigned like a chicken."
Trump is especially proud of the riot he caused on Wednesday, January 6, 2021.
"I had my mob of white terrorists ransack the Capitol." Trump said, smiling smugly. "People died. Can you imagine the powerful feeling that gave me? I watched it on TV cheering. They would have killed politicians like Pelosi, Schumer, that coward Mike Pence who betrayed me. But they all hid like frightened little kids."
The president is delighted his presidency is ending on such a high note.
"I am the best at being bad," Trump said. "I am a lock for being the worst president ever. No one even comes close. I mean, how many other leaders actively worked to destroy democracy? No one. Only Trump. And the most amazing thing? My people will believe any bullshit I feed them. Hell, they still think I won the election because I told them I did- in a landslide!"
Trump gives his signature two thumbs up and smiles. "I am the world's greatest." He pauses. "Please don't tell Vladimir I said that."
———————————————————————————————-
Enjoy PD Scullin's debut novel "SAWDUST: Love is wilder than a circus," a humorous romp across America with a circus in the early '80s. You're a click away from a helluva fun ride. Buckle up and go.
You may be interested in these jobs
Found in: Jooble US - 1 week ago

---

Go Healthcare

Germantown, TN

Go Healthcare is seeking a travel nurse RN PICU - Pediatric Intensive Care for a travel nursing job in Germantown, Tennessee. · Job Description & Requirements · Specialty: PICU - Pediatric Intensive Care · Discipline: RN · Start Date: 12/05/2022 · Duration: 13 weeks · 36 h ...

Found in: Jooble US - 1 week ago

---

Wild Horse Staffing

Montana

Rewarding, inspiring, and flexibility - that's what you'll find when you join Wild Horse Staffing. Wild Horse Staffing has signed an exclusive contract with a company in Montana. You will find challenging, rewarding work every day alongside people who have as much compassion as ...

Found in: beBee S2 US - 1 week ago

---

Boeing

El Segundo

Full time

Job Description · At Boeing, we innovate and collaborate to make the world a better place. From the seabed to outer space, you can contribute to work that matters with a company where diversity, equity and inclusion are shared values. We're committed to fostering an environment f ...