Transcending the Virtual World: Are We Desperate for Real Connection?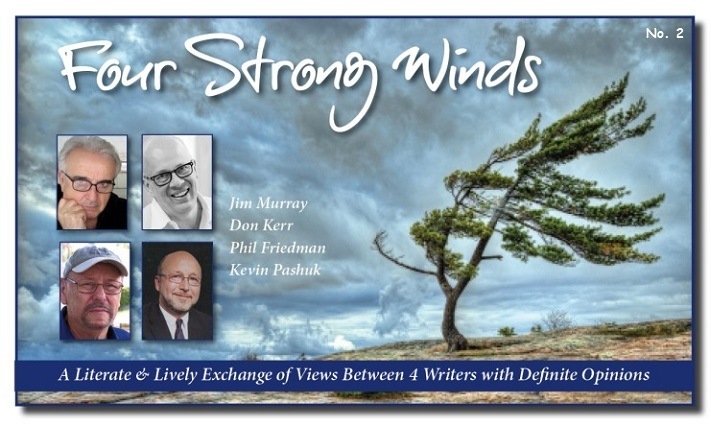 Preface:  The objective of this series is not so much to debate issues among its four co-authors, but to seed engagement and conversation pertaining to the topic at hand among our readers. We, therefore, solicit your questions, comments, and criticisms. And we welcome you to the conversation.

PHIL:
I think it's fair to say that, when the four of us met face to face last summer in Port Credit, Ontario, something significant happened.
Don't get me wrong, it wasn't anything that would trigger the musical theme from Three Coins In the Fountain. But it was pretty much a matter of instantaneous bonding and camaraderie.
There we were, coming together face-to-face for the first time. At least two of us ― I won't say which two — are social introverts. Yet, there was no hint of reticence or wariness on anyone's part. No doubt because we had been interacting online, on average, for a couple of years.
And the rest is history. Good history, if I do say so myself.
So now, here comes Sarah Elkins with an idea for a conference at which a much larger group of previously virtual connections can gather together for face-to-face engagement and to enjoy the fruits of live connection.
I find the idea very attractive. Indeed, although Sarah independently developed her concept, I made a similar suggestion a while back to beBee USA CEO, Matt Sweetwood concerning a beBee-sponsored series of live conferences to be held at various times and locations across the U.S. and Canada.
Sarah's conference, "No Longer Virtual ", has several novel and unique features, which readers can check out by clicking on this link.
Sarah has also explained the origin and features of NLV in a recent article, "We're Desperate for Real Connection", which I seriously recommend you read.
In the meantime, this is my question:
Do you think we (meaning we social media denizens) are truly desperate for live connection(s)? Are we ready to come out from behind the masks of social media persona, look people in the eyes, and discuss substantive matters? Or is the fact that we are active on social media platforms like beBee indicative of an ingrained desire to hide at arm's length behind a computer screen and keyboard.
Well, I guess that's really three questions.

DON:
Launching an event is a daunting exercise. The logistics alone can be all consuming and then there's the promotion, the pricing, the agenda, the extracurricular activities, the room arrangement and sorting, the hosting, the marshalling of resources, the menu planning, and retaining sufficient energy to be a vibrant host and ensure that the event comes off without a hitch and that all attendees feel that the investment of time and money was well worth it.
Whew!
Although I only know her 'socially' it strikes me that if anyone can pull this off it is Sarah Elkins.
Back in the days before social media I worked for a giant insurance company. Part of my responsibility was the marketing and promotion of all of our division's conferences and there were many. I worked closely with our in-house meeting planning team and there were many folks who thought they had the best job in town. They were the ones who jetted off to check locations. The perception was that they were fêted by the best hotels, treated like royalty, had their every whim catered to, and were subjected to much bowing and scraping by the various parties (hotel staff, travel agents, airlines, tour companies, local event planners, etc.).
This was far from the truth. Kevin Pashuk in a post the other day made reference to the art of sausage making and how while you might love to chomp into a big, steaming Brat you did NOT want to know how it was made. This is pretty much what the event planners job is - appear to be like an elegant swan coasting over the waters while all the time paddling like hell beneath.
Anyway, that's part one and I wish Sarah nothing but the greatest success. It's a bridge too far for me to travel to, but quite seriously if something like this was undertaken within a couple hundred KM of my home I would be there with bells on. Why? Because I appreciate learning about the person behind the media persona.
The Port Credit summit was a great example. Going in I did not know what to expect - a grumpy, cantankerous guy from Pompano Beach, a grouchy, prolific ad guy, and an admitted ragingly introverted IT geek. If I were promoting the event I would have been challenged to effectively convey the magic of meeting with such people!
And yet, it worked. There were common interests and fresh perspectives and that freshness has been maintained in the months since. I have found also that in the few interviews I have conducted on beBee (Pascal Derrien, Paul Walters, Aurorasa Sima) I have been afforded the opportunity to learn more about the various people who populate this world. How else would I have come upon an intriguing chap from Dublin, a writer from Bali, and a coach from Chicago. And, I am currently working on another of the series with another Floridian.
To make a long story tedious - I love the idea of what Sarah is undertaking and wish her the greatest of success. It requires real dedication and focus. If she gets the take-up on it, I am sure it will be a rich experience for the lucky folks able to attend.
Meeting in 3-D rocks, and we need more of it. Too often social media does not allow for nuance and misunderstanding arise which wouldn't if we were face to face.

JIM:
Here's the thing. To me, social media is kind of like a business networking group. You chat with everybody, and through that process, you hone in on a few people that you would like to have a better relationship with.
For me, these are generally the people who are not, as you so eloquently put it, possessed of "an ingrained desire to hide at arm's length behind a computer screen and keyboard". Raging introverts or raging extroverts, it matters not. People are people, and human affinity is something, to me is more driven by instinct than anything else.
Certainly, there are a lot of people who would prefer to just remain un-met, but this may have more to do with the idea that they might not be who they seem to be. I am personally aware of a number of people who are like that. These are people who seem to be the real deal when you first encounter them, but then the more you figure out about them the more you realize that they are actually playing out some sort of agenda or hustle or, even worse, a psychosis.
I really think that a lot of people out there are a bit gun shy about deepening relationships for fear of being hustled or conned or made to feel very uncomfortable somehow. And I don't blame them.
As for throwing a big meet and greet, well that's all well and good, but asking people to fly across the country to do it, may very well be asking too much from a lot of people, especially those with jobs and responsibilities that keep them around their home.
There there's a lady know on Facebook named Randi Chicovsky, who is an old friend from my drinking days, who organized a couple of very successful get-togethers of her Facebook friends. I went to one of them at a downtown hotel and we had a hell of a good time. There were about 60 people there and I was FB friends with about half of them. But I believe that it was only successful because it was local.
The reason I believe this is that I did an invite for her and that was a big part of the reason she got such a good response.
Over the years, I have gotten together with at least a couple dozen Facebook, LinkedIn and beBee friends and it's been very pleasant. But I didn't leave the country to do it. In fact I didn't even leave the GTA (Greater Toronto Area)
I think the world of Sarah, but honestly, for me, coffee and a Skype conversation is just fine and dandy. Robert Wright and I have become very good friends that way. And FaceTime is the only way I get to see my old pal Bill Tibbles, because he moved to Fergus and hates coming to Toronto.
In two weeks, I'll be in the same situation. If you want to meet up for coffee with me, get your coffee and crank up the laptop.

KEVIN:
There is an advantage in going last, but also the problem that I may repeat some good points. I agree with all of you so far, even though you don't agree with each other.
We all agree that meeting someone face to face actually increases our engagement with them online. In an earlier life, I was part of team building a new medical school based on students and teachers being 800 miles apart in two campuses. Video conferencing was used extensively to connect the classrooms. Video conferencing was also used to conduct all the administrative work since staff and teachers were also distributed between the two campus. It turned out successful for a number of reasons, but one in particular.
We had a practice that before we relied on a virtual connection, we had staff and students meet face to face at the beginning of their time with the school. Standing in the same room and breathing the same air as another person seemed to be the secret sauce of (in this case) a professional relationship.
Spring forward to today. Social Media still has its promise of building genuine relationships. For the most part, it still fails, and is equivalent to the 'snake oil' that was purveyed to be the cure for all that ails ya'.
I am of the firm opinion that online-only connections have definite limitations.
As all four of us can personally attest, connecting in person has added a dimension to our conversation that is missing from those we haven't met. (My only regret is that we kept the beverages somewhat tame that day since I had to go back to work after lunch, but I digress).
So… it would appear that all of us are in agreement with Sarah that bees need to get together. It appears that scope and scale of the get-togethers may be where we differ.
Sarah's event sounds wonderful, and if it was in my geographic region, then it would be much easier to attend. For some of us, time away from work is a precious commodity. For others, travel is a challenge.
Sarah dreams big and sees the innate desire for community we all share, which is why we like her so much… but logistically, attending an event to strengthen my online relationships is superseded by so many other things. I can get away for coffee, or a lunch or an evening to meet new online friends, but traveling far probably won't happen.
For those readers in the Atlanta area, or those who have the time and resources... by all means block your calendars for this event.
Perhaps a national get together will be practical for the highly-engaged community once beBee is a bit more mature, but at this time, I support Jim's model of keeping it simple, keeping it local, and keeping it real.


PHIL:
Okay, it falls to me to wrap up. Which isn't easy because what do you reply, for example, when Jimmy-bob says he won't take his duff 50 km to the halfway point between Toronto and Fergus, Ontario? Ah… let's just let that one go.
Seriously, I think we're all agreed that live, face-to-face connection adds a positive facet to social media networking. And it seems that the issue becomes the matter of cost/benefit ratio, where the cost is in terms of both time and money.
Keep in mind that Sarah's upcoming No Longer Virtual conference is a prototype or pilot. If successful, the plan is to follow this first NLV conference with a series of conferences staged serially in major cities across the country. The idea being to make subsequent meetings more local and more easily accessible.
Bottom line is you must start somewhere, and Atlanta is a good place. Among the easiest and least expensive places in the U.S. to reach from other major cities. Not to mention with reasonably decent weather in February.
However, notwithstanding all that, the question remains whether a significant percentage of social media users even want to transcend the virtual world ― in which they can claim and represent themselves to be just about whatever strikes their fancy at the time. Social media where they can self-declare as gurus, thought leaders, disruptors, poohbahs, ninjas, even little green men from Mars.
You can tell a lot about someone by looking them in the eye. But traveling across large distances to do so is expensive in time and dollars.
Granted, you can't tell as much by speaking face-to-face via Skype or other video conferencing. But you can do a lot better than connecting purely through the written word. For part of knowing someone is seeing how they react spontaneously. And the cost of video conferencing is more reasonable than travel.
To my mind, Kevin is spot on when he suggests combining the two. A face-to-face followed up longer-term with video conferencing. Certainly, we'll see what happens to the connections between those who attend NLV, then stay in touch later by Skype.
Which brings to mind the following suggestion: Why not arrange to allow people to attend NLV or similar conferences via real-time video, at a nominal remote-registration price? The additional participation could very well liven up proceedings, not to mention aid in supporting the cost of producing the event. I tend to think it would be a win all around.

Author's Notes:  You are invited to post questions about the upcoming No Longer Virtual conference in the comment thread here. Those questions will be happily answered by conference owner and organizer, Sarah Elkins.

If you found this post interesting and worthwhile and would like to receive notifications of my writings on a regular basis, click the [FOLLOW] button on my beBee profile. Better yet, elect there to follow my blog by email. As a writer-friend of mine says, you can always change your mind later.
As well, your comments, likes, and shares are always welcome, whether you agree with what we've said or not.
If you're interested in issues pertaining to social media,  you might be interested in reading my "beBee vs  beBee" series:
"Affinity Networking Is On the Line" (#1)
"I Wish, I Wish ... for a Perfect Publisher" (#2)
"How Do You Really Build Engagement?" (#3)
"With a Little Help for My Friends"  (#4)
" Differentiation Thru Conversation: BeBee and the Quest for Market Share" (#5)
About me, Phil Friedman:  With 30 some years background in the marine industry, I've worn numerous hats — as a yacht designer, boat builder, marine operations and business manager, marine industry consultant, marine marketing and communications specialist, yachting magazine writer and editor, yacht surveyor, and marine industry educator. I am also trained and experienced in interest-based negotiation and mediation.
In a previous life, I was formally trained as an academic philosopher and taught logic and philosophy at university.
Before writing comes thinking.  ( The optional-to-read pitch) :  

As a professional writer, editor, university educator, and speaker, with more than 1,000 print and digital publications, I've recently launched an online program for enhancing your expository writing: learn2engage — With Confidence. My mission is to help writers and would-be writers improve their thought and writing, master the logic of discussion, and strengthen their ability to deal with disagreement... which I have found to be the natural precursor to improved writing.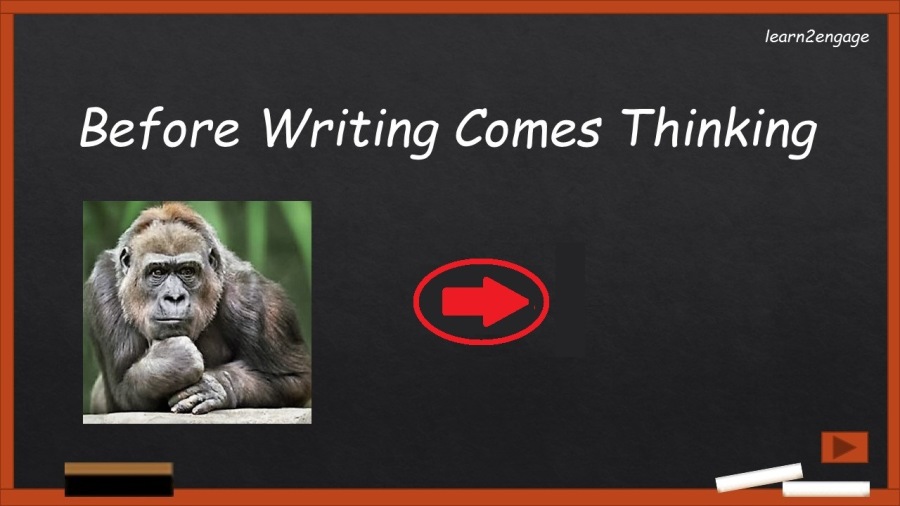 To schedule an appointment for a free 1/2-hour consult or to sit in on one of our online group sessions, email: info@learn2engage.org. I look forward to speaking with you soon. 


"""""""""
You may be interested in these jobs
---

BluePipes

Rossville, KS, United States

Cynet Health is seeking an experienced Physical Therapist for an exciting Travel Allied job in Salina, KS · Shift: · 5x8 hr days · Start Date: 10/02/2023 Duration: 13 weeks Pay: $2482 / Week · About ...

---

BluePipes

Haverhill, MA, United States

Uniti Med is seeking an experienced CT Tech for an exciting Travel Allied job in Oak Bluffs, MA · Shift: · Inquire Start Date: 10/02/2023 Duration: 13 weeks Pay: $3380 / Week · About Uniti Med: · Uni ...

---

BluePipes

Pompton Lakes, NJ, United States

Med Travelers is seeking an experienced Registered Respiratory Therapist for an exciting Travel Allied job in Manahawkin, NJ. Shift: 3x12 hr nights Start Date: ASAP Duration: 13 weeks Pay: $1350 / Wee ...