Top Tips for Effective Presentations
Making effective presentations is a great way to convince clients and companies to do business with you. With them, you can present your experience, project, and much more in an appealing and engaging way. Nevertheless, to get the results you expect, your presentations must follow best practices. Keep reading if that's your intention. In this article, we will give you tips for delivering effective presentations in 2022.
Let's get right to the point.
1.  Plan the structure of your presentations
Before you begin creating the material for your presentation, you should have a clear understanding of its structure. Basically, you should know what you want to communicate and what you are aiming to accomplish with your presentation. Therefore, the best approach in this case is to develop a hierarchical scale that identifies:
Introduction. You must summarize what your presentation is about and why the recipient should be interested in it.
The main point of the presentation. Your presentation body is where you present the data, facts, etc, that demonstrate your expertise to the audience or recipient.
Conclusion and call to action. At the end of your presentations, you should provide some takeaways, a winning sales message and a call to action that encourages people to contact your company (or to purchase, book services, etc.).
2.  Utilize presentation templates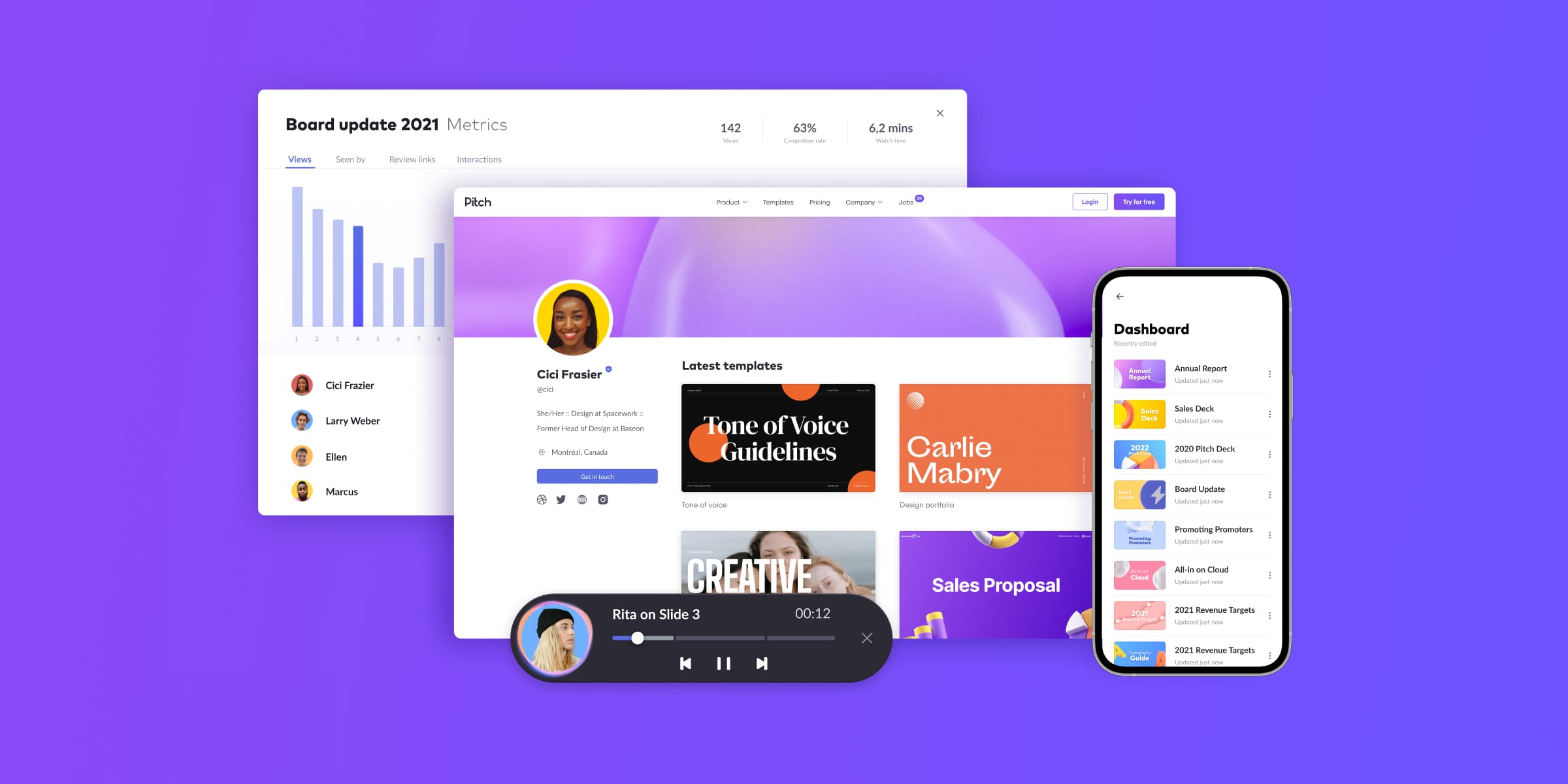 Developing the design of a presentation from scratch can take a lot of time, and it can be challenging if you don't have the experience. The benefit of using presentation templates is that they provide you with a pre-designed layout and design for all the slides, and you only have to change the relevant information and/or make little tweaks to make it more engaging.
These examples of templates for partnership proposals can provide some inspiration or serve as a model for your own presentation.
The following tips will help you choose the right presentation template:
You should ensure the template you choose will serve your purpose well. If you want to use a presentation to encourage a business to partner, then you should select a template that assists you in meeting this goal. In this way, you ensure that the template contains all slides as well as covers all the points for an effective presentation.
Make sure the template design is aligned with your brand identity. The presentation will look a bit unprofessional if you choose a template that is too distant from your company's design, and potential clients and partners won't be able to instantly relate it to your company. Hence, if, for example, you have a brand with an elegant design, you should choose a template that follows the same style.
3.  Create an eye-catching introductory slide
The introductory slide of your presentations is like a book cover. You decide whether to open, read, and buy it based on what you see. In most cases, the same applies to presentations. Thus, you should ensure that the introductory slide presents a captivating headline, an impressive image, and the logo of your company to make it immediately recognizable.
The following tips will help you create a winning introductory slide:
Create an attention-grabbing headline
Include the name of your potential client or recipient
Keep it simple and tidy
Impress with the right use of colors and images
4.  Combine colors that go well together
From Pitch's website
Choosing the right colors is another aspect of making an effective presentation in 2022. Neither should be too dissimilar from one another nor look unpleasant for the viewer. If you don't have ideas about which colors to use, you can either use the color of your brand or generate a color palette using an automatic tool like Color Hunt.
If possible, use the colors of your brand
Avoid adding colors that make it difficult to read or view
Don't overdo it with colors
5.  Ensure that the text is readable
Another aspect to consider when creating a presentation is the font you use. It should be readable and pleasing to the eye. Therefore, avoid italicized text, special characters, and other fonts that make reading difficult. Aside from the font itself, you also need to think about the size. You shouldn't make it too small, otherwise clients or partners you're trying to work with will not explore your presentations in depth, or most likely will abandon it.
Choose a font that is readable
For optimal readability, pick the right font size
Make sure to leave enough space between words and lines
6.  Visualize your data with images and charts
If your presentation consists of only text, this will annoy the recipient, which will indirectly diminish their interest in doing business with you. You should instead add images and charts. It is not wise to choose and place images at random; they should be included within a context. For example, using images can help readers and viewers better understand the slide's context without reading it. Your audience will gain a deeper understanding of your presentations if you also include charts that highlight or illustrate the data you intend to present.
For example, you can use charts to outline sales statistics, results you've achieved with your past clients or results for your company.
Include images that explain paragraphs and text
Outline impactful statistics with charts
Use images and charts sparingly
7.  Don't overthink it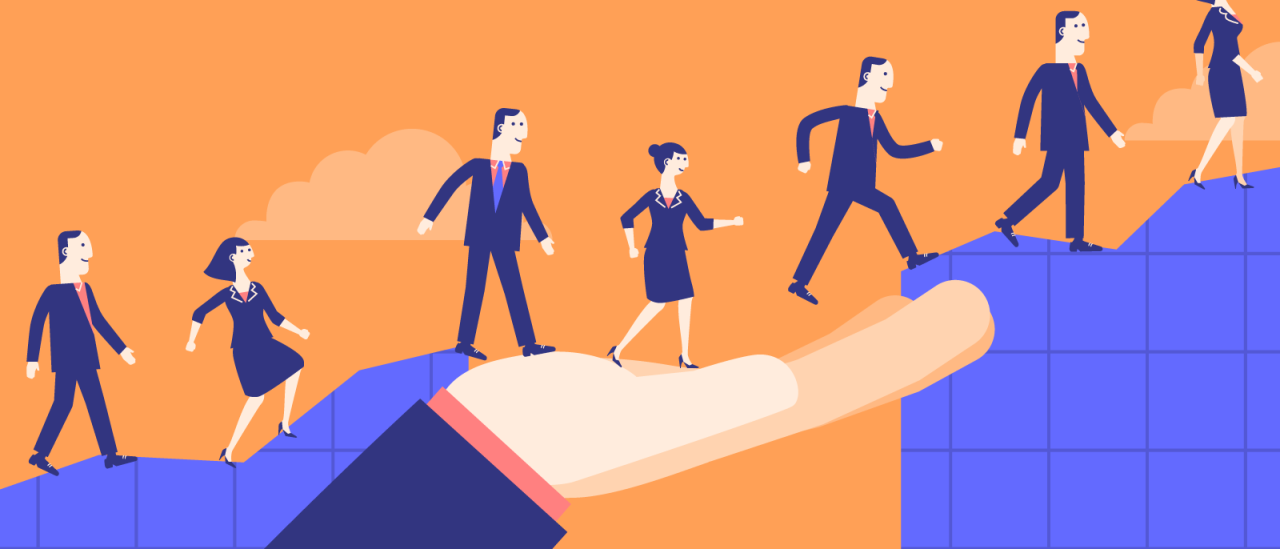 Don't overload your presentation with paragraphs, images, and so on. Make good use of white space and arrange everything in a timely manner. The slides should look clean as well as be easily scannable and readable. In other words, keep the content as short and sweet as possible and do not add too many unnecessary details.
Don't overload your slide with elements
Utilize white space to your advantage
Organize your layout neatly
8.  Prepare your speech and practice it
It would be best to prepare a speech beforehand if you were to present your presentation in person. By doing this, you will avoid embarrassment during the presentation, such as completely reading the slides, or a pause if you forget what to say or lose your way during the presentation. Thus, you should prepare a short and concise speech, ensuring that you include all the most relevant points, value and information.
Remember to practice your speech before the presentation day. You can either practice in front of a mirror or record your speech multiple times and relisten to it, making small adjustments to make it more engaging.
Prepare a brief and concise speech
Practice your speech in front of a mirror or record it and listen again
Prepare answers in advance to any questions that may arise
9.  Make your presentations more interesting by adding voice
In case you are not presenting your presentations in person, but rather preparing and sending it to a prospective client, or partner, then the presentation might not be very engaging without sound. Alternatively, you can use a tool or learn how to voice over google slides presentation to add a human-sounding voice to your presentations. An extension or tool can automatically read your slides and add voice to them, making your presentation more engaging and appealing.
Assure the voice is human-sounding
Ensure the AI voice emphasizes concepts appropriately
Make sure the voice is understandable
 Wrapping up
The presentation can be an effective tool for persuading clients and other companies to do business with you. With a presentation, you can show your experience, projects you've worked on, successful results, how you can help the clients reach their goals, etc. Nonetheless, in order to achieve the results you want, a presentation must be designed following some best practices. We've listed some of the top tips for effective presentations in 2022 in this article. Hopefully, the information will be useful and informative for you. I appreciate you reading this article. For more information, see this post about sales strategy presentations.
This article was written for The Digital Sales Institute by Flavia Silipo. Flavia.
You may be interested in these jobs
---

Instacart Shoppers

Concord, MI, United States

FULL-SERVICE SHOPPER · Start earning quickly with a flexible schedule · Shopping with Instacart is more than grocery delivery. Shoppers help make our world go round. They make money, make moves, and ...

---

Bubbakoo's Burritos

Louisville, United States

Full time

As a team member, you're fully immersed in the spirit of the establishment. You're high functioning, adaptable, and ready for whatever a customer throws at you. Working with other team members isn't j ...

---

HealthTrust Workforce Solutions HCA

Glasgow, KY, United States

HealthTrust Workforce Solutions HCA is seeking a travel nurse RN Float PCU - Progressive Care Unit for a travel nursing job in Glasgow, Kentucky. · Job Description & Requirements · Specialty: PCU - Pr ...