Top 10 Web Development Agencies in Eastern Europe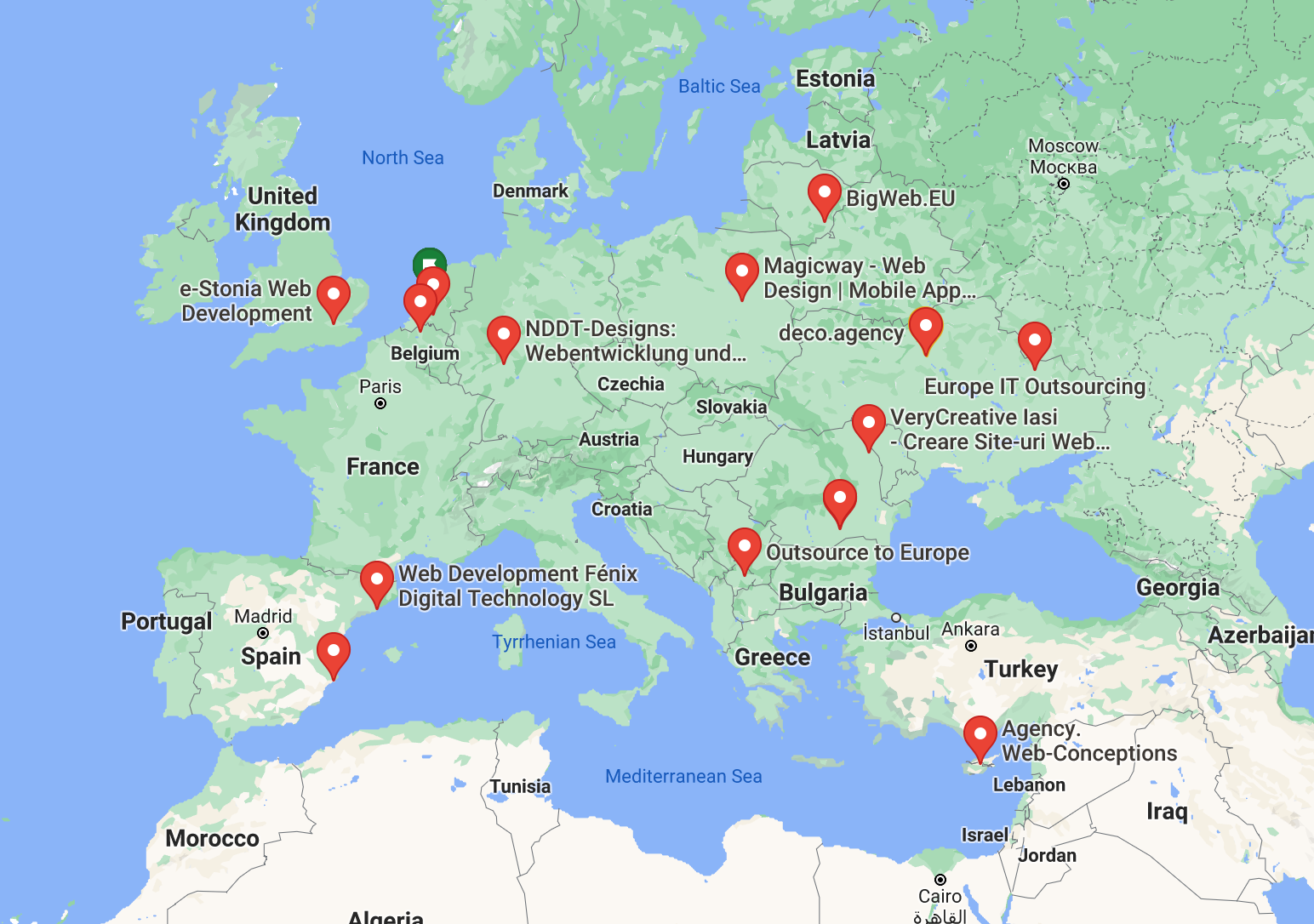 The mobile application market has taken businesses to new heights and now they're inseparable. Are you a businessman and looking forward to working with one of the best mobile App Development Companies in Eastern Europe to get your Website, App or Custom Software done successfully and with no hesitation? Here is a list of some of the leading mobile app developers in Eastern Europe. We have chosen these particular companies based on their reputation, years of hard work, clientele, and customer reviews.
1. Sloboda Studio
Sloboda Studio has been 11 years on the market of web development. Originally founded as a Ruby on Rails company they constantly expand their expertise with leading back-end and front-end technologies.
Over these years they're successfully built over 200 projects and helped clients to raise $20M+ of investments. A large number of their customers come from the Real Estate (PropTech), FinTech, Healthcare (HealthTech), Media, and PR industries.
2. Merixstudio
A full-stack team of 200+ experts who build complex digital products for clients worldwide looking to outsource software development to professionals.
Merixstudio's key expertise is the delivery of high-quality and performant web applications and cross-platform mobile apps. Based on the needs of the clients, they can support them in end-to-end product development or seamlessly extend their in-house team of engineers.
3. STX Next
STX Next is one of the fast-growing Python software companies. They have over 200 Python, JS, React Native and full-stack developers ready to supercharge your project with extraordinary code, the Agile way.
Based in Poland, they employ a total of over 400 people including Product Designers, Manual QA and QA Automation, DevOps, Machine Learning, Data Engineers, and business communication experts ensuring smooth cooperation with our partners.
4. 10Clouds
10Clouds is a team of experienced developers and designers, ready to transform your digital ideas into impressive, world-changing products.
They provide a wide range of services related to digital product development and design. In our work, we use ReactJS, Python, machine learning, DevOps and MLOps in order to address your business needs and create the highest performing solutions. If you're looking to scale your team or fill any skills gaps, the company also offers staff augmentation.
5. Steelkiwi
Developers of this company create astonishing web and mobile applications using modern frameworks which are focused on building quick-to-market, scalable and fault-tolerant applications.
As Steelkivi mention, their customers get: proof of concept, MVP, ongoing development, and technology partnership for existing business
Their main goal is to develop a project which will reflect your idea and contain the best solutions from the agency's side.
6. Cleveroad
A software development company that creates complex business-driven solutions, with a focus on innovation and transparency of actions and guaranteed product delivery. Cleveroad builds Web and Mobile solutions that fit any industry and budget. Dealing with business segments, startups, and private clients, they apply advanced technologies that let businesses grow.
Main areas of expertise: Native mobile and web development; Microservices and Cloud solutions; AI/Data Science, Machine Learning; Industrial IoT and Augmented reality; Cross-platform solutions.
7. ImageX
Founded in 2001, ImageX is a technology & web agency with a global reach. They've helped brands across the world such as Disney, Apple, YMCA, Samsung, Adidas, Adobe, and Stanford University architect complex technical solutions and create meaningful digital experiences through user experience, content strategy, stunning visual design, and ongoing digital strategy.
With offices in Vancouver, Canada, Ukraine, and team members throughout North America, ImageX offers near 24hr web support to big and small brands.
8. DCSL GuideSmiths
The multi-award-winning bespoke software development company, with headquarters in Farnborough, Hampshire, and engineering centers of excellence in London, Manchester, Madrid, and Bucharest. Since 1994, they've created intelligent, cost-effective, and intuitive web applications, desktop applications, and mobile apps for established businesses, non-profits, government organizations, and funded start-ups.
They have a team of over 250 across the company's international business.
9. The Software House
The company recognized by [Clutch]( as one of the highly recommended software development company in Poland in 2020.
They help CTOs, Product Owners, and entire businesses who want to build or scale up their development teams. In weeks, not months.
10. KindGeek
This company provides web and mobile development, UI/UX design, business analysis, and quality assurance services for projects from various industries with different needs. KindGeek is a company of ambitious technology professionals.
Their main idea is really simple - to help people, entrepreneurs, and companies with the technical aspects of their projects and give them the opportunity to focus on the business while they do amazing software development.
Sum It Up
That's it, folks. The last that I can suggest is to choose wisely. I hope this article will help you in the difficult world of Web Development.
You may be interested in these jobs
Found in: Jooble US - 6 days ago

---

Overview · Safety-Kleen Highland, CA is looking for a Local Class B Route Driver to join their safety conscious team As a Local Class B Route Driver you will be responsible for delivery of new lubricant and anti-freeze at customer locations such as garages, automotive dealerships ...

Found in: Jooble US - 4 days ago

---

U.S. Renal Care

Gardena, CA

How you'll change lives · As a Registered Nurse (RN) at US Renal Care, you'll be an integral part of a cross-functional team, working under the supervision of a Charge Nurse and assisting and supervising Patient Care Technicians (PCTs) to care for patients living with kidney dis ...

Found in: Jooble US - 1 day ago

---

GPC - Genuine Parts Company

Memphis, TN

Part time

This is a part-time driver opportunity with full time impact on our NAPA business Does being out on the open road (not in the office/store all day) get you excited? While it takes some great people to serve our customers from the inside, our Driver jobs are for those who want to ...