5 years ago · 3 min. reading time · 0 ·
Thursday Thoughts: Networking 1-2-3, Plus 1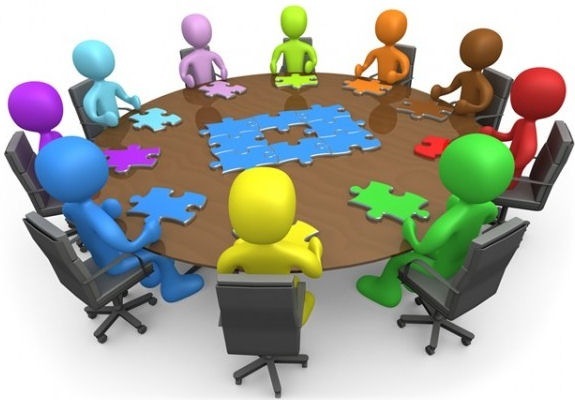 Everybody's doing a brand new dance now – and I don't mean The Locomotion. I mean Networking!
Networking has become such big business that it's hard to keep up with all the possibilities. No matter where you live, you can attend many regularly scheduled networking events that we're all familiar with such as Chambers of Commerce, Rotary, Lions Clubs – all about business but not structured too much — or BNI (Business Network International), which is very structured.
Then there are some really good local ones in southeastern Mass. and Rhode Island that just came to life a few years ago such as 4th Monday Networking (which I co-owned with Bob Salvas for a couple of years), 6 Degrees Networking, Women's Business Network (WBN),  South Shore Women's Business Network (SSWBN), and Mass. Professional Networking.
Business pros flock to these events, confident in their ability to SCORE big by finding great clients and contacts. They cheerfully pack their jacket pockets and/or briefcases with business cards, handouts, toys – all to attract people to themselves and persuade those people to BUY!
Sad to say, many go home time after time without having made a sale and finally quit networking, convinced it doesn't work.
But it does if we know how to work it.
Here are three tips that can help you make the most of networking events.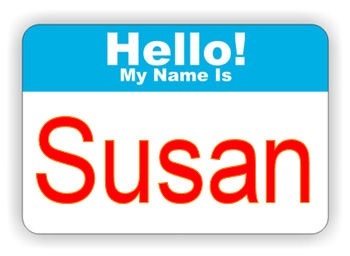 1. Put just your first name on your name badge – in BIG letters.
Why? Well, as Scott Ginsberg (
Hello! My Name is Scott
) says, it makes you approachable. And isn't that the reason you're there? It's easy for others say, "Hey, Susan! Great to see you!" Many people are uncomfortable at these events, so make it easy for everyone to address you. They will be ever so grateful.
I can hear you now: "But if I only put my first name on the badge, no one will know what I do!" Well, you could start a conversation, couldn't you?
But the biggest reason for just your first name is that you do not want people leaning in THAT close to your body to read a business card on your chest or shoulder. Talk about invading your personal space . . .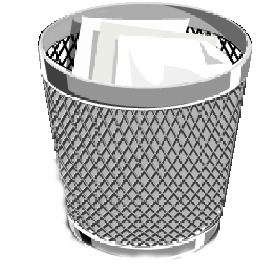 2. Leave your business cards at home.
 Seriously. Leave. Them. At. Home. Why? As a very smart networker named 
Phil Gaeber
 told me – time and time again – if you take all those cards, you'll be focused on getting rid of them, not making any meaningful conversations with anyone. It'll be all about YOU. And your card will likely end up where so many others go to die... in someone else's wastebasket.
He suggested that we collect cards, talk to others about THEIR business, and focus on helping those people make great connections. It makes us stand out from most of the others at any event. And of course we make an even stronger impression when we follow up with an e-mail that has our contact info in our signature. (You do, don't you?)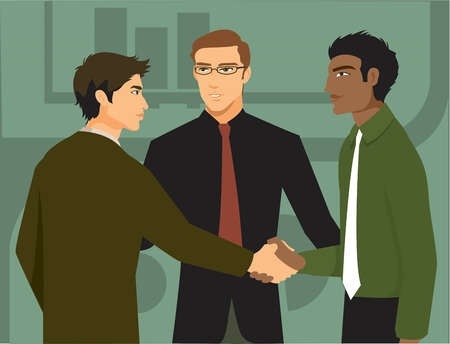 3. Be a connector.
 Once you've talked with someone for a few minutes, figure out who else this person should meet. There may be someone at the event you know would be a great contact, or perhaps you know someone else you can contact on that person's behalf later. When you create a connection between two people, they remember.
And here's the "Plus 1," an idea that I learned from Dr. Ivan Misner, founder of BNI, an organization I was a part of (as a member and director) for over 10 years:
Networking is about farming, not hunting. Plant seeds, nurture them, and you'll reap the harvest.
I wrote this in February 2015, but I think it's even more necessary today due to the phenomenal rise of social media. Many of us have forgotten how to act with real, live people, and it's costing us lost sales and clients.
Sarah Elkins figured that out last year, creating the first annual No Longer Virtual (NLV) event, held in February 2017, for many of us connected on social media. It was marvelous to finally meet others whom we'd only written to or maybe talked with!
Are you a successful networker? Do you have a tip to help others?
*****
Thanks for taking the time to read this post. If you learned something, I hope you will . . . 

Find it relevant and/or share it, so your connections can see it and perhaps learn too. 
Comment, so you can be seen by my connections. You never know who would be interested in YOU! (Ask Deb Helfrich how well it worked for her!) 
**********
My previous posts can be seen here on my website, and they're easy to find because they're categorized.  
***********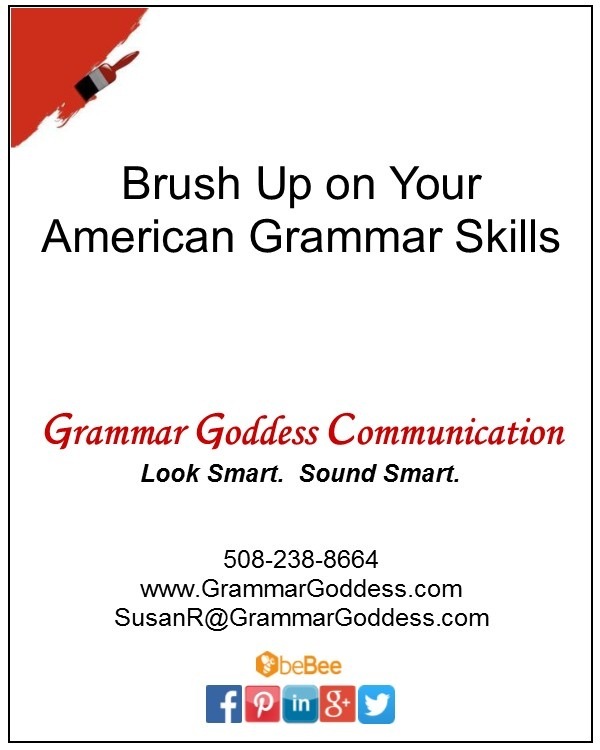 Do the associates in your company look and sound as smart as they are? 
They would if they could take one of my 
Brush Up on Your Skills 
workshops right where they work. If your company hires outside experts to teach any topic to its associates, I would appreciate your sharing my posts and
website 
with your Human Resources or Training Manager. 
Are you a member of an association or other group that is looking for a speaker for one of its meetings? There are many communication-based topics that would create a lighthearted and interesting presentation. 
"""""
You may be interested in these jobs
Found in: Jobget US Premium - 1 week ago

---

ProMedica Senior Care

Clayton

Description · Sign on bonus up to 18% of total earnings, Daily Pay, tuition reimbursement and more Awarded Best Nursing Homes 21-22 designation by US News · The CNA – Certified Nursing Assistant will provide basic nursing care to patients and residents within the scope of the nur ...

Found in: Whatjobs US Premium - 3 days ago

---

Mohawk Valley Health System

Middleville

Identify patient care requirements establishing personal rapport with patients and families and understanding of plan of care throughout the patient's experience.(br( · Establish a compassionate environment by providing emotional, psychological, and spiritual support to patients, ...

Found in: Ziprecruiter US T10p - 1 week ago

---

Paul Gough Media

Kissimmee

Job Description · Are you the type of person who just loves making customers happy? Do enjoy the role of being the first person that customers will meet? And do you love making the first impression a memorable one? If you do, we want to talk to you about a vital role that we've g ...