1 year ago · 2 min. reading time · ~10 ·
Things to Consider When Choosing an Outsourced Lead Generation Agency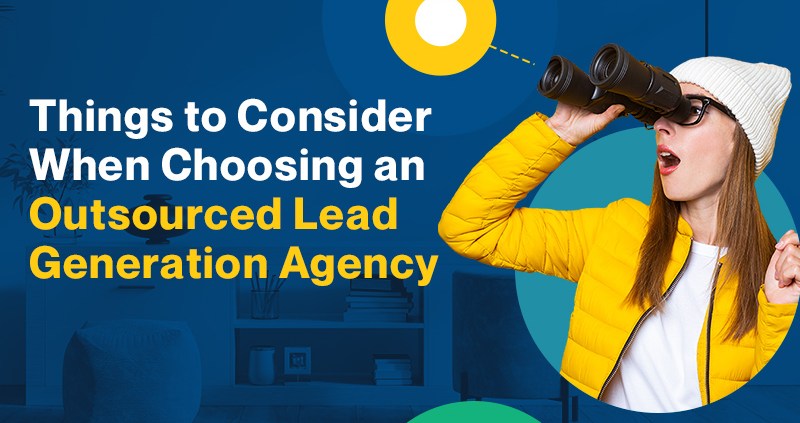 Many companies are now outsourcing lead generation instead of doing it by themselves. Hiring an agency to generate leads gives companies the time to focus on growing their businesses. 
In the past, only a few businesses hired an agency for lead generation because they were not sure how it could help.
Outsourcing your lead generation will allow you to focus on running your company and making it grow. 
When hiring, you should know what to expect from the lead generation agency provider. It will help you determine if they can provide value to your business or not.
Why Outsource Your Lead Gen?
You can focus on other activities such as the hiring of new employees, training, and making sure they understand company culture and values.
Lead generation agencies have tools to make lead generation faster and high-quality. You do not have to buy them or train your people to use these tools. Your company will be able to use the right tools to generate leads.
If you are a new company and have not yet developed your sales strategy, you can go on with the sales campaign at the soonest time by letting the outsourced lead generation team handle the campaign.
Related: 5 Reasons Why You Should Outsource B2B Lead Generation
How to Find a Lead Gen Provider that Fits?
Here are the things that you can expect from a lead generation agency. If they fall short of these expectations, retaining them can be a waste of money.
Present a clear schedule of activities and work according to the schedule.
Lead generation involves tasks that must be done within a time frame to make the efforts successful. You must expect the agency you hire to present a calendar of activities for lead generation. 
Timeliness is important when collecting leads and doing campaigns. You can check the agency's performance by referring to the schedule of activities to see if things are happening as they should.
Build an ideal customer profile.
An efficient lead generation agency determines the type of customers that will match the products and services you offer.
It allows them to target high-quality prospects who are most likely to convert into a customer. 
They can make personalized campaigns. Hitting the right target means faster conversation and savings.
Create an effective campaign.
Identifying target customers will help the lead generation team and your company to plan out the best marketing campaign to employ. 
The campaign must be designed to nurture the leads until they are ready to become customers.
Continuous supply of leads.
You hired a lead generation agency to give you a steady flow of leads and qualify them before passing it to sales. 
Qualified leads mean that the prospects' profile matches those that can afford to buy the product or service that your company offers. 
Complete lead means that the lead generation team provides that sales team with all the details needed to smoothly close the deal.
Use of different lead channels.
Lead generation agencies use different channels to get leads. If you have a preferred channel, they will use it. However, expect them to use different channels to maximize the generated leads.
Lead channels include emails, cold calling, Facebook, Linked In, advertisement or pay per click, content marketing, search engine optimization, retargeting, and telemarketing. They will usually advise you regarding the best channel to use.
See original post for reference: 👉The Savvy Marketer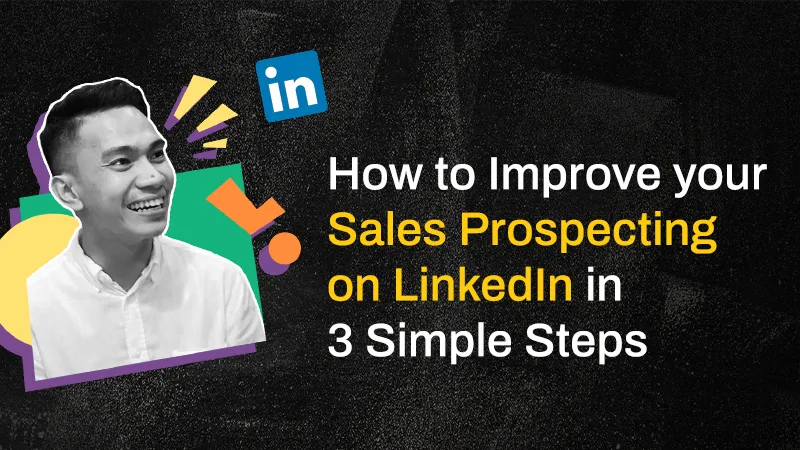 1 year ago · 2 min. reading time
There are so many social media platforms that you can use to find leads for your business. Data show ...
You may be interested in these jobs
Found in: Linkedin WW - 4 days ago

---

If you are a Tax Senior with experience, please read on · Job Title: Remote Tax Senior · Job Location: Telecommute · Requirements: 3+ years exp. in Public Accounting · Salary: $80k-110k (contingent on experience, just apply) · What You Will Be Doing · We need a Tax Senior tha ...

Found in: beBee S2 US - 3 days ago

---

UnitedHealth Group

Worcester

Full time

$1,000 Sign On Bonus for External Candidates · Opportunities with Reliant Medical Group. When you join Reliant, you ll be part of a community-based, multi-specialty, physician-led medical group. Everyone works collaboratively on a common purpose: improving the quality, cost and ...

Found in: beBee S2 US - 5 days ago

---

WPP Group USA

New York

Regular, Full Time

Working at WPP means being part of a global network of more than 100,000 talented people in 112 countries. Our company creates transformative ideas and outcomes for its clients through an integrated offer of communications, experience, commerce and technology. WPP and our award-w ...