10 months ago · 2 min. reading time · visibility ~10 ·
The Truth of the night before Christmas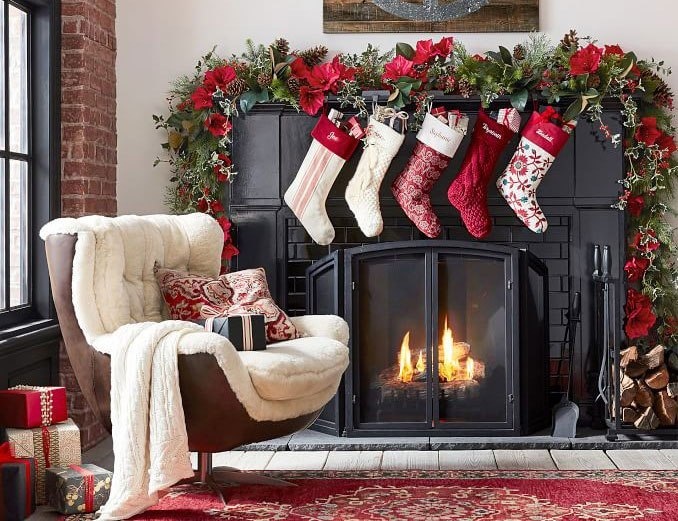 Twas the night before Christmas and all through the house, not a creature was stirring not even a mouse. The stockings were hung by the chimney with care with hopes that Saint Nicholas soon would be there.
One fact you might find interesting is that Saint Nicholas was born in 280 AD in Turkey. And the 25 of December was not chosen for the day to celebrate Jesus' birth until 336 AD.
The book of Luke was written around 60 AD while Matthew was written closer to 41 AD. Now you might be curious why it matters when things were dated. Well as you know the closer the recording is to the event the less time there is to it's being distorted. Now I am not saying that Matthew is more accurate than Luke I am saying both of them should be much more accurate than something recorded 3 centuries later.
I bring this up simply to say this when we read the account of Jesus' birth in the gospels we can safely say they are accurate.
So. On the night before Christmas and all through the house, wait there was no house, there was Mary a donkey and Joseph entering Bethlehem. Their destination was not full of mirth for Mary's desire was a place to give birth. The inns were all full for a census decreed, a stable was used anyplace in time of need. No stockings, no mantel though plenty of mice were present to witness the birth of the Christ. No sugar plumb fairies dancing but an angel chorus singing declaring the birth to lowly shepherds surrounded by sheep. To them was declared this amazing news, a birth, the Savior was born. The Christ the Messiah the King made flesh and now dwelt among us. The shepherds all stood and sought now to see the truth of the words and the sight they had just seen. So into town and up to the stable they strode, and with eager eyes they behold, a baby wrapped in swaddling clothes. To Mary, they retold the events just seen of Angles stars and a light so bright guiding them to this perfect sight. As they returned to their sheep this story, this marvel, they recounted to any yes all who were about in the newborn light. So now you know the truth of that night an event so old that only stories are told. Ancient history says some mere fiction say others. But the shepherds did not return to their sheep with heads hung low, now if I might be so bold, but with a story that needed to be retold. Now, which story will we pick the one of the Christ or old Saint Nick?
Have a very merry Christmas season!
Blessings.
You have no groups that fit your search