3 years ago · 2 min. reading time · visibility ~10 ·
The Simple Joy of a Smile (or several): Part II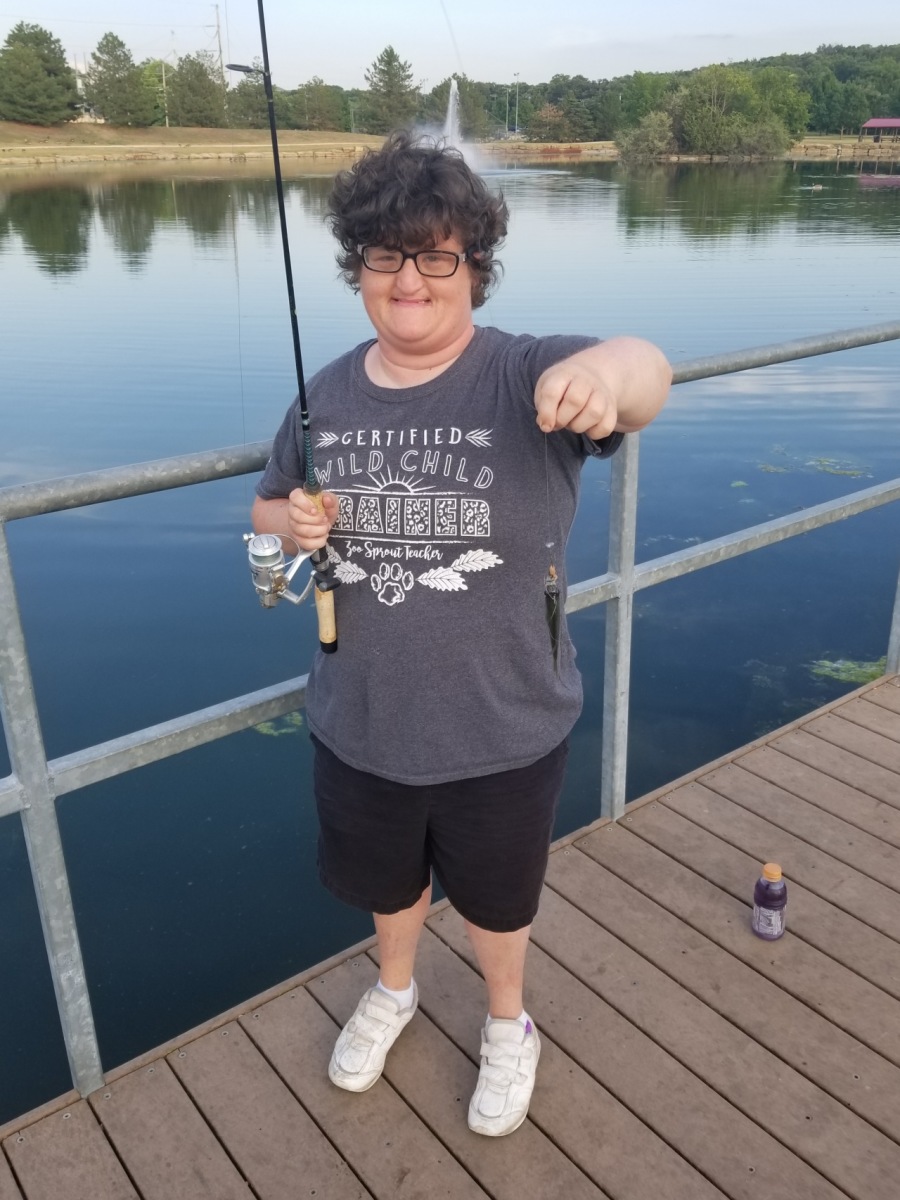 Another captured moment/series of moments. Just like before this post is a simple reflection of those "snap shots in time highlighting the simple and sometimes small things in life that make one smile."
Over the past week, my wife and I watched our niece Laura while her parents were on vacation in Alaska. The week before Laura was in Seattle, Washington participating in the "US Games" for the Special Olympics representing Kansas at the national basketball tournament. They ended up in 4th place.
So the challenge was on for us to provide some opportunities to make her time with us, well, at least fun.
On Friday we took her to one of the local restaurants to share in an evening of revelry (minus the copious quantities of alcohol) with family and friends. This was followed by an excursion to one of the local ice cream stores where I screamed, she screamed and, yes, we all screamed for ice cream.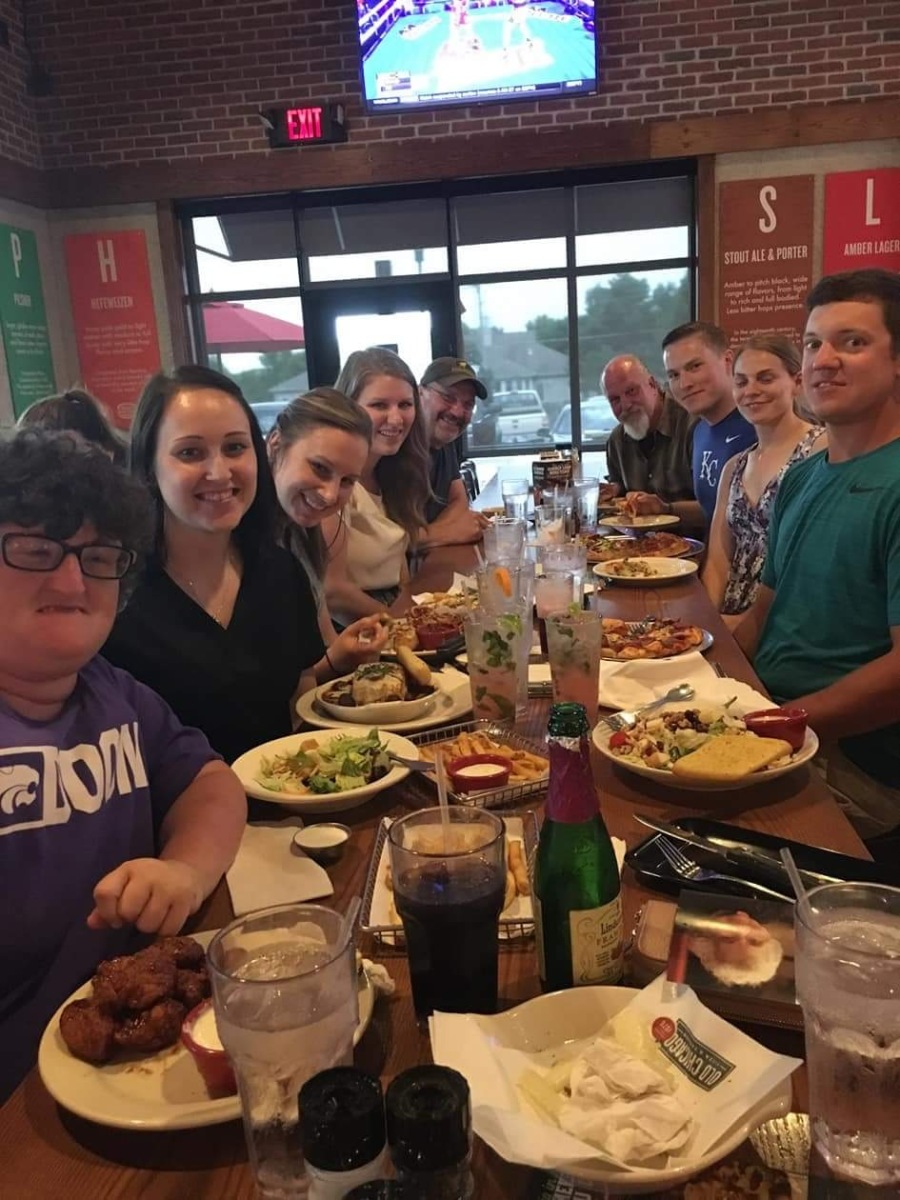 On Saturday, I took her with me to attend an event and wallah, we had a "photo op" with the Governor of Kansas.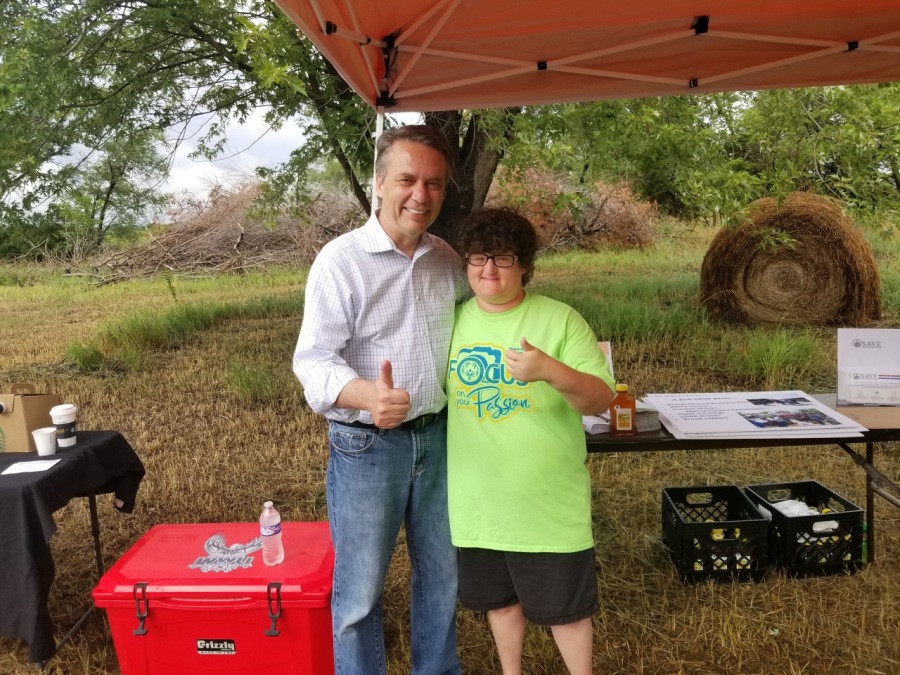 We spent Saturday evening at a 50th Anniversary Gala celebrating Special Olympics. Here she is in front of the trophies from the basketball tournament in Seattle.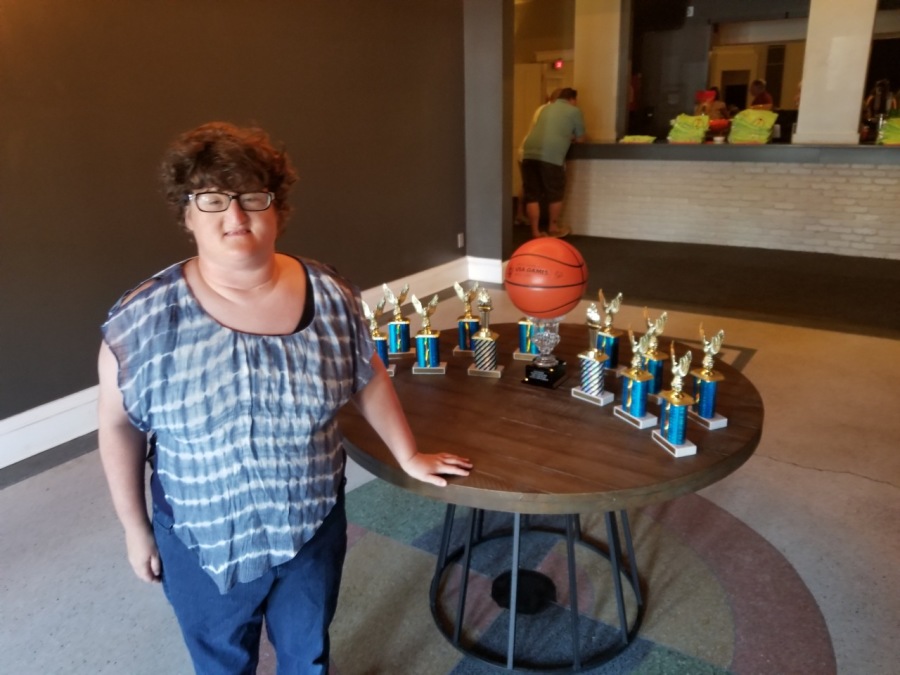 Then on Sunday, the K-State Women's basketball team hosted a community event to celebrate the teams 50th Anniversary where she received a nice hug and a thumbs up from Willie the Wildcat.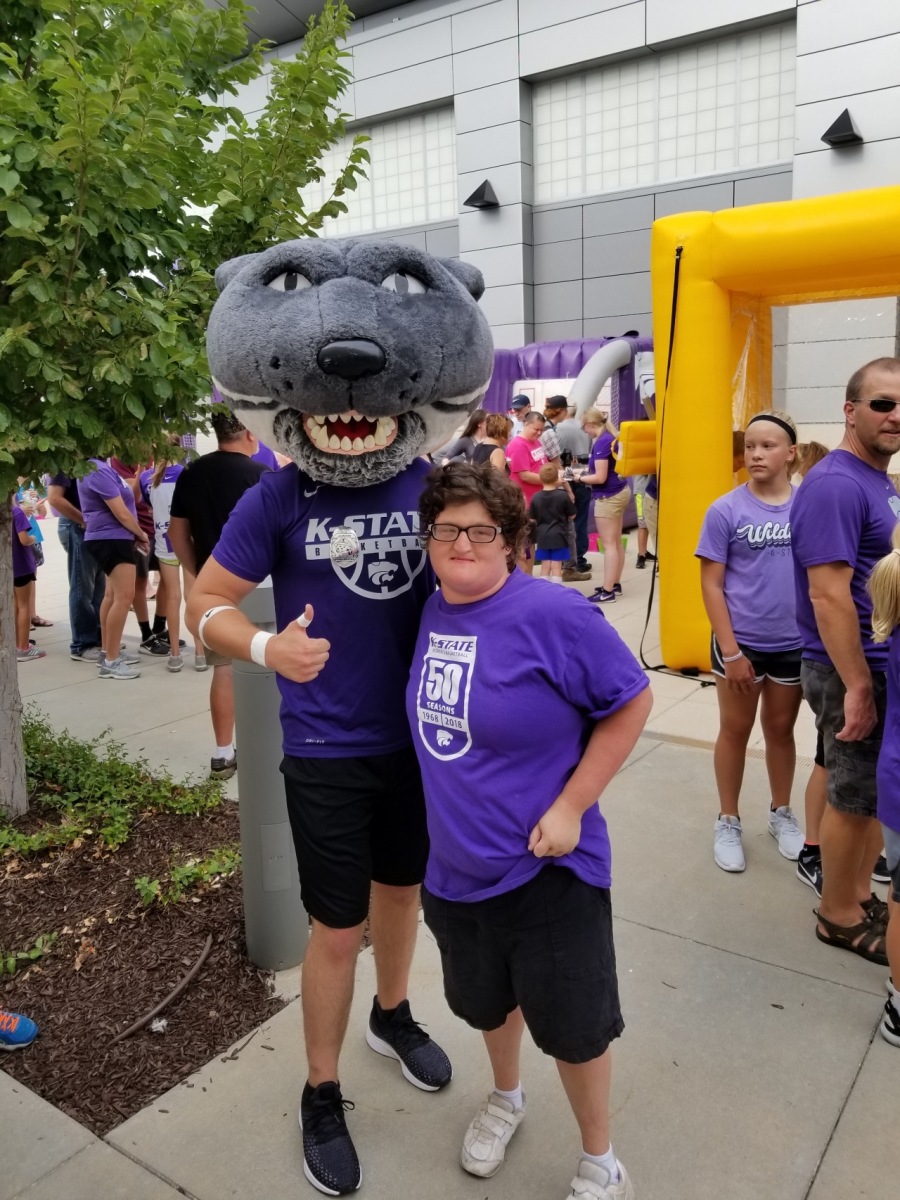 Monday, we found ourselves at a local "lake" on the west side of town helping Laura on her first fishing trip. All being said and done, she caught 25 bluegill (catch and release) and had the support of my brother and daughter's boyfriend.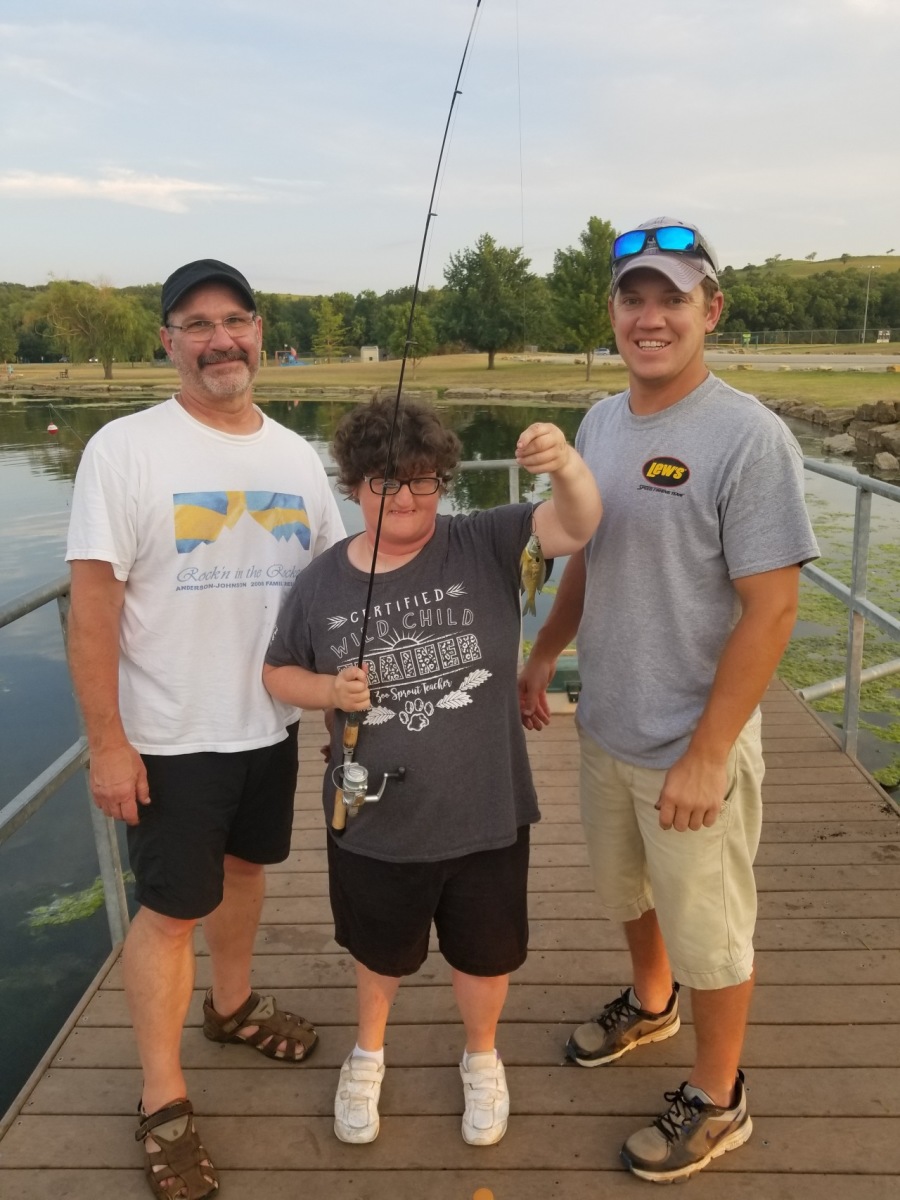 I find myself as "that uncle." You know that "crazy weird" balding bohemian zz top beard wielding nut who teases her terribly and just loves to see her smile.
In the end, I don't know who had more fun. My niece or me? But I think I re-learned a couple important points over the past week.  
1)  It just might be OK to be "that uncle" who is "crazy weird."  And despite her telling me to trim my beard, it remains firmly implanted on my face.  and,
2) Yes there are challenges out there, but in the end I will take a smile any day.
For other works by Joel Anderson: https://www.bebee.com/@joel-anderson
Disclaimer: The views and opinions expressed in this post are solely those of the author
""""""
You have no groups that fit your search