2 years ago · 1 min. reading time · visibility ~10 ·
The Secret To My Success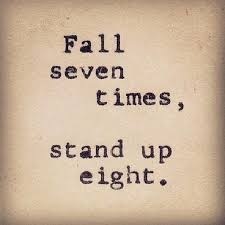 It was my birthday last Sunday. I turned 52 years old. People say I'm in pretty good shape for my age considering all the injuries I've had, plus the wear and tear on my body.
What's my secret?
Well ten years ago I was feeling run down all the time so I went to a doctor to see if there was something wrong with my health. They told me I was pre-diabetic. If I didn't stay on top of that I would have to take insulin. Since I hate needles-never got any tattoo's-I went with the first option.
I was a social drinker and stopped drinking. I cut down on my smoking when I wasn't fishing in Alaska and quit smoking too. I also cut out most of the processed sugar and junk food out of my diet and stated eating healthier. Now that I think of it I was probably a real ass hole the first year.
Then there were the all the injuries from work and goofing off I've gotten.They started catching up with me at about the same time My body reminded me how hard I had pushed and now it probably wasn't a good idea.
So I started doing the exercises from all those physical therapy sessions I have been through, plus some track and field exercises thrown in.
I had a couple of major disadvantages that made me turn them into advantages. I could stay healthy and stay in shape or fall apart. The first option seemed like a better deal. I guess that's what people mean when they say a weakness can also be a strength.
I think the real secret t growing better instead of older is to keep moving in a good direction no matter what happens
It's what I do
Written by Mark Blevins
Thank You For Reading
About Me:
I was a Construction Worker and Commercial Fisherman. An injury on a fishing boat in Alaska forced me into early retirement. Now I'm a Writer and Blogger. Having to start over forced me to realize people are more than their job title.
Contact me at https://twitter.com/Bllevins