The Rising Tide of Aggressive Passivity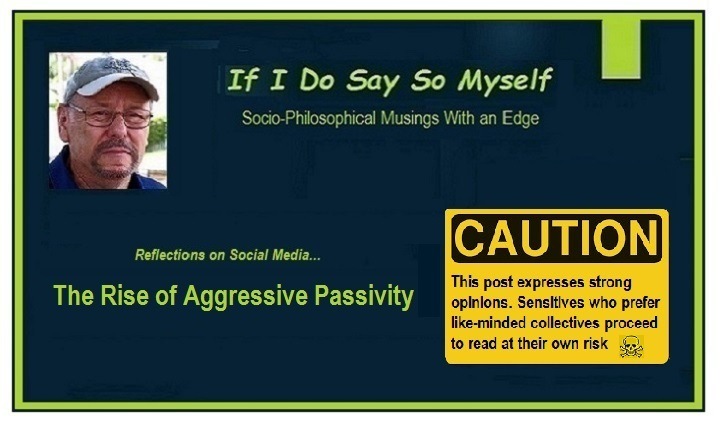 MOST OF US ARE FAMILIAR WITH PASSIVE-AGGRESSION, BUT WHAT ABOUT PASSIVITY THAT TURNS VICIOUSLY AGGRESSIVE...
Preface:  This post was initially inspired by and dedicated to my fellow author, Donna-Luisa Eversley, whose writing not only seems to brim with a lilting Caribbean accent but is always replete with good common sense. For the record, it is D-L's durable online friendship and support that are, in significant measure, what have kept me from bee-coming overly cynical about publishing on beBee.
However, between the time I started drafting this piece and several weeks later when I returned to finish it, Anne Thornley-Brown, MBA published an exceptionally insightful post on toxic workplace culture. Anne's article is too important to overlook, especially as iit can be seen to relate to social media. Consequently, I am dedicating this post to both Donna-Luisa and Anne.

Coincidentally, Anne is a Canadian, with Caribbean origins. So, between you and me, I'm beginning to wonder if there is something special in the water down there. I don't really know.
What I do know is that neither of these two women bears any responsibility whatsoever for my frequently bull-in-a-china-shop remarks. Therefore, you should direct all hate mail to me.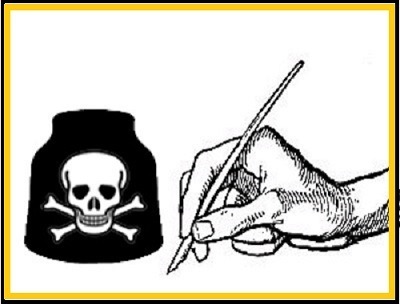 "I also can appreciate ... the people I thought were very negative and unkind in a different light, as the glare from the positive rays can mask reality. We must seek to live in truth."


Donna-Luisa Eversley in a comment on beBee, 2017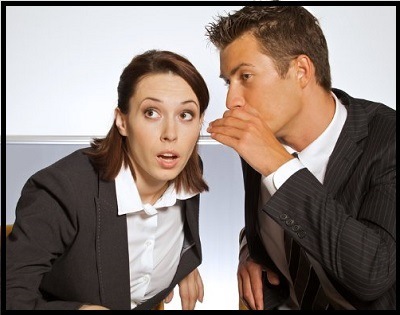 "... [To] hide ... true feelings behind a veneer of "politeness" and ... [a] perpetual plastic smile ... is not "politeness" at play, it's dishonesty. [The] 'fake smile' is not a sign of friendship, it's a sign of aggression."


Anne Thornley-Brown, MBA in a Producer post on beBee, 2017

Most of us are familiar with the psychological term "passive-aggressive behavior."  It usually denotes a type of behavior or personality characterized by indirect resistance to the demands of others, coupled with an avoidance of direct confrontation.  (Oxford Living Dictionaries)

Passive aggression is also a mechanism employed by people who aren't comfortable being openly aggressive to get what they want under the guise of trying to please others.
Lately, however, I've noticed the emergence on social media in general and on beBee in particular of what seems to be a new form of behavior ...

This new form of behavior does not involve a mask of passivity underpinned by a foundation of aggression, but instead, 1) the aggressive insistence that each of us should adopt an external passivity and 2) an apparent willingness to organize covens behind the scenes for the purpose of forcing others to conform to their sub rosa   agenda.

I call it aggressive passivity.

It seems these days we're constantly exhorted to bee positive, bee collaborative, bee like-minded, and bee non-critical. And we're told that if we don't, we'll be responsible for irrevocably damaging the social fabric.

It's not enough in the eyes of the True Believers in Passivity for the rest of us to refrain from making caustic remarks about the posts and articles and comments of others, they want us to avoid speaking strongly or passionately about anything and everything  —  unless, of course, it's about making "honey" (which ironically rhymes with "money").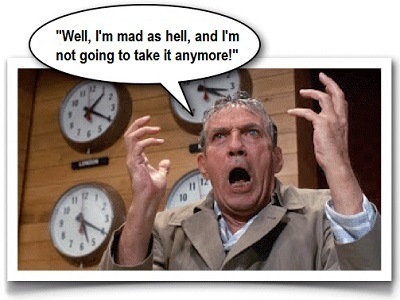 So,  here's a simple deal:  I won't intrude into your private space on social media (your posts and comment threads) with my critical remarks or penchant for rational discussion if you don't intrude into mine with your repeated admonitions to assimilate to the Borg-like collective.

Let's agree that, when we happen to find ourselves in the same public space on social media, we'll simply buzz past one another like dirigibles in the night, silent and without communication. For I suspect that any attempts at communication are futile.  — Phil Friedman
Postscript:  I personally have a deep and abiding faith in the power of rational exchange to will out. I believe that ultimately platform users tire of insipidipity and the literary equivalent of Muzak, coming eventually to appreciate the joy of feeding and exercising one's mind. I am, therefore, happy to #LETTHEAUDIENCEDECIDE. —  PLF
Author's Notes:  If you found this post interesting and worthwhile and would like to receive notifications of my writings on a regular basis, click the [FOLLOW] button on my beBee profile. Better yet, elect there to follow my blog by email. As a writer-friend of mine says, you can always change your mind later.
Should you be curious about some of my other writings on social media, you're invited to take a look at the following:
"Finding the Right Balance"
"BeBee vs beBee: Differentiation Thru Conversation"

"On the Limits of Free Expression"
Please feel free to "like" and "share" this post and my other articles — whether on beBee, LinkedIn, Twitter, Facebook, or Google+, provided only that you credit me properly as the author, and include a live link to my original post.

About me, Phil Friedman:  With 30 some years background in the marine industry, I've worn numerous hats — as a yacht designer, boat builder, marine operations and business manager, marine industry consultant, marine marketing and communications specialist, yachting magazine writer and editor, yacht surveyor, and marine industry educator. I am also trained and experienced in interest-based negotiation and mediation.
In a previous life, I was formally trained as an academic philosopher and taught logic and philosophy at university.
Before writing comes thinking.  ( The optional-to-read pitch) :  

As a professional writer, editor, university educator, and speaker, with more than 1,000 print and digital publications, I've recently launched an online program for enhancing your expository writing: learn2engage — With Confidence. My mission is to help writers and would-be writers improve their thought and writing, master the logic of discussion, and strengthen their ability to deal with disagreement... all of which I have found to be natural precursors to improved writing.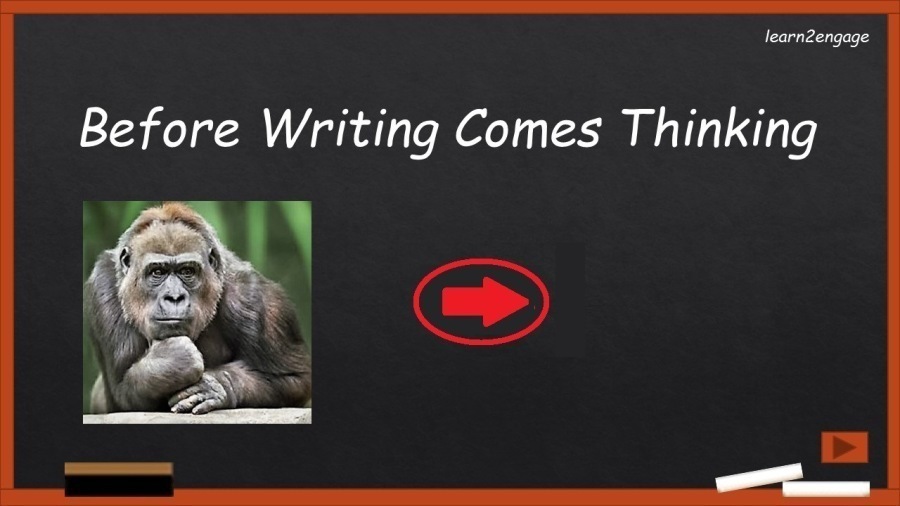 For more information, click on the image immediately above. To schedule an appointment for a free 1/2-hour consult email: info@learn2engage.org. I look forward to speaking with you soon.
Text Copyright 2017 by Phil Friedman  —  All Rights Reserved
Image Credits: Phil Friedman, Google Images, and FreeDigitalPhotos.net

  #SOCIALMEDIA  #PASSIVEAGGRESSION  #AGGRESSIVEPASSIVITY  #BACKBITING

""""""
You may be interested in these jobs
---

Firetrol Protection Systems

Austin, United States

Job Description · Job DescriptionFounded in 1984, Firetrol is the national leader in fire protection & life safety services. We are currently seeking skilled Fire Sprinkler Technicians to join our tea ...

---

Blue Raven Solar

Happy Valley, OR, United States

Full time

Blue Raven Solar is immediately hiring an Appointment Generator to join our award-winning team. You will be working with homeowners to schedule appointments for our professional Sales Representatives. ...

---

Trusted Health

Omaha, NE, United States

Full time

Trusted is seeking an experienced nurse for this exciting travel nursing assignment. · Trusted has streamlined the travel nursing experience by enabling nurses to apply directly · 12 months of Long Te ...