The Prophets vs the Profits of AI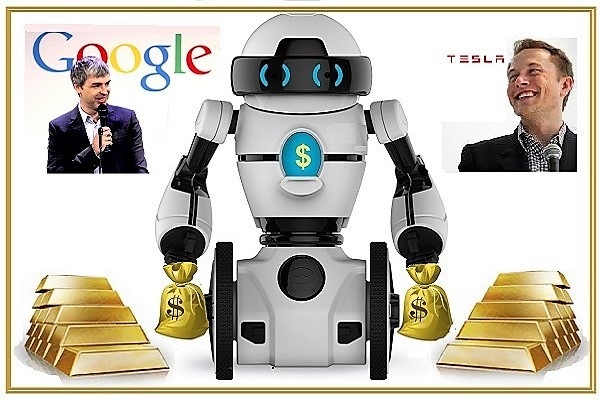 IT'S MORE THAN JUST SCIENTIFIC FERVOR THAT DRIVES AI HYPERBOLE...
 
"People degrade themselves in order to make machines seem smart all the time. Before the crash, bankers believed in supposedly intelligent algorithms that could calculate credit risks before making bad loans. We ask teachers to teach to standardized tests so a student will look good to an algorithm. We have repeatedly demonstrated our species' bottomless ability to lower our standards to make information technology look good."  ― Jaron Lanier, You Are Not a Gadget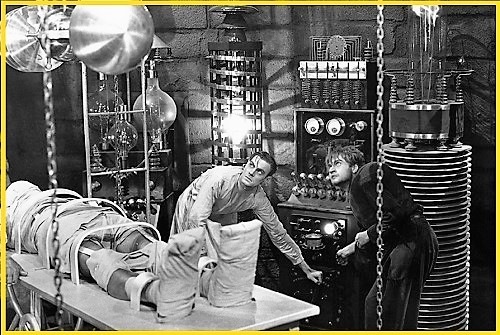 "Artificial intelligence would be the ultimate version of Google. The ultimate search engine that would understand everything on the web. It would understand exactly what you wanted, and it would give you the right thing. We're nowhere near doing that now. However, we can get incrementally closer to that, and that is basically what we work on." —#3ef6ce0e4a6f"> Larry Page, Quoted in Forbes.com
 
So it seems Larry Page sees the standard for being intelligent in terms of understanding what's on the web, figuring out what we're looking for, and returning the right information to us. Sort of like a Super-Librarian, I guess. Not very "intelligent" but at least it's pretty benign. 
 
In contrast, Elon Musk paints a potentially very dark side to artificial intelligence, one he feels needs watching and strong oversight as it develops. 
 
"I'm increasingly inclined to think that there should be some regulatory oversight, maybe at the national and international level, just to make sure that we don't do something very foolish. I mean with artificial intelligence we're summoning the demon." — #3ef6ce0e4a6f">Elon Musk at MIT's AeroAstro Centennial Symposium 
 
Yet, they are both invested heavily in the development of Artificial Intelligence or AI or both  — take your pick. How does this come to be?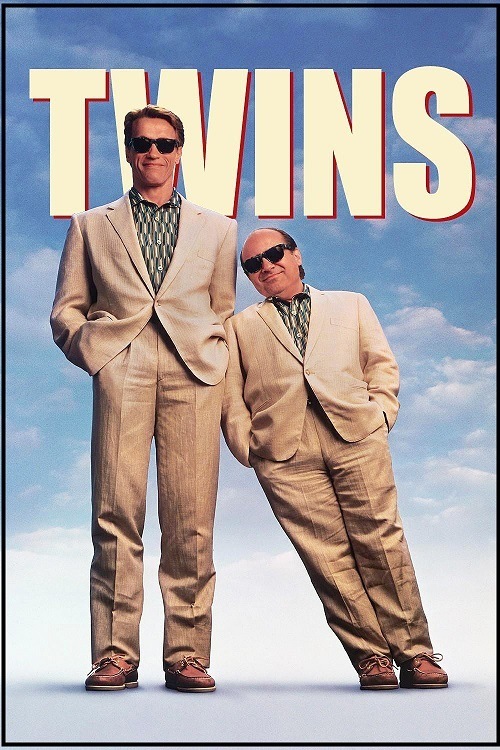 The answer is not to be found with the Prophets of Artificial Intelligence but in the Profits of AI...
 

— Phil Friedman in Show Me the Intelligence
 
Those who stand to profit big from the investment dollars that flow into the AI industry, naturally hype the potential of Artificial Intelligence and AI.  And they can do so either by extolling its potential virtues or by decrying its potential dangers. Both these approaches stimulate publicity and public attention and a belief in the coming "singularity". And it matters not a whit to the Profits of AI which alternative view is pursued.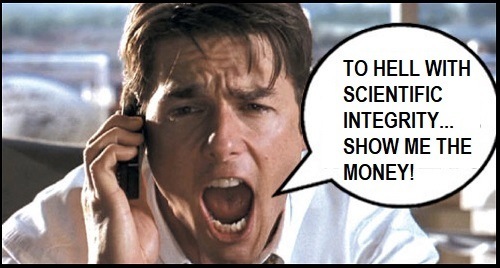 "A recent report asserts that the artificial intelligence (AI) industry will reach a compound annual growth rate of 17.2% by 2023. The market is set to swell to a whopping $14.2 billion over the next six years, up from just $525 million in 2015..."
 

— From BusinessInsider.com
 
So many are so vested in the Profits of AI that all semblance of perspective or scientific sense is being cast to the wind, to be replaced or overshadowed by a gruel of public relations spin, marketing hyperbole, and sci-fi fantasy.
If you doubt that, take a look at the following infographic chosen by random from the hundreds of puff pieces published daily about artificial intelligence and AI. (Click on the image below to view the infographic.)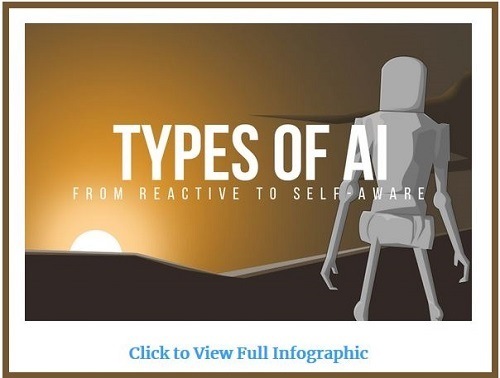 Notice that in levels III and IV of the depicted "evolution" of AI — the levels at which development moves from smart machines to what we commonly think of as true "artificial intelligence" — the only examples provided are straight out of science fantasy. Not only that, they are presented as though they are or soon will be a reality. Yea, right. Just like manned space flight to the outer reaches of the universe.   — Phil Friedman
Author's notes:  If you are interested in further reading on the topic of Artificial Intelligence, you should not miss the following two articles by Philippe Collard:
https://www.linkedin.com/pulse/ai-hype-ground-truth-philippe-collard/
https://www.linkedin.com/pulse/artificial-intelligence-very-intelligent-philippe-collard/ 
  
This piece is the fourth in a series on Artificial Intelligence that I am writing from a layman's point of view, one that is not filtered through the eyes and judgment of someone with a vested interest in the hyping of AI. If you'd care to read the other articles in the series, they are:
1) "Artificial Un-Intelligence"
 
2) "The Emperor May Be a Bot... But He Still Has No Clothes" 
 
3) "The Robots Are Coming, the Robots Are Coming"
 
4) "The Prophets VS the Profits of AI"
5) "The Anthropomorphization of Ai"
 
If you enjoyed this post and would like to receive notifications of my writing on a regular basis, simply click the [FOLLOW] button on my beBee profile. Better yet, elect there to follow my blog by email. As a writer-friend of mine says, you can always change your mind later.
As well, if you feel this piece is of value, please like it and share it around to your network —  whether on beBee, LinkedIn, Twitter, Facebook, or Google+, provided only that you credit me as the author, and include a live link to the original post.
About me, Phil Friedman:   With some 30 years background in the marine industry, I've worn different hats — as a yacht designer, boat builder, marine operations and business manager, marine industry consultant, marine marketing and communications specialist, yachting magazine writer and editor, yacht surveyor, and marine industry educator. I'm also trained and experienced in interest-based negotiation and mediation.  In a previous life, I was formally trained as an academic philosopher and taught logic and philosophy at university.
Text Copyright 2017 by Phil Friedman  —  All Rights Reserved
Image Credits: Phil Friedman and Google Images.com 
 

#AI  #ARTIFICIALINTELLIGENCE  #FUTURISM  #PREDICTINGTHEFUTURE
#CHATBOT #ROBOTS #BOT #SHOWMETHEINTELLIGENCE #AIREVOLUTION 
 
Science and Technology
You may be interested in these jobs
---

AutoZone

Windsor Locks, United States

Full time

Position Summary · AutoZone's Full-Time Senior Retail Sales Associate drives sales through superior customer service by exceeding customer expectations and providing a WOW Customer Service experience ...

---

BluePipes

Ceres, CA, United States

Next Move, Inc. is seeking an experienced Physical Therapist for an exciting Travel Allied job in San Andreas, CA. Shift: 5x8 hr days Start Date: 10/16/2023 Duration: 13 weeks Pay: $2602 / Week About ...

---

Advantage Solutions

South Gate, United States

Part time

If you enjoy talking and engaging with people, our Part Time Product Demonstrator role may be exactly what you're looking for In this role, you'll prepare and pass out samples of products to promote s ...