1 year ago · 3 min. reading time · ~10 ·
The most valued professional skills
WHAT ARE PROFESSIONAL SKILLS?
It is possible that in a recruitment process, several people applying for the same job may have the same knowledge, similar training and even similar professional experience. In this case, what will be decisive will be your soft skills, that is to say, your transversal competences at work level.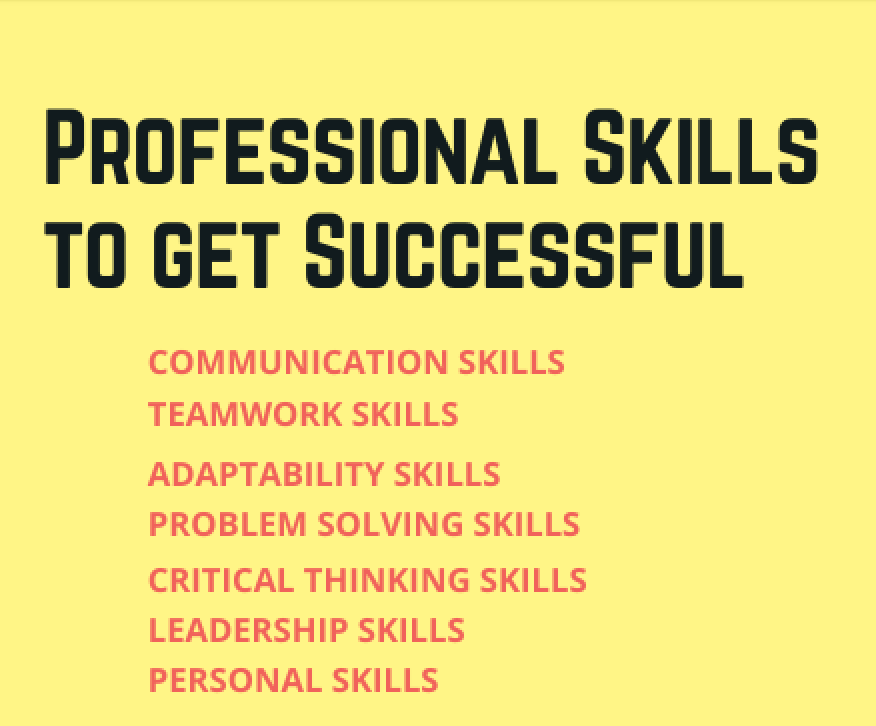 Professional skills and employment
So, if you like, let's see which are the skills most valued by companies so that you can decide which ones match your personality and the job you want to get. Most of the time, it's simply a matter of attitude.
In reality, there are an infinite number of skills that are relevant to your profession in any company. We can define 3 types of skills that are required to perform a job:
1.- Basic skills, i.e. basic knowledge such as the language in which the job is performed or the use of technologies.
2.- Technical competencies, which are given by the knowledge acquired for that particular position. Therefore, they are different for each profession and are acquired through specific training.
3.- Transversal competencies are those skills and aptitudes that enable a person to perform his or her job effectively, beyond his or her specific knowledge.
We will focus in this article on transversal competencies, because it is clear to us that a professional is determined not only by the knowledge and experience he or she brings, but also by the values by which he or she is guided, by his or her personality and by how he or she interacts with the people around him or her. This makes the difference between a good worker and an excellent one, even if both have the same technical skills.
The person responsible for the selection of a company will want to know throughout the process, if you have the skills that they are interested in, so it is important to know them, and see which are the ones that best match you, and above all, with the job you want to get.
Transversal Competencies
Let's look at some of these transversal competencies:
Let's start with Resolution or decision making. It is not only about making decisions lightly, but to do it in an agile, sensible and informed way, since being indecisive or making decisions without taking into account the consequences can be detrimental to the company where you work.
Another competence to take into account is Communication. This skill, both oral and written, is valued in all areas of work, as it facilitates dealing with colleagues, conflict resolution, and the transmission of instructions in a clear and precise manner. It also helps us to provide and accept constructive criticism.
Time management is also important. With this skill we try to prioritize tasks, differentiating the urgent, the important, and devoting less time to those that are not so important.
You may be asked about Teamwork. Although your job may not seem to require it, having the ability to work constructively in a team will help you move in any industry.
Employers look for people who are highly committed to the job, as those who have mastered this skill tend to function more autonomously and require less supervision.
How are you doing on Responsibility? This competency is all about seeing if you are one of those who take responsibility for your mistakes instead of blaming others.
We will also mention Adaptation and Flexibility. Knowing how to adapt to circumstances and not being afraid of challenges means that a person is not afraid to step out of his or her comfort zone and face difficulties with a positive attitude.

OTHER VALUED SKILLS

Depending on the type of job you want to get, it is also good to think about and take into account results orientation, knowing how to work under pressure, creativity, conflict resolution and even leadership.
Let's imagine for a moment a candidate with exceptional training, very proactive but without enthusiasm. It is very likely that he or she will drop out before reaching the finish line. Or let's think of a negative person, possibly he will reach the goal, but if it is necessary to work in a team, it is also possible that no one will want to join him on new journeys.
Attitude at work is the most valued thing, together with training. You can be sure that if your attitude is the right one, you will be the one to choose.
Remember that by investing time, resources and all the tools that we are putting at your disposal you will achieve your goal.
You may be interested in these jobs
Found in: Jooble US - 6 days ago

---

Amazon Delivery Service Partners

Middleton, MA

Full-time, Part-time

Location: · D A S- 20 Colonial Road, Salem, M A Compensation: At least $20.75, plus overtime and benefits *$1,000 sign on bonus included for newly hired delivery associates who · run their first route between Weeks 45-48, and completes a · total of at least 11 routes between Week ...

Found in: Talent US± - 6 days ago

---

Maplewood at Strawberry Hill LLC

Norwalk

Certified Nursing Assistant, CNAShift Available: Part Time 3p-11p · Maplewood at Strawberry Hill.73 Strawberry Hill Ave East, Norwalk, CT 06855 · Want to know what makes our employees eager about going to work every day? The people we serve. Being apart of Maplewood requires pass ...

Found in: Talent US± - 1 week ago

---

Founded in 2014, we help brands meet the demands of a changing world. With over 55 years of combined experience, we pioneer thoughtful custom content solutions that engage audiences around the world. · Why You Should Apply to this Senior Accountant Position: · Join a recently pub ...