5 years ago · 1 min. reading time · visibility 0 ·
The Lightness of Being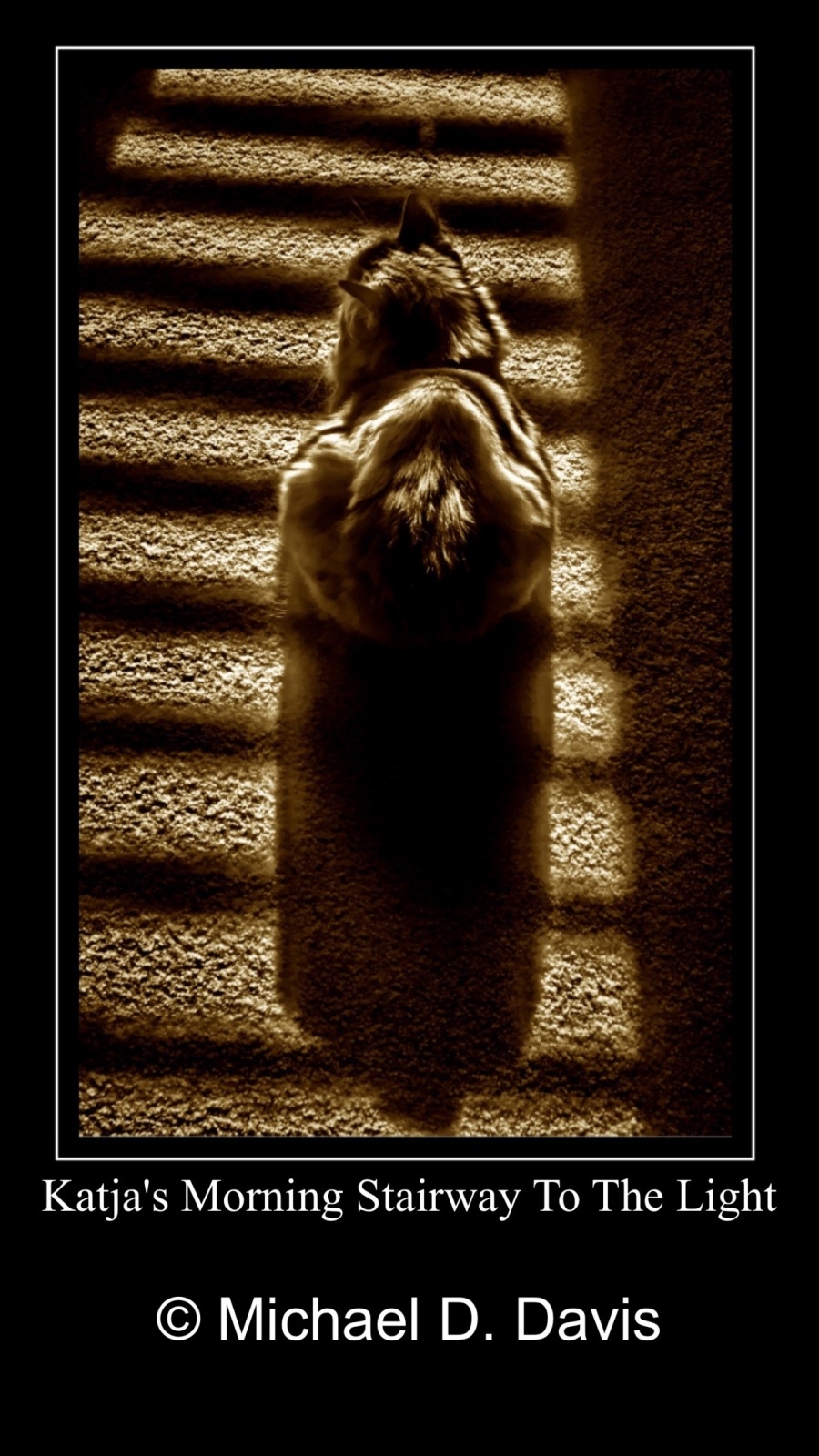 One of the things I like most about making images with my iPhone is how easy it is to quickly create and share. Let's take the above image for example.
The other morning our cat, being the ultimate sun worshiper she is, was doing her cat thing and seeking the warmth of the new day's light. I happened upon her after she had found what little there was coming through the slightly open slates of a window blind. Almost always having my phone with me I took a maybe a minute to take a few images because I loved the way the light was making such a great pattern on the carpet with her in the middle. I then was able to work the tones to my satisfaction in the camera app I used to create the image to give it a rather dramatic effect. In a matter of a couple minutes I was able to create an image, do some digital darkroom magic to it and send it to my wife in a text message. Cool.
When I began my photographic adventure some 42 years ago or so this seemingly simple process, repeated literally hundreds of millions of times a day around the world now, and even in space I imagine, would have taken me weeks if not months to accomplish. I would have had to use a roll of film that then would have been shipped to a processing lab. The prints would have been returned to me in about a week. After looking at the prints I would then have selected the image I wanted and sent it back to the lab, or printed it myself in a darkroom to the size I wanted. I then would have had to custom tint the photo to give it its warm toned look, make a custom mat for the print, hand apply the lettering in white on the black mat-board and voila, I have a finished piece in mere weeks.
Today, I can recreate this whole process with this amazing little device I carry in my pocket, instead of hauling around several pounds of equipment. Now that's the lightness of being!

"