Blogging
>
Patrick blog
>
"THE LIBERALS DON'T WANT TO KNOW THE TRUTH ABOUT JANUARY 6," DECLARES JORDAN
"THE LIBERALS DON'T WANT TO KNOW THE TRUTH ABOUT JANUARY 6," DECLARES JORDAN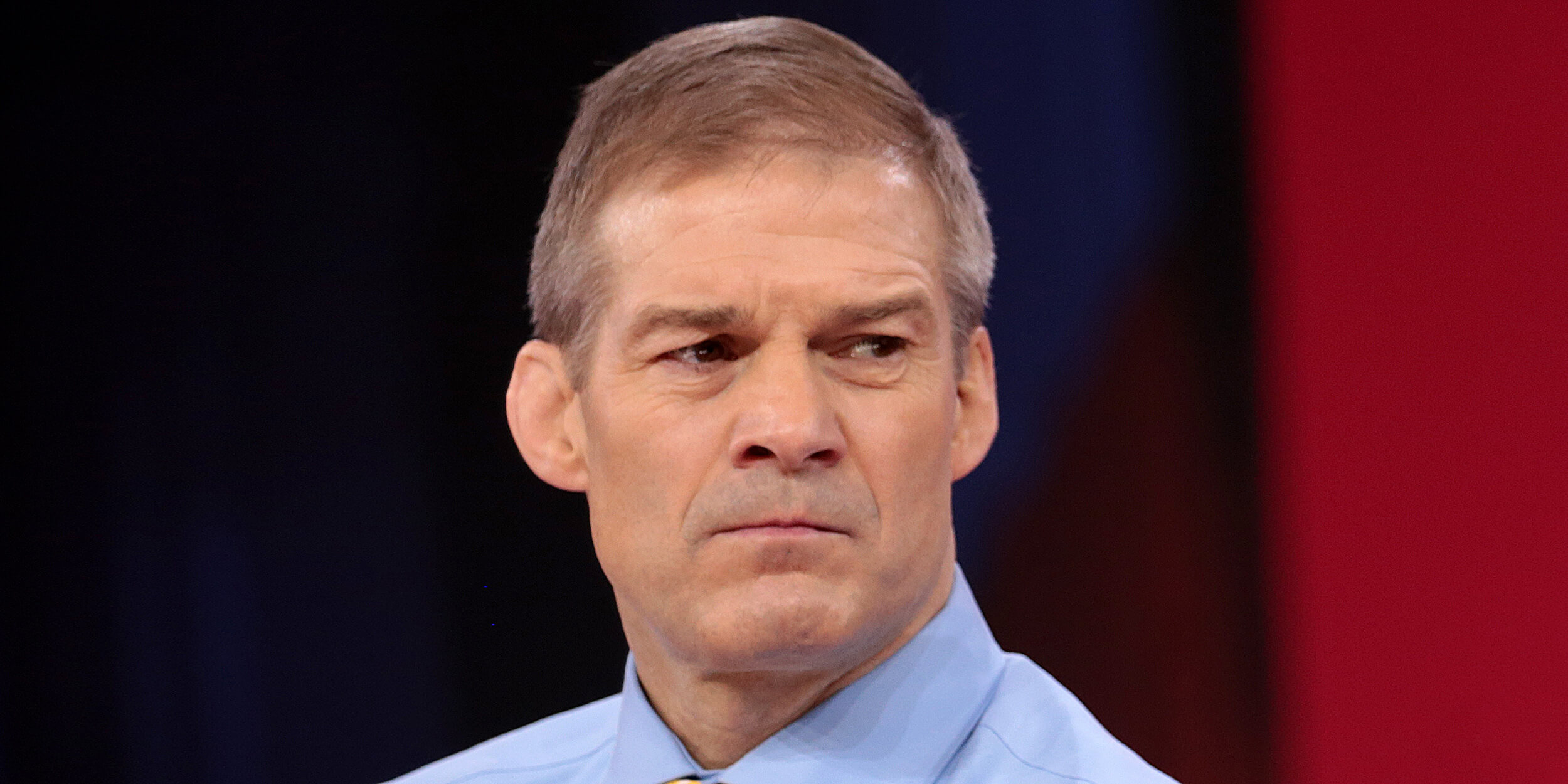 Rep. Jim Jordan (OH) has seen many things in his life, like Ohio State wrestlers manhandled by a pervert team doc. Still, Jordan says he's never seen anything as outrageous as House Leader Nancy Pelosi (CA).
"Pelosi is running scared," Jordan gushes to The Lint Screen. "She and the liberals are petrified patriots like me are going to expose the fraud of their investigation into the heroic activities of January 6."
That's when a mob of lunatic Trumpers stormed the Capitol Building. Their sore loser man-child god claimed Biden stole the election from him and commanded his goons to get justice.
"Pelosi was hiding hundreds of sacks of Trump ballots in the Capitol basement," Jordan claims. "They knew Donald Trump won the 2020 election in a landslide, and they were afraid I would expose their cover-up to the world. Trump supporters had to beat the hell out of cops, destroy private property, smear crap on walls, and try to hang Mike Pence and kill politicians. What else could they do?"
The House Leader rejected Jordan and Rep. Kevin Banks (IN), two of Minority Leader Kevin McCarthy's nominees for the upcoming Select Committee investigating the Capitol invasion and coup attempt on January 6. In a powerful statement of "Oh, yeah?! I'm taking my balls and going home!!!" McCarthy withdrew all the house Republicans he nominated to participate.
"Pelosi is terrified of me because I'm a justice warrior," brags the blowhard from the Buckeye State. "She knows I could expose the many Democrats scandals over the years: the fake moon landing, the Earth being round, faking the deaths of Hitler, Elvis, and JFK, COVID-19 being made up and forcing people to surrender their freedoms, Dr. Fauci is actually George Soros wearing a mask, the COVID vaccine is a potion for mind control, and Biden is an alien from outer space determined to impregnate our daughters and force them to give up their babies so Democrats can eat. They love eating babies. Nancy knows I'll blow the lid off the whole kit and caboodle!"
Jordan believes Democrats are petrified of truth-seekers like the Proud Boys, the Q crew, and Ku Klux Klan.
"Nancy and her desperados are looking to rewrite history," Jordan says. "They want to make things like slavery, voter suppression, and insurrections look bad. But as long as I'm around, I'm going to fight the dirty lowlifes tooth and nail. Because when Jim Jordan sees something wrong, he takes action!"
Jordan pauses. "Except for sexual tomfoolery in Ohio State locker rooms."
———————————————————————————————-
Read PD Scullin's debut novel "SAWDUST: Love is wilder than a circus," a humorous ride across America with a circus in the early '80s. This book has earned 100% 5-Star reviews on Amazon. Act now and save during pandemic pricing. You're a click away from a fun, unforgettable ride. Buckle up and go.
You may be interested in these jobs
Found in: Jooble US - 1 day ago

---

Advantage Resourcing

West Kingston, RI

Receiver · Monday through Friday · 8:30AM - 5:00PM · $17.00 - $20.00 per hour (based on experience) · Responsibilities: · Comparing purchase orders with invoices and packaging lists. · Inspecting deliveries to ensure they match order and invoice criteria. · Receiving and signing ...

Found in: Jooble US - 1 day ago

---

John Christner Trucking

Waverly, IA

Description : · Lease Purchase Truck Driving Job - Waverly, Iowa · Lease Purchase - Solos · Call Today to Learn More About Our NO CASH DOWN Lease Purchase Program for Solos and Teams · John Christner Trucking is moving critical fresh food loads to restock shelves and need hard wo ...

Found in: Jooble US - 1 day ago

---

General Motors

Indianapolis, IN

*Job Description** · *This is a remote position; the selected candidate can reside and perform the work from anywhere within the United States.** · *About the Organization:** · EVGRO (EV Growth Operations), we are committed to accelerating GM into an all-electric future. EVGRO wi ...