5 years ago · 1 min. reading time · visibility ~10 ·
The Heart of the Matter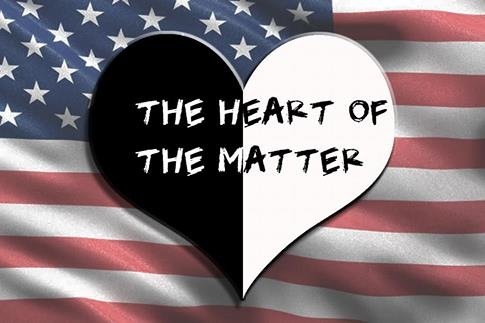 WE are the Heart of the Matter. Regardless of our differences in personal preferences, politics, faith, lifestyle choice, sexual preference, ethnicity or land of origin, WE Americans ARE the heart of this country.
We have been given a mandate by our new president to share equally in the healing of the pervasive fog of negativity, fear, anxiety and contention in this country that has clouded our eyes in seeing the truth that we, standing together, are the solution.
If this country is to be great, whether you believe it is to continue to be so or to be once again, it is the US in USA that will make this happen. No one else can or will or wishes to. If we don't who will?
We are the US in the USA. You and me. We may not always agree or see eye to eye, but I ask you to look me directly in the eye, with pride and purpose, without prejudice, fear, hate or malice. and agree that we stand together as the heart of the matter, and that we ALL matter, each of us, not just some of us, no matter what.
©Michael D. Davis - All Rights Reserved
"