The Ethical and Functional Bankruptcy of Influencer Marketing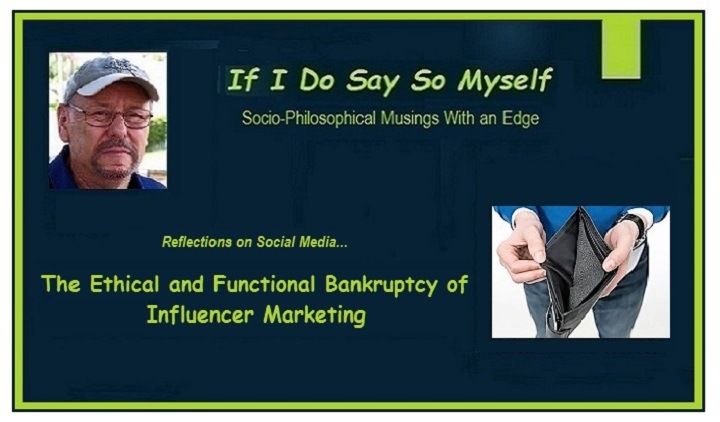 INFLUENCER MARKETING IS A WRONG-HEADED CONCEPT FOISTED UPON FIRMS LOOKING NAIVELY FOR A FAST, CHEAP PATH TO BRANDING AND SALES...
Preface:  This article was inspired by several posts by Dr. Milos Djukic on the subject of Influencer Marketing. Which is not to say the opinions expressed here necessarily represent, in any way, his views. Rather, it is to say that I very much respect his opinions on this topic and in general. And I am grateful for the online exchanges and relationship we've enjoyed over several years since we first became fellow members of Writers 4 Writers on LinkedIn.

As to this post itself, although I've included a few background references for your information, it is not intended to be an academically exhaustive analysis of Influencer Marketing. Instead, it presents some observations which I believe strike to the core both of the concept and practice of Influencer Marketing — somewhere between a rant and a philosophical rumination.

Influencer marketing ... leverages the power of ... social media "influencer[s]" ... to expose a brand or product to the influencer's large follower base - which can number in the thousands or even millions... 

 MediaKix.com

So, what's in your marketing wallet? 

If what's there consists solely of Influencer Marketing, I gotta tell you, it's not much at all. For this darling of so many social marketers is, I submit, a snare and a delusion — in several significant ways. However, before taking a look at why I believe that to be the case, let's clear up a common confusion. 

A distinction is frequently drawn between earned influence and paid influence. [1]  The former supposedly grows organically as a result of a product, brand, or firm drawing the attention and endorsement of a number of social media Influencers. The latter is generated by paying for endorsement(s) by such Influencers.

A close look at common and widespread practice discloses that precious little if any earned influencer marketing actually occurs. At least, not if we understand that payment to so-called "social influencers" comes in many different forms, including mutual promotion.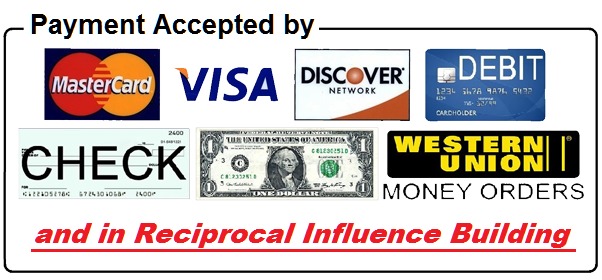 And while the endorsement of a firm, brand, product or service by a social media "influencer" is valuable, the benefit to an influencer of being reciprocally promoted by the recipient of an endorsement is often just as valuable, sometimes even more so.

If an endorsement provided by an influencer to a major international brand is promoted in a big-bucks social marketing campaign implemented by the firm whose brand is involved, the Influencer reaps the benefit of exposure to a potentially much larger audience than he or she might have engaged. Which is a clear and identifiable benefit to the Influencer.

The bottom line is that, even in those cases where no cash changes hands for an endorsement, mutual consideration of a significant kind nevertheless passes both ways, albeit within a framework of quid pro quo barter.
Which is why virtually all Influencer Marketing these days is of the paid, not earned variety.

Understanding this is key to grasping how minimal the value of Influencer Marketing really is going forward — notwithstanding the plethora of parroted claims by Social Marketers to the contrary.
According to an AdWeek article published about a year and a half ago, "Consumers are tired of paid ads ... which interrupt ... the consumer experience, [whereas] native advertising places brands and products within the organic content, creating a more pleasurable experience for consumers and a more powerful marketing solution for brands." [2]

Pretty flowery stuff. Native advertising. Organic content. Pleasurable experience. But what does it all amount to?
To my mind, not much. To the AdWeek author of the article, it no doubt means that consumers (buyers) are weary of being yelled at and lied to in traditional advertising, written by anonymous copywriters. And that consumers are much more amenable these days to being influenced during Engagement on social media with people they have, over a period of time, come to like and trust — and with whom they believe they have a "relationship", albeit a virtual one.
Truth be told, Influencer Marketing is not a revolutionary concept. It is an evolved form of, what we used to call in print media advertising and PR, "independent third-party endorsement" (ITPE).
Back when I was a Senior Editor for a major international yachting magazine, the plum chased by every PR and marketing agency for their clients was an editorial feature with a well known and respected writer or editor endorsing the client's product or brand. The effect of such an editorial endorsement could be seen in a distinct upward blip in sales during 60 to 90 days following publication of the ITPE.
As I see it, the influencing power of the ITPE had its origins in the days when the editorial and advertising arms of a publication were pretty much autonomous and independent from one another. It was a time when editors, particularly in special-interest publications, had "expert" credentials. And, as a result, endorsements enjoyed high credibility with readers. Indeed, it was a time during which it was actually necessary to warn readers not to believe everything they saw in print.

A couple of decades ago, editorial independence from the advertising side of publishing began to wane, particularly in the area of special-interest magazines that covered consumer goods and services. Year by year, more and more, the publishing arm (the ad side) of such magazines began pitching to advertisers the concept of being "partners in marketing". And the spirit of quid pro quo grew ever stronger, as advertisers and their agencies became more brazen in demanding "bonus" editorial coverage (read ITPE) in a not-so-loose exchange of ad dollars for such coverage. Until it became virtually impossible in most consumer special-interest magazines to tell the difference between editorial features and "advertorial" (paid Advertising thinly disguised by format to look like Editorial).
Enter the digital publishing revolution and the rapidly growing popularity of social media... 

Digital self-publishing did not in itself cause publishing to suffer Integrity Anemia. But it did almost overnight swell by a hundredfold the numbers of those peddling marketing services in general and Influence Marketing in particular. With the result that the "independent" in ITPE has become as hard to find as the pea in a huckster's shell game.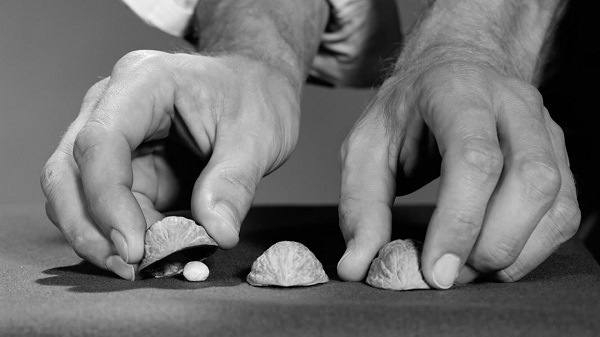 Truth In Advertising regulations in the U.S. date back more than a century. [3]  Yet today, there are firms which sell services involving the writing and posting of positive comments on products and brands, on both sellers' sites and those of reputedly consumer-oriented organizations, without even a nod to concerns about unfounded and potentially misleading statements that may damage those who trust and rely on such comments.

Even more disturbing, today, most of us don't seem to care about or even want to understand the problem. Instead, we choose to dwell in the nether region of Social Media, where system "hacks" are admired and "sharp" practice is lionized. Where Influencer Marketing is seen as a "hack" — a smart shortcut —  in the building of product and brand credibility, however much the foundation of such credibility stands on the shifting muck of misrepresentation and outright duplicity.

Superficially, it might seem that contemporary Influencer Marketing is just a natural extension of the Celebrity Endorsement Marketing, so beloved in traditional marketing and advertising... but it is not.
The "rules" of Celebrity Endorsements have always been pretty well known by consumers. Celebrities get paid for endorsing products — big bucks, at that. Consumers generally know that,  for example, Michael Jordan wore Nike shoes because he got paid to do so. They just don't care.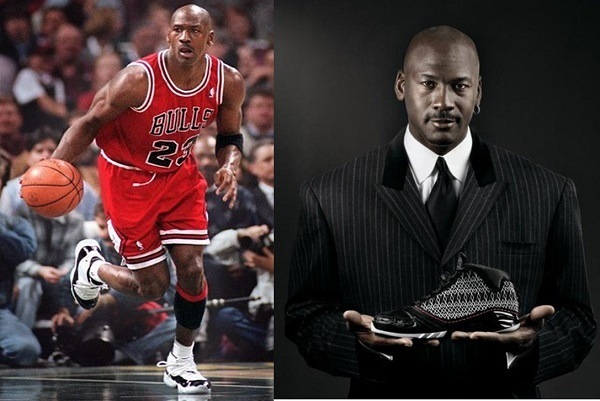 They don't care because consumers don't rely on the "expert" independent opinions of celebrity endorsers. To the contrary, they buy an endorsed products because 1) the celebrity endorser represents publicly that he or she uses the product, 2) the celebrity endorser is perceived to be cool, and 3) by buying and using or wearing the celebrity-endorsed product, the consumer feels he or she is cool, as well. It's completely a matter of Coolth by Association. 

In other words, Michael Jordon is cool. MJ wears Nikes. Therefore, when I wear Nikes, I am cool, too.

Not so, when it comes to contemporary Influencer Marketing, in which would-be influencers pose as knowledgeable, if not experts relative to that which they are endorsing. And for the most part, downplay and even hide the fact that they are being compensated for their endorsements.

Which, to my mind, is a clear and unmistakable ethical breach. Moreover, it is an ethical shortfall irrespective of the angels-dancing-on-the-head-of-a-pin machinations of those who seek to justify and legitimize such marketing.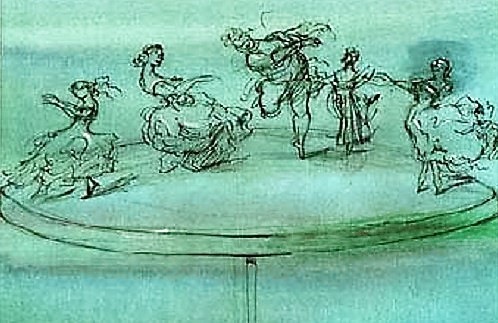 A few weeks ago, I was in conversation with a social media Advocate Endorser. Such Advocate Endorsers usually have a lower social media profile (level of notoriety) than so-called Influencers, but they nevertheless publish regularly on social media on behalf of a particular product or brand.

This fellow I spoke to was, in my view, being paid for his endorsement, and I told him so. His argued that he wasn't being paid because he wasn't receiving any compensation at this time. And anyway it didn't matter if he would eventually be paid because he would be endorsing the brand in question, even if he weren't being paid. So, what was the harm, he asked, in eventually collecting compensation for the endorsement?
Well first, being paid or not isn't just about what is changing hands right now. Contingent future compensation is payment, even if it takes place well after the services being purchased are rendered. That is why, for example, in military procurement, personnel are breaking protocols (and the law) if after retirement from the Service, they receive payments or other consideration from vendors in connection with the purchasing decisions they made while performing their procurement duties at an earlier time. Payment is payment, whenever it occurs.

Second, it is irrelevant what one would do "even if one weren't receiving compensation." Years ago, I was running a company that purchased several millions of dollars worth of materials and manufactured goods annually. At one of our locations, we had a purchasing agent whom we discovered had been for several years accepting "gratuities and presents" from vendors. When confronted on the issue, the purchasing agent's defense was that he always secured the best products at the most competitive prices, and so the company never lost on any of his deals. So what was the issue?
Well, the issue is one of integrity — both the substance and the appearance of it.

Compensation is paid in such cases to secure influence and favor. This ipso facto takes such situations beyond the realm of acceptable ethics. [4] And it is never possible to support adequately the claim that the passing of "extra-curricular" compensation did not purchase advantage or compromise best considered independent judgment. And once you compromise the "independent" part of an ITPE, it loses its credibility and value.

In this respect, I believe that we've been operating during a "honeymoon" period for Influencer Marketing, one in which legacy overtones, deriving from the time when ITPE meant something, have persisted. But my, admittedly anecdotal, observation is that the digital marketplace is quickly catching up in its understanding of bull chip marketing "hacks".

Which means that Influencer Marketing is losing credibility at an increasing rate and is quickly approaching the point of functional as well as ethical bankruptcy.

Soon, I submit, the only people who will be clinging to the concept, as it has been and is currently implemented, will be the social marketers who foist it upon their clients because they refuse to give up the quick, the dirty, and the cheap. For as social media matures, its users will inevitably become more discerning and less taken in by shell games.
— Phil Friedman
Postscript:  Milos Djukic, some of whose writings on Social Media I referenced at the beginning of this post, distinguishes between organically emerging social media Influencers (true Influencers) and those who are created by arbitrary designation and manipulative self-fulfilling exposure and support of the kind we've seen on platforms such as LinkedIn. To my mind, that distinction brings critical clarity to a subject that is otherwise fraught with misconceptions, misperceptions, and misrepresentations. Hopefully,  open discussion of these issues will hasten the overdue demise of Influencer Marketing as we have known it. — PLF
Footnotes:
1. http://www.forbes.com/sites/johnhall/2016/04/17/the-influencer-marketing-gold-rush-is-coming-are-you-prepared/#7d44c8429645
2. http://www.adweek.com/socialtimes/10-reasons-why-influencer-marketing-is-the-next-big-thing/623407
3. https://www.sba.gov/starting-business/learn-about-business-laws/advertising-marketing-law
4. http://www.lee.edu/purchasing/vendors/code-of-ethics/
Author's Notes: If you found this post interesting and worthwhile, and would like to receive notifications of my writings on a regular basis, click the [FOLLOW] button on my beBee profile. Better yet, elect there to follow my blog by email. As a writer-friend of mine says, you can always change your mind later.
Should you be curious about some of my other writings on social media, you're invited to take a look at the following:
"Time to Break All Connections On Social Media"

"Building Engagement on Social Media"
As well, feel free to "like" and "share" this post and my other articles — whether on beBee, LinkedIn, Twitter, Facebook, or Google+, provided only that you credit me properly as the author, and include a live link to my original post.

About me, Phil Friedman:  With 30 some years background in the marine industry, I've worn numerous hats — as a yacht designer, boat builder, marine operations and business manager, marine industry consultant, marine marketing and communications specialist, yachting magazine writer and editor, yacht surveyor, and marine industry educator. I am also trained and experienced in interest-based negotiation and mediation.
In a previous life, I was formally trained as an academic philosopher and taught logic and philosophy at university.
Before writing comes thinking.  ( The optional-to-read pitch) :  

As a professional writer, editor, university educator, and speaker, with more than 1,000 print and digital publications, I've recently launched an online program for enhancing your expository writing: learn2engage — With Confidence. My mission is to help writers and would-be writers improve their thought and writing, master the logic of discussion, and strengthen their ability to deal with disagreement... all of which I have found to be natural precursors to improved writing.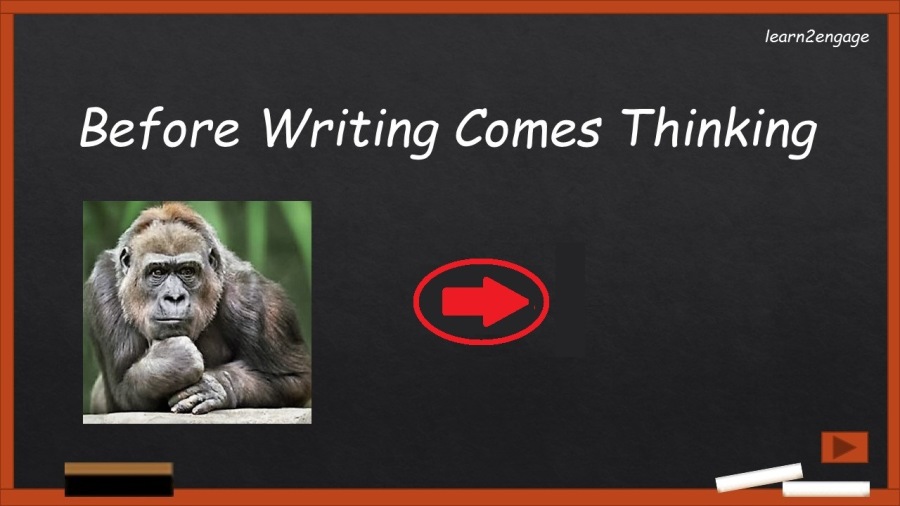 For more information, click on the image immediately above. And to schedule an appointment for a free 1/2-hour consult email: info@learn2engage.org. I look forward to speaking with you soon.
Text Copyright 2016 by Phil Friedman  —  All Rights Reserved
Image Credits: Phil Friedman and Google Images


"""""""
You may be interested in these jobs
---

Uber

Locust Valley, NY, United States

$30,000 - $50,000 per year

What is Uber? · Driving with Uber is an alternative to a part-time or full-time job and can get you earning cash on the road quickly. · Driving with Uber allows you to earn quick cash while maintainin ...

---

AdeIphi MedicaI Staffing®

Stockton, United States

Freelance

Summary:Ref #: M-RN-7957348 · Profession: Registered Nurse · Specialty: Correctional/Family/Psychiatry · Job Type: Contract · Facility Type: Correctional · Location: Stockton, California · Start Date: ...

---

Constellation Technologies Inc

Fort Meade, SD, United States

About us: Mission Driven, Employee Focused At CTI, you'll be at the center of an award-winning corporate culture, breaking technological barriers and solving real-world problems for our federal govern ...