3 years ago · 3 min. reading time · visibility ~10 ·
The Creative Destruction of You: Reinvent Yourself for Continued Success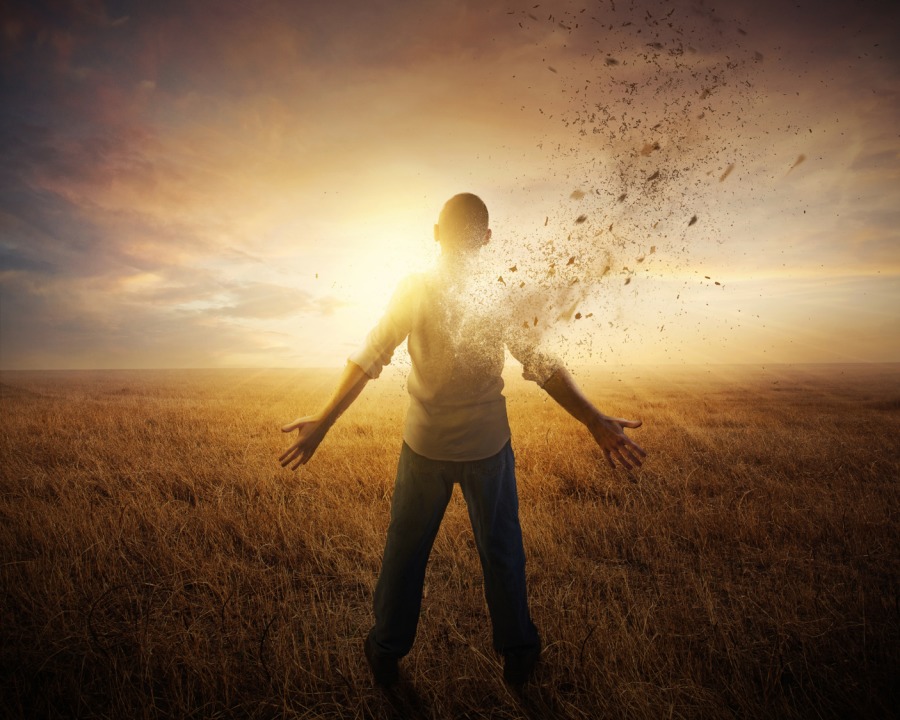 Creative destruction is often talked about in terms of product development. Let's take it out of this context and put in in the context and apply it to you and your personal development.
Creative destruction is the process of creating a new and better product that destroys the need for your existing product.
You need to do the same with yourself to create a new, more advanced version of you. To some degree we do this naturally. If you look back on your life, are you really the same person you were 5, 10 or 20 years ago? But here's the question, was your change intentional or unintentional?
The need to develop and "release" the next version of you is now more imporant than ever. As the Fourth Industrial Revolution continues, the pace of technological and economic change is accelerating. In order to remain relevant and employable, you need an intentional product release schedule for you. This can be addressed through the process of learning, unlearning, and learning again in order to advance in your career.
The skills that help you be successful at one stage in your career and at one point in time are often a hindrance in the next stage. At the same time in order to move to the next stage in your career you need to be learning new skills. In business this is the process of creative destruction, where you develop a new and better product that eliminates the need for your current product. In this process you are doing the same with your career.
This process of learning, unlearning and learning for career development is different from the process of learning to upgrade your skills to say current and relevant. Updating your knowledge of accounting or computer programming to account for the latest developments in your industry is necessary to keep your job at your current level. Learning and unlearning is the process you need to go through in order to get promoted, especially as you move into a leadership position. It's a process that is rather similar to using the monkey bars, where in order to move forward you need to let go, and have the strength and faith to propel yourself forward to the next rung.
Marshall Goldsmith discussed the concept very well in his aptly named book, What Got You Here Won't Get You There: How Successful People Become Even More Successful. The very first section of the book is titled "The Trouble with Success: In which we learn how our previous success often prevents us from achieving more success". This approach is counter to the path we learn and get trained in at school. Get better and better at exactly what you do and know. Take Economics 101. Take Economics 102. Then Economics 301 and 302 and so on. Get better and better at studying and taking tests. But then you get a job and suddenly you discover there is something else you need to do. Often we learn it and then get fooled into thinking work is like school in that we just keep trying to do what we do better. It's different than school because it's not academics, but know you know and you think the approach is the same just you're on the job path instead of the academic path.
Penelope Trunk, co-founder of the Brazen Careerist, made an important point in her blog, 5 Things You Have to Unlearn to Succeed at Work:
In the workplace, to create our own value, we must create our own learning path. You have to unlearn the habit of waiting to be told what comes next in your education if you want to take control of your adult life.
This theme reemphasizes Goldsmith's point about needing to learn something new to get to the next level and builds in the idea that you also need to let go of what you learned to be successful in your current position. Reach forward with one hand, let go with the other and propel yourself forward. Learn. Integrate. Let Go.
If you've been in the workforce a while you may have noticed that in order to advance there are different ways of thinking as well as different types of specialized knowledge that are necessary. Moving from an entry level analyst to being a team leader requires you to be both technically knowledgeable as well as supervise the work of others in completing tasks, providing quality control and oversight. You also have to let go of control of completing tasks, even if you can do it faster. As you move to a project management level, you again reach forward to learn skills of developing and following timelines and budgets and let go of even more of doing the tasks. Your ability to leverage your knowledge and expertise become an important skill rather than the technical skill itself.
What new skills and abilities are you developing and which are you letting go of so you can move forward?
_____________________________________________________________
About the Author
Larry Boyer, CBE, ACC helps people and businesses prepare for the changing and evolving economy of the 21st Century. As a recognized leader in advanced analytics, finance & economics, future technologies and personal development he speaks, writes and consults on these topics and their impacts on businesses and people. His book "The Robot In the Next Cubicle: What You Need to Know to Adapt and Succeed in the Automation Age is available for preorder.
"
You have no groups that fit your search