6 months ago · 1 min. reading time · visibility ~10 ·
The Correlation Between Physical Activity and Senior Mental Health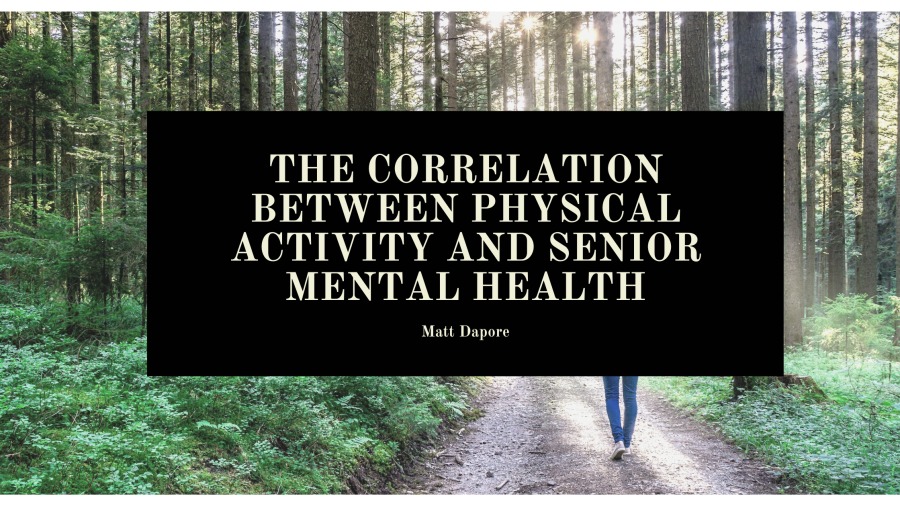 Everyone knows getting older takes a toll on physical health. However, it also takes a toll on mental well-being, which makes the elderly vulnerable to a number of diseases. By living lives with little to no exercise, their physical and mental health gets even worse.
Lack of exercise impacts all elderly people, regardless of ethnicity. Medical studies show that being active can slow the pace of mental decline in older adults. According to research from the University of Miami and Columbia University, seniors who didn't exercise regularly had brains that aged ten years more than seniors who did. In fact, older people with preexisting conditions also reported an improvement in mental health after exercising.
Therefore, it's important that elderly people do at least 30 minutes of physical activity for three days a week to improve the gray matter in the brain as well as relieve stress. Higher stress levels were also responsible for a quicker decline in brain function. Exercising increases the amount of blood flow to the brain, which fights against brain and memory-related conditions like Alzheimer's disease and vascular dementia.
Common exercises that are beneficial for seniors include:
Water Aerobics
Water aerobics are the perfect exercise for older people because it offers natural resistance without putting too much strain on the body. It's also beneficial for elderly people suffering with joint conditions like arthritis because it allows them to improve range of motion while also soothing joint pain.
Walking
Walking is one of the easiest full-body exercises that even older people can enjoy. From taking a stroll up a hill to hiking through a forest preserve, seniors can take years off of their brain with a simple stroll. Walking with a friend is a great way for older people to motivate themselves to walk regularly.
Chair Yoga
Practicing chair yoga is an effective low-impact exercise for improving mental health. This exercise also makes seniors less likely to experience insomnia and depression. 30-minute sessions multiple times a week will drastically reduce the brain's aging process and can easily be done in their homes.
Brain function is essential at any age. These simple exercises help immensely improve seniors' well-being.
You have no groups that fit your search